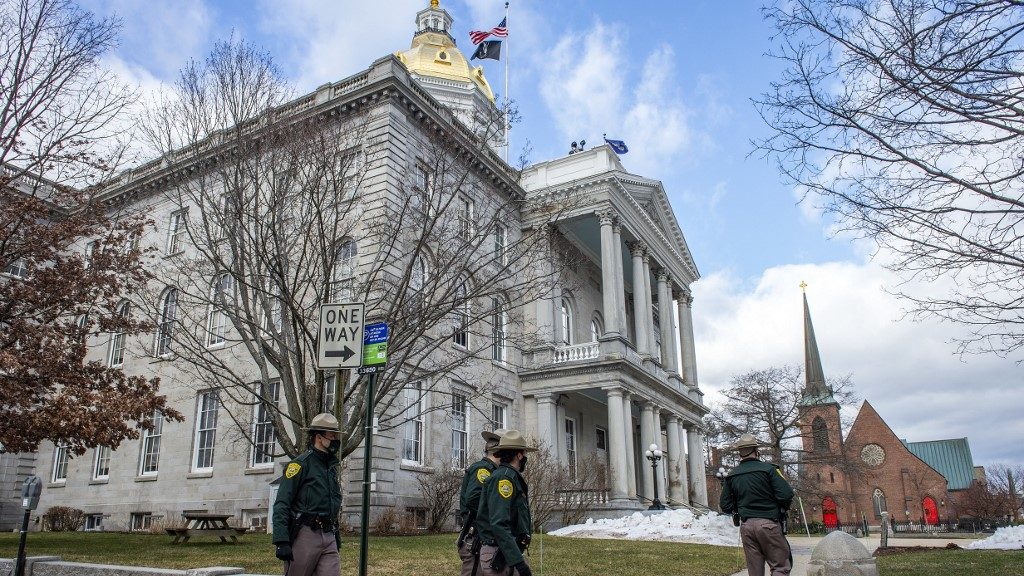 Summertime is traditionally a difficult time for the US legal sports betting industry. While some state like Colorado, New Jersey, Indiana, Mississippi and Washington DC all reported slight upticks in their May sports betting handles, others like Michigan and Pennsylvania saw slight decreases in the amount of dollars their respective sportsbooks took in.
We can add New Hampshire and Rhode Island to the states whose sports betting handle experienced decreases in the month of May. While some of those states saw handle dips and revenue increases for their sports betting scene, New Hampshire and Rhode Island experienced drops in both the overall handles and revenues. Let's break it down.
New Hampshire
The small state of New Hampshire is reporting their second straight month of drops in overall sports betting activity. The state's sportsbooks took in $42.4 million last month, which represents a 9.3% dip from April's $46.7 million and a sharp drop from the record $59.8 million reported in January. Mobile betting apps in New Hampshire continued to make up the bulk of the overall handle. $33.27 million of the overall $42.4 million came via internet betting, or 78.5%.
Revenues for New Hampshire's sportsbooks also experienced a month-to-month drop. Sportsbook profits for the state came in at $3.12 million for May, an 11.1% decrease from April's $3.3 million. The hold over the 31-day period was a 7.36%. Revenues resulted in $1.43 million for state and local coffers in May, down 3.2% from April's $1.48 million in taxes.
Rhode Island
Rhode Island sportsbooks also posted a decrease in overall sports betting activity for May, although it wasn't as drastic as New Hampshire and many of the other states that have reported out their May sports betting figures. Rhode Island sportsbooks reported a $28.25 million sports betting handle in May – a slight 2.7% drop from the $29.04 million reported in April. May's sports betting activity was $11.5 million off of the record $39.82 million reported in January.
Sports betting revenues experienced a sharper drop than the handle in May. Gross Gaming Revenues for the state came in at $2.77 million last month, a 12.6% slide from the $3.17 million in April.
The Rhode Island mobile sports betting scene made up just over half of the overall May handle which is far off the totals from the more successful sports betting states in the US scene that report 80%-90% of their bets from betting apps. Just $14.62 million was spent with the state's internet-based sportsbooks last month. That's down from the $16.1 million reported in April.
Following the Trends
Without the NFL or March Madness, sports betting activity in New Hampshire and Rhode Island were expected to see slight dips throughout the summer. Both states, like many legalized sports betting jurisdictions across the country will be eagerly waiting on September and the kickoff of the NFL season before any sort of major bounce back is expected.
Both however could be hindered by a trio of other states in the region that are on the cusp of bringing in their own legal sports betting platforms. Connecticut signed sports betting into law on May 27, Maine is expected to finalize the regulations on their own platform soon and Massachusetts legislators are meeting late this month to possible draw up a framework for their own legal sports betting scene.
Perhaps the Olympics and Euro 2020 could provide a slight boost to the legal sports betting scenes in Rhode Island and New Hampshire and the extended NBA and NHL seasons deep into the summer could have an impact. But both smaller states have followed the trends of the broader US sports betting scene and aren't expected to record any major increases until the fall