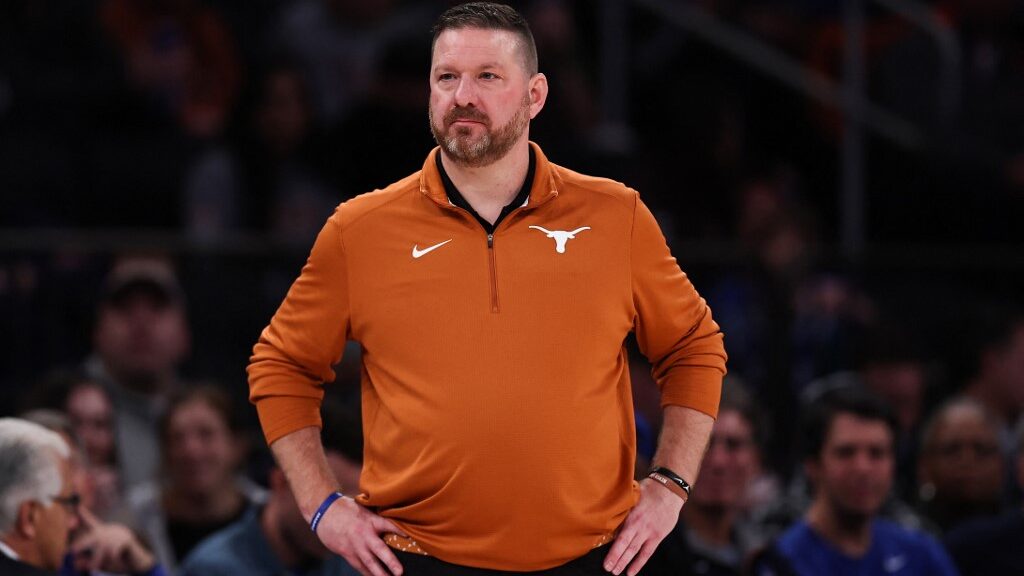 It feels a bit weird not having college football this weekend and in its place is college basketball which will have some great games on Saturday in particular. In talking about college hoops, we have the dope on Chris Beard's firing and wonder how Georgetown has not made a coaching change.
An amateur golfer who just happened to have the right name in the wrong place and it ends up being a bonanza for him. In the NHL, can you take 67 shots on goal in a regulation game and still lose? Yes, as we explain. This and plenty of NFL football information along with loads of hot sports betting trends and free picks.
---
About Last Night…
---
NBA
While there has been a lot of talk about New Orleans improving, Sacramento doing the same, and the failures of both L.A. teams, one club we have barely heard a peep about is the Denver Nuggets. Denver buried the Clippers 122-91 as four-point home favorites Thursday and is tied with Memphis for the best record in the Western Conference.
The Nuggets' accession has come about by having a completely healthy roster and those off-season moves to add defense are paying off. Tonight, they face Cleveland and earlier today they were six-point favorites.
NCAAB
With No. 1 Purdue losing a second straight year to Rutgers when reaching the top of college basketball this week, the Boilermakers had another rugged assignment at #24 Ohio State. Purdue was a two-point underdog in Columbus but escaped 71-69 by making 7 more threes than the Buckeyes.
NHL
Nashville was a +190 underdog at Carolina Thursday and despite having scored 4 or more goals in 3 consecutive contests, since they were averaging 2.8 goals a game, they looked to be headed towards defeat.
Instead, the Predators ended up scoring 5 goals on the Hurricanes, and Preds goalie Juuse Saros made a franchise record of 64 saves as Nashville pulled the upset 5-3. That was Nashville's biggest upset of the season.
---
Trendy Talk
---
NFL
Kansas City is 1-10 ATS against conference opponents this season.
Tennessee is 9-1 Under after allowing 99 or less rushing yards in 2 straight games.
Cincinnati is 8-0 ATS after playing their last game on the road.
San Francisco is 9-0 ATS off a non-conference game.
Minnesota is 8-0 Over having won 2 out of their last 3 games this season.
Green Bay is 10-0 ATS after 2 consecutive games with a turnover margin of +3 or better.
Detroit is 10-0 Over after a win by 28 or more points.
NBA
Oklahoma City is 29-9 ATS versus teams forcing 13 or less turnovers a game.
Atlanta is 3-14 ATS off an upset win as an underdog.
Minnesota is 4-14 ATS when the total is 220 to 229.5 this season.
Charlotte is 11-1 Over as a road underdog of 6.5 to 12 points this season.
NHL
Florida is 0-7 (-11.3 Units) off a home win scoring 4 or more goals.
Anaheim is 2-25 revenging a home loss of 2 goals or more.
San Jose is 15-3 Over playing against a team with a losing record.
NCAAB
Brown is 0-8 ATS in home games against conference opponents.
St. Peters is 0-7 ATS in road games this season.
Toledo is 17-4 ATS in home games after scoring 80 points or more since 2020.
Niagara is 18-5 ATS after 3 straight games where the opponent grabbed 31 or less rebounds.
NCAAF
Georgia is 7-0 ATS as a favorite of 10.5 to 21 points.
TCU is 10-3 ATS this season.
---
BMR Betting Pulse
---
NFL
It is the final week of the regular season and we have all 16 games covered for you. Make sure to review our top parlay, Best Bets and our late-week Value Picks for Week 18.
NBA
With the weekend here, check out our Spread, Money Line, and Totals free picks and top props each and every day.
NCAAB
Now that college basketball is in a scheduling rhythm with conference play, stop each day this weekend for free NCAAB picks in various ways from our expert crew.
NHL
Don't hesitate to see our NHL Daily Picks best picks for ML, Puck Line, and Totals along with quality prop picks.
NCAAF
One game left, the national championship between TCU vs. Georgia and we will cover every which way and have free picks!
Note: Review all our popular prop plays in all the sports.
---
The Buzz
---
NCAAB – Chris Beard Launched
Yesterday, in a somewhat surprising move, Texas University fired their men's basketball coach Chris Beard. With his fiancée Randi Trew, recanting her original account, it seemed Beard had a clear path to return to the Longhorns. That is not the case.
Here is a complete overview of all the events in this crazy case.
Damar Hamlin – Update
In the best story of the week thus far, Hamlin had his breathing tube removed and was able to speak to his Buffalo teammates on FaceTime which is just awesome. The story is not complete, however, this is great news!
Golf – The Wrong Scott Stallings Is Going to the Masters After All
As we reported Wednesday, the Masters sent an invitation to a Scott Stallings who loves to play golf, he just wasn't the PGA professional.
After much hoopla and both Scott Stallings making the rounds in the media circuit, the non-professional Stallings is going to Augusta to have dinner with the PGA pro of the same name and attend the practice rounds. What a story!
---
Football Focus
---
NCAAF – Jim Harbaugh Stays in the News
On Wednesday we reported on how Harbaugh was being sought as an NFL head coach. That might happen despite his comments Thursday, as it was reported that he and Michigan are facing 5 violations, including a Level I infraction (the worst charge).
Harbaugh was investigated for alleged misconduct during the Covid outbreak of 2020 for recruiting violations and when later questioned about what happened, the story goes he was less than truthful.
NCAAF – Sam Hartman to South Bend
After being a record-breaking quarterback at Wake Forest, Sam Hartman will finish his collegiate career at Notre Dame. This was no surprise and if there were NCAAF odds on this happening, they would have been -500 to 1.
Notre Dame fans might think they have a savior, but Hartman in his career has had some crazy high interception games.
NFL – Not Sure About All This
With the correct cancellation of the Bills/Bengals game, yesterday the NFL came out with some pretty wild ideas about how to do the playoffs in the AFC. On Friday they were approved. If you have not heard about this, now you can.
NFL Top 3 Bets Placed by Percentage (highest first) (19-30-2 record) – Bills, Cowboys, and Vikings.
NFL Top 3 Totals Bets by Percentage (highest first) (23-27 record) – Patriots/Bills Over, Lions/Packers Over, and Chiefs/Raiders Over.
---
Out The Door
---
MLB
Not sure what to call this but Carlos Correa has still not signed with the New York Mets. Evidently, they are becoming frustrated with him and might walk away from their proposed deal. Will he return to Minnesota?
NCAAB
Patrick Ewing was supposed to rekindle the magic of Georgetown basketball. In Ewing's 5 seasons as head coach, Georgetown has never finished above .500 in the Big East, and it finished above .500 overall just once.
The Hoyas are 5-11 and 0-5 in the Big East this season and with their loss Wednesday to Villanova, they have dropped 25 straight Big East encounters (9-14-2 ATS), a conference record, losing by more than 13 PPG. We are trying to figure out how Ewing still has a job.
---
Who Is Right?
---
We have a quirky situation for Friday night in the MAC with Akron at Ball State. There is heavy action on the Over in this matchup with 90% of the money expecting a higher-scoring affair and 89% of the bets placed on the same side for an Over.
Then, why has the total dropped 2 points from 135-133? Should we believe in a big number with Ball State at 11-2 Over after scoring 85 points or more? Or that Akron is 15-4 Under when the total is 130 to 139.5.
Let's get some winners! Have a great weekend and see you back here Monday!