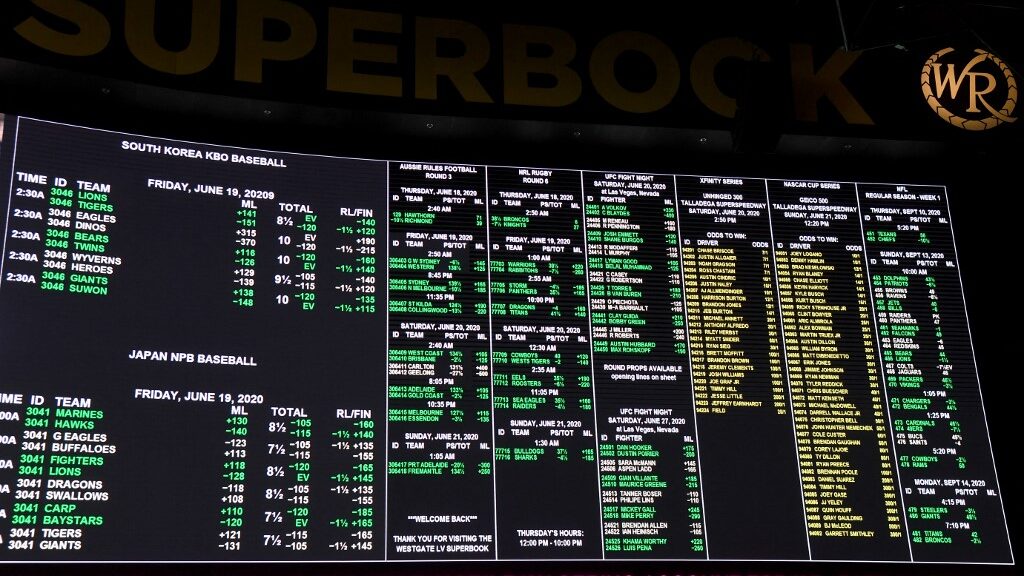 Super Bowl 56 will take place this Sunday, February 13th, at SoFi Stadium between the Cincinnati Bengals and Los Angeles Rams. Experts believe that this will be the most highly bet Super Bowl of all time.
Multi-Billion Dollar Bonanza
We all know that the Super Bowl is the most highly anticipated sporting event in the United States and that even the most casual observer will likely have a vested financial interest. Even Carl in accounting might have a Super Bowl square or two to spice things up.
Everything from a bet amongst friends, to heavy hitters in Vegas, to seasoned gamblers playing with sportsbooks or locals, will contribute to an estimated $7.6 billion being wagered in some way, shape, or form on this one game. It is expected that 31 ½ million Americans will be getting down to one degree or another and that figure, along with the staggering handle, will both set records.
The American Gaming Association president and CEO, Bill Miller, said, "Americans have never been more interested in legal sports wagering. The growth of legal options across the country not only protects fans and the integrity of games and bets but also puts illegal operators on notice that their time is limited."
According to the AGA projections:
18.5 million plan to bet casually with friends or as part of a pool or squares contest, up 23%. The association said there is some overlap among those two groups.
8.2 million American adults will place traditional sports wagers online, at a retail sportsbook (visit our Rating Guide), or with a bookie, up 78% from 2021.
76% say it is important for themselves to bet through a legal operator, up 11% from last year.
Repeal of PASPA Paved the Way
In 2018, the Professional and Amateur Sports Protection Act of 1992 (PASPA) was overturned which paved the way for individual states to make their own decisions concerning whether or not to allow sports betting. These operators must pay the states in which they operate a certain percentage of their profit in the form of a tax. These taxes can range from as low as eight percent to as high as 51 percent but states are getting a brand-new revenue stream and now more are eager to join the sports betting gravy train.
The handle, or money wagered on this year's Super Bowl, is anticipated to rise a whopping 78 percent over last year while the number of people betting is expected to increase over 35 percent. Much of it has to do with the majority of states now allowing licensed sportsbooks to operate within their jurisdictions.
And because we now have licensed bookies, many of which have teamed up with professional sports leagues and franchises, we have advertising – tons and tons of advertising. And this is why the numbers are soaring because more people are aware of it.
And it is not only the Super Bowl but sports betting, in general, has done staggering numbers since being legalized. Sportsbook operators in New York recently launched their online platforms and handed out generous bonuses to new sign-ups, as much as $3300 in some cases, which led to a record-setting $1.6 billion in their first month of operation.
Americans have always had an appetite for sports betting but now that it is more readily available the numbers have increased exponentially. And the experts don't believe the momentum will neutralize anytime soon as the legal sports betting industry in the USA is just getting started.