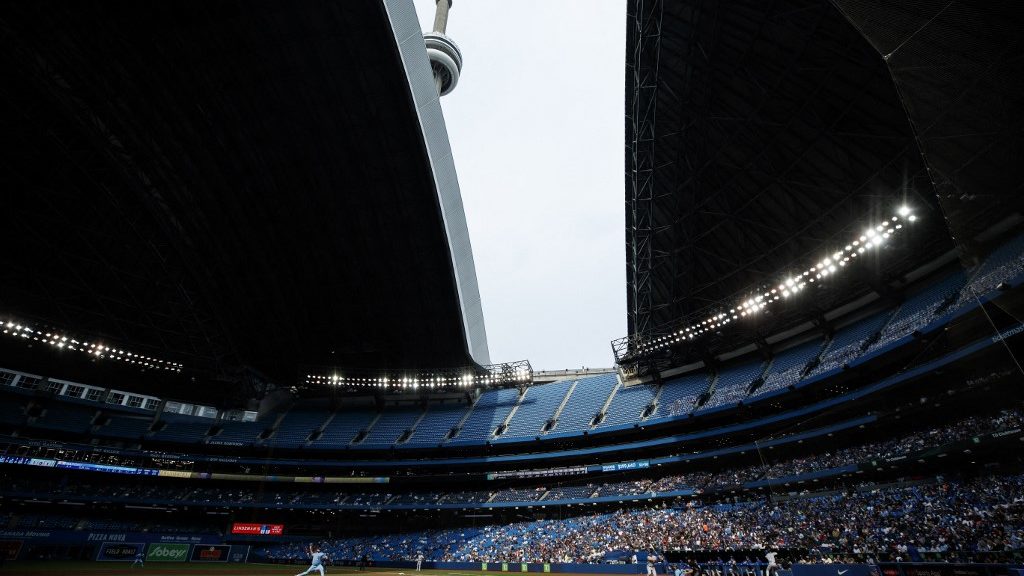 The US legal sports betting keeps reaching new heights with elite providers attempting to position themselves to gain and maintain their portion of the increasingly growing market share. The latest move came Thursday with the announcement of Penn National Gaming's takeover of the middling Toronto-based Score Media brand.
Penn National has been a major player in the US industry expansion. Last year, they purchased one of the most exciting new brands coming to market, Barstool Sportsbook. The Score Media announcement Thursday adds to their US family and comes ahead of an impending Canadian legal sports betting launch. theScore is currently Canada's most downloaded sports app that has made inroads in the US market in such Heavyweight states as New Jersey, Iowa, Indiana, and Colorado.
"We are thrilled to be acquiring theScore, which is the number one sports app in Canada and the third most popular sports app in all of North America," Jay Snowden, the president and CEO of Penn National, said in a press release announcing the deal. "theScore's unique media platform and modern, state-of-the art technology is a powerful complement to the reach of Barstool Sports and its popular personalities and content."
The Deal
Penn National will acquire Score Media and Gaming Inc for $2 billion USD in cash and stock options. As written, the deal will keep the Levy family, which launched theScore back in 2012 in charge of management of the company. theScore's operations will remain in Ontario, where the media brand currently calls home. theScore will remain a stand alone brand just as Penn National's Barstool Sportsbook has.
Current shareholders of theScore brand will receive $17 USD in cash and maintain 0.2398 shares of Penn National common stock, bringing the total share price to $34.00. "Users will enjoy a unique mobile sports betting and icasino platform with highly customized bets and enhanced in-gaming wagering opportunities, along with highly engaging, personalized sports and entertainment content, and real time scores and stats," Snowden said. "We believe this powerful new flywheel will result in best-in-class engagement and retention."
What theScore Brings to Penn
theScore, despite a somewhat disappointing ability to gain a decent market share in the US market has been able to develop and maintain a proprietary in-house technology that was, at the time, on the cutting edge of a media/sports betting marriage. theScore's technology suite is still among the best in the industry.
theScore Bet was the first mobile sportsbook in North America to be created and launched by a media company and was the first mobile-based sportsbook that could support both iOS and Android. Their model was followed by Fox Sports in their creation of Fox Bet and has been the model of companies combining media and betting platforms. Their app allows users to get both traditional sports media content and mobile betting options in the same place.
As Jay Snowden said, this deal gives Penn National "a path to full control of our own tech stack. theScore has developed a state-of-the-art player account management system and is finalizing the development of an in-house managed risk and trading service platform. This should lead to significant savings in third party platform costs and allow us to broaden our product offerings – providing the missing piece for operating at what we expect to be industry leading margins. We can't forget theScore's influence on the Canadian market which will hopefully go live by the end of this year.
What Penn Means to theScore
theScore had been having trouble gaining traction in the US industry. Penn National should help with that. Penn will also bring a nearly unparalleled infrastructure to theScore as they try to scale up prior to the Canadian market going live. It's a case of bigger being betting in the US legal sports betting market – theScore becomes part of one of, if not the largest teams in the game.
Benjie Levy, President and Chief Operating Officer of theScore, commented, "The combination of theScore and Penn National creates a first-of-its-kind vertically integrated media and omni-channel gaming business, which brings together world-class technology, highly engaging sports content and unparalleled reach.
With our accomplished team in place, this deal bolsters our ability to grow our already strong North American presence from our base in Canada and primes us even further to capitalize on the huge upcoming betting opportunity in our home country. Over time, we've built our loyal user base and relationship with fans by authentically delivering deeply personalized products. That is an approach that seamlessly fits with Penn's current strategy and digital offerings and will provide for material long-term benefits as we collaborate to even more deeply integrate across our platforms.
"The transaction will provide theScore with immediate scale and resources, the benefits of which will enable employees to better execute on the combined companies' business plan and deliver enhanced integrated product offerings to our customers," continued Mr. Levy. "The transaction also provides theScore shareholders immediate liquidity at a substantial premium and an opportunity to participate in any future upside of the combined company."
In the End…
The Penn National/theScore marriage should be beneficial for both parties. theScore gets some "cred" in the exploding US market and Penn National gets a foot in the door of a Canadian market that has yet to be legalized but is being viewed a potentially lucrative one.
Partnerships, acquisitions and alignments have become a theme in the North American sports betting scene. It seems that all providers are chasing the distinction of being the top dog. In the end, this likely won't be the end for Penn National or the broader US legal sports betting scene with regard to expansion plans. Expect more deals of the sort to come.