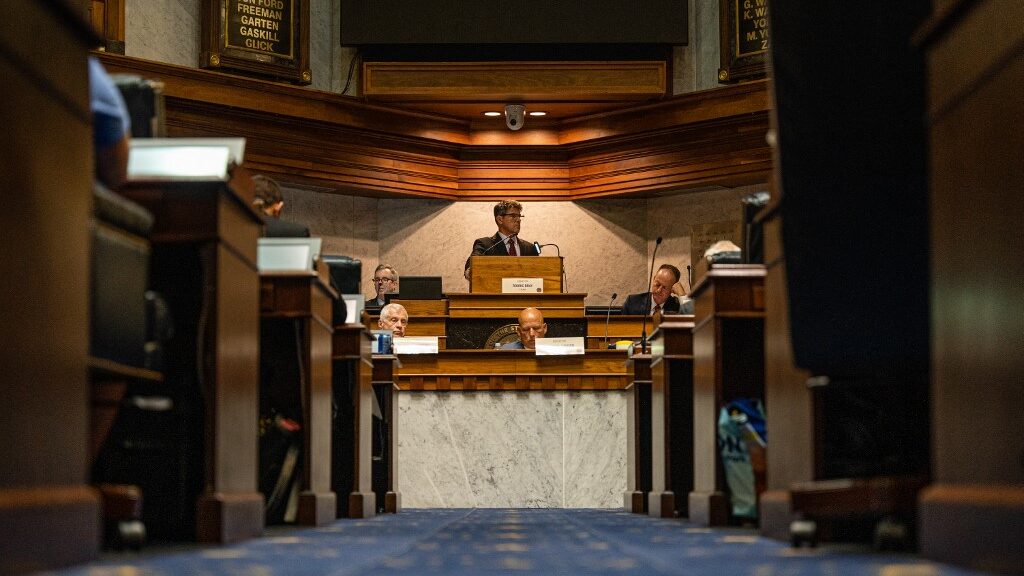 A bill introduced by a State Representative could be a way for lawmakers to build on the success that Indiana sports betting has had since launching in September 2019. But he better work fast. The deadline to introduce it to the Senate is less than a month away.
Representative Ethan Manning's proposal would pave the way for Indiana to become the eighth state with legal, regulated online poker (two currently have no operators) and the seventh with online casino gaming.
House Bill 1536
Under House Bill 1536 (HB 1536), three internet skins for igaming would be permitted for each of the state's 12 land-based casinos, including riverboats and racinos. The cost of an interactive gaming license for casinos and "racinos" (racetracks that allow casino gambling) is $500,000, with an annual renewal fee of $50,000.
It also increases the taxes on internet gaming revenue from 18% to 20%. And HB1536 outlines that 10% of that tax revenue be transferred to the addiction services fund each year vs. the previously proposed 3.33%.
According to a study released in September 2022 and commissioned by the IGC, if the state levied a 20% tax on online casino gambling, it would bring in $55 million in tax revenue. In years two and three, the forecast rises to $121 million and $164 million, respectively, for a three-year total of $341 million.
The legislation specifies that the market would open on September 1 after the Indiana Gaming Commission (IGC) starts accepting applications for online casino licenses on July 1. The top three US online poker operators — BetMGM, PokerStars, and WSOP — already have market access in Indiana. Caesars has a partnership with the Indianapolis 500 and the Indianapolis Motor Speedway.
The Struggle for iGaming in Indiana
The new bill is being introduced one year after supporters launched a pair of failed efforts to expand igaming in Indiana. In fact, a similar attempt also failed in 2021.
It was Senator Jon Ford first who initially drafted the language of Manning's new bill. Ford, who is the president of the National Council of Legislators from Gaming States, played a key role in Indiana's decision to legalize sports betting. He's now joining forces with Manning to get the updated version of the bill passed.
One roadblock the pair is trying to maneuver around is a request from Indiana Governor Eric Holcomb. Ford says the governor wants an online lottery option for the state so including it could help the push for online casinos.
The New Gaming Bill May Be Short On Time
The Indiana House of Representatives has around five weeks to enact Manning's bill. It was introduced last month, but there are certain rules lawmakers must abide by when considering a new law.
According to House rules, every piece of legislation that originates in the House must have been read three times by February 27 in order to be introduced into the Senate.
Whatever the case may be, Manning and other supporters of the bill are short on time. Like a Formula 1 driver at the Indy 500, it remains to be seen if they can get it across the finish line.