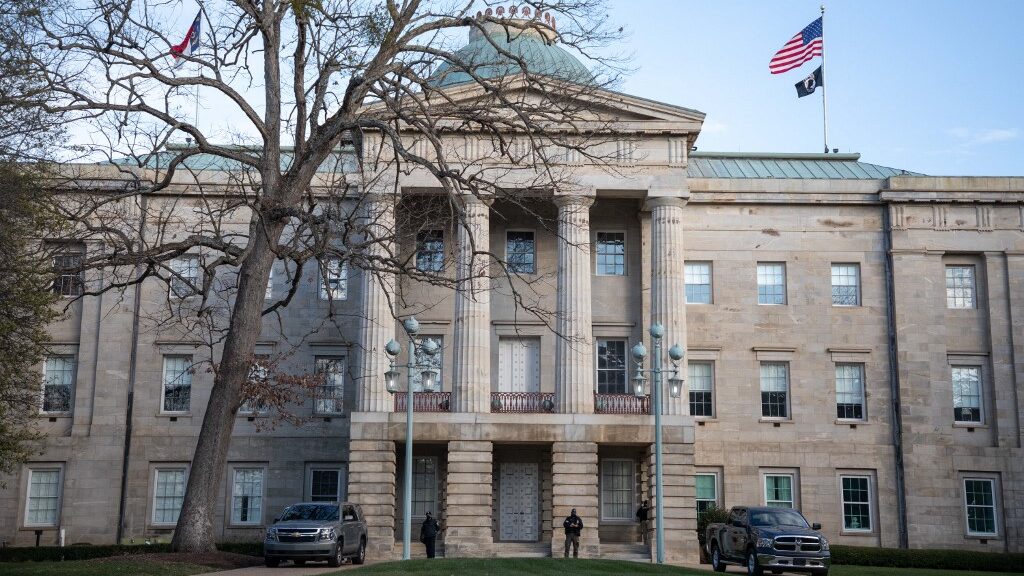 The intention to expand sports betting in North Carolina remains, as there is an ongoing movement to approve the online version although it has been a slow process. However, the newest iteration of the North Carolina mobile sports betting bill has hurdled two House committees and could get a vote on the House floor this week.
Bipartisan Bill Has Support
HB 347 is the bill that could bring online sports betting to residents of the Tar Heel State and if it does succeed would have up to a dozen skins, or online sports betting platforms, from which to choose. As the bill is currently written, it would require a $1 million licensing fee from the online sportsbooks and would tax the gross revenue at 14%. Promotional deductions would be allowed for three years before sunsetting.
Last year, a similar bill came up just one vote short in the House but it appears this year's iteration will have greater success. Many from both sides of the aisle are aligned in supporting it this year although support is far from unanimous. "You might have heard a little bit about it. It's been widely publicized," said Rep. Jason Saine, a Lincoln County Republican, and the bill's leading proponent.
Said Rep. Zack Hawkins, a Durham Democrat, and another primary sponsor: "We know that some of you believe that gambling is a vice. But much like we allow for taxes on alcohol and cigarettes, we can use this revenue from the activity, that is widely happening in our state, for good."
Governor Roy Cooper is an advocate for the bill and reminds everyone that a similar bill failed last year after what appeared to be overwhelming support.
"A lot of people this time are not taking anything for granted," Cooper said last week. "I think as a lot of lobbying occurred early, people got positive responses from legislators, and they didn't do the things they needed to do to close. I think this time nobody is taking anything for granted."
Not Everyone's a Fan
Naturally, there are detractors of the bill on both sides of the aisle and those who don't want sports betting in North Carolina were not shy about expressing their opinions.
Rep. Marcia Morey, a U.S. Olympic swimmer in 1976, commented, "We're turning athletic competition and the purity of it into gambling. And as a former athlete, I just think that's horrible. Anytime you're not looking at the sport, you're looking at the odds and the bets, it totally changes the nature of everything."
Despite college sports representing a significant amount of the total sports betting pool, Rep. John Autry tried to get amateur sports excluded from the bill.
"If we're going to do this, I don't see any reason that we should sully our beloved college sports or amateur sports in North Carolina," Autry said in committee. "I know we're all big fans of college sports. And this bill, I'm afraid, would just sully the whole wonderful thing that we enjoy in North Carolina."
Rep. John Bradford, a Mecklenburg County Republican, countered Autry's argument and stated, "We're now paying college players. At the end of the day, college sports has changed before our eyes… College athletes are now able to make money under NIL (Name, Image, and Likeness) and so, therefore, it is clear that college sports is a big business."
*Bookmakers Review will continue to monitor this story and update our readers as events unfold.
---