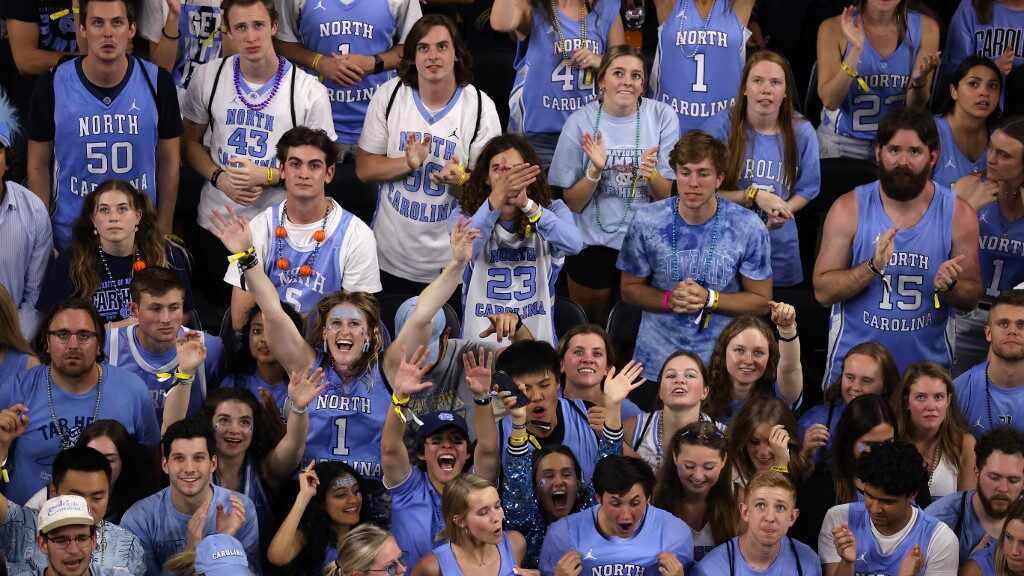 Tar Heel State residents have had access to North Carolina sports betting for a few years, but now the Sports Wagering House Bill 347 – a 24-page piece of bipartisan legislation – was filed on Monday and could determine whether online sports betting arrives in the state on New Year's Day 2023.
Better Luck This Time
A similar bill was defeated by one vote in 2021 but proponents believe they have enough votes this time around to pass the measure. And this year's bill says the following:
"It shall be unlawful for any person to offer or accept sports wagers in this State without a valid interactive sports wagering license. Except as provided in G.S. 18C-928, the Commission shall authorize at least 10, but not more than interactive sports wagering operators to offer and accept sports wagers to and from registered players on sporting events. These include: professional sports, college sports, electronic sports, amateur sports, or any other event approved by the Commission"
The Vote Is Soon
Durham County State Rep. Zack Hawkins, one of the four bipartisan House members who sponsored the measure, said, "I think we're gonna have success this year."
Hawkins added, "This is the time (the bill will pass). We have worked through every single member of the General Assembly on the House side. And we want to make sure that they have an approach that everybody is very familiar with the content; everyone has had a chance to have their voice; and if you see things that need to be changed, let us know."
The bill is likely to be voted on soon and if successful in both chambers, could be ready for Governor Roy Cooper's signature in roughly a month. This would allow the regulatory agencies to create rules and compliance measures in plenty of time for a launch as early as January 1st of 2023.
But more often than not, concessions are granted to the opposition and one of them could be excluding amateur sports and/or prohibiting funding accounts via credit cards.
Where Does the Money Go?
Estimates are that the gaming revenue would fill the state's tax coffers to the tune of about $50 million per year. The bill sets aside $2 million to be distributed to the Department of Health and Human Services for gambling addiction treatment programs and education which would double their current budget.
The North Carolina Division of Parks and Recreation and the Outdoor Heritage Advisory Council would each get $1 million apiece to use towards youth sports equipment and tournament traveling expenses.
The seven state universities' athletic departments would each be granted $300,000 per year to upgrade their facilities and programs. More money would be set aside to bring sporting events to North Carolina while a general fund would get the lion's share at 60%.
NC Is a Big Market
Ricky Gold, CEO and founder of Juice Reel, an app that "allows sports bettors to automatically link in any betting platform or website within seconds, instantaneously uploading their open and historic bets to the platform," was asked about the current sports betting legislation.
"Outside of the tier of Texas, California, and Florida, North Carolina is kind of that next tier that everybody has their eye on," Gold says. "Ten plus million people in North Carolina. That's a big market." Gold was also supportive of doubling the budget for the North Carolina Department of Health and Human Services' gambling addiction treatment programs and education.
"I think you can't really overlook the importance of responsible betting," he said. "That's why I'm really proud about what we do at Juice Reel as it relates to responsible betting."
*Bookmakers Review will continue to monitor this story and update our readers as events unfold.
---