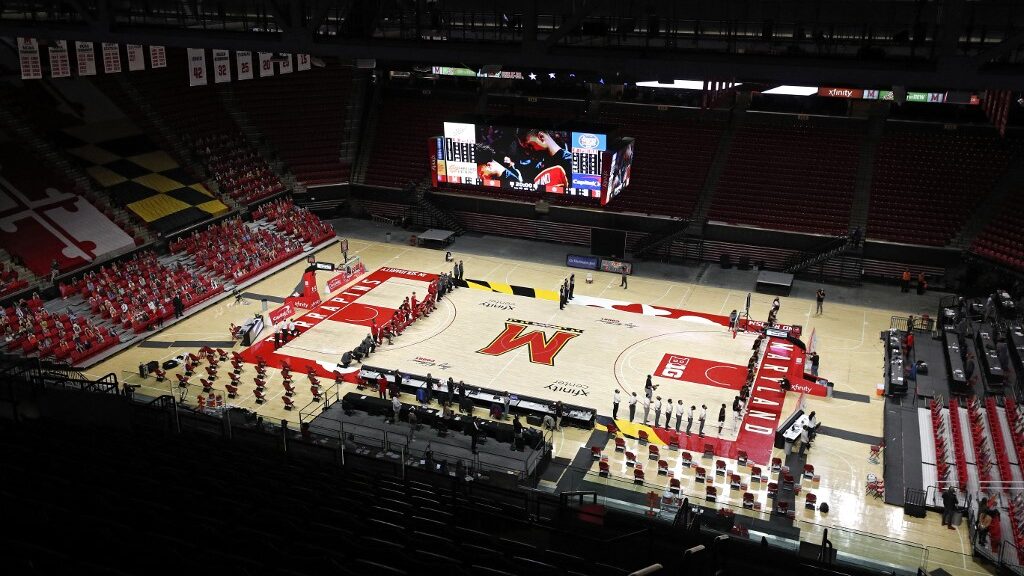 The future of Maryland sports betting may eventually change. Lawmakers in Maryland want to shut down any colleges that attempt to give it the "old college try." Senator Shelly Hettleman introduced a new bill (SB 620) that would prevent colleges or universities from partnering with a sports betting operator.
Prohibition of Partnerships
In short, Hettleman says that if this bill becomes law, it will be illegal for any institute of higher learning to take money (typically referral bonuses) from a sports betting company. The legislation also aims to make the nature of any collaborations between Maryland's colleges and sports betting firms public.
The bill's language reads: "Prohibiting institutions of higher education from entering into a contract with a certain regulated gaming entity or a certain agent of a regulated gaming entity if the institution of higher education receives certain compensation for student participation in certain sports wagering."
It also points out: "Providing that a certain contract formed by a public institution of higher education is subject to public inspection in accordance with the Maryland Public Information Act."
Colleges With Sports Betting Partnerships
The University of Maryland is just one of the schools that inspired the measure. Its agreement with PointsBet was the first sports betting partnership within the Big Ten Conference. It features fan-facing ads (among other things) in and around Maryland's XFINITY Center and SECU Stadium at the University of Maryland.
Similar deals were struck at Michigan State, LSU, the University of Denver, and the University of Colorado. Michigan State and LSU partnered with Caesar's Sportsbook. The University of Denver partnered with Superbook Sports.
The University of Colorado's partnership with PointsBet actually came under fire when it became known that the university received a $30 referral bonus every time someone signed up on PointsBet with Colorado University's promo code and placed a bet. The school eventually eliminated the referral bonus, but the rest of its deal with PointsBet remains largely intact.
After hearing about what happened in Colorado, Hettleman wanted to avoid any similar issues in Maryland.
Sports Betting and Student Athletes
According to the NCAA, student-athletes are more vulnerable to developing a gambling problem because of their competitive nature and high expectations for success. Despite the National Collegiate Athletic Association's rules prohibiting student-athletes from making money-related bets, the organization's own study shows that 26% of male student-athletes have admitted to partaking in sports betting, with 8% of them doing so on a regular basis.
Also, student-athletes could experience pressure from outside bookmakers to divulge insider information. According to a 2012 study, NCAA researchers found nearly 1 in 20 Division I men's basketball student-athletes reported being approached to give this kind of information.
As part of the sports wagering educational strategy, the NCAA engaged EPIC Risk Management to provide a comprehensive and customized sports wagering and gambling harm prevention program.
The Future of SB 620 in Maryland
SB 620 would prevent any future deals that include sign-up bonuses as incentives, but it would not keep colleges from collaborating with sports betting operators.
There's a lot of support around the country for bills like Senator Hettleman's. One of the biggest issues people have with these types of agreements (including the National Council on Problem Gambling) is that most undergraduate students are under the legal gambling age of 21, which leaves operators and athletic departments trying to find a way to ensure marketing materials don't target underage bettors.
And so far, Senator Hettleman's bill is not getting any pushback from Maryland lawmakers.
---