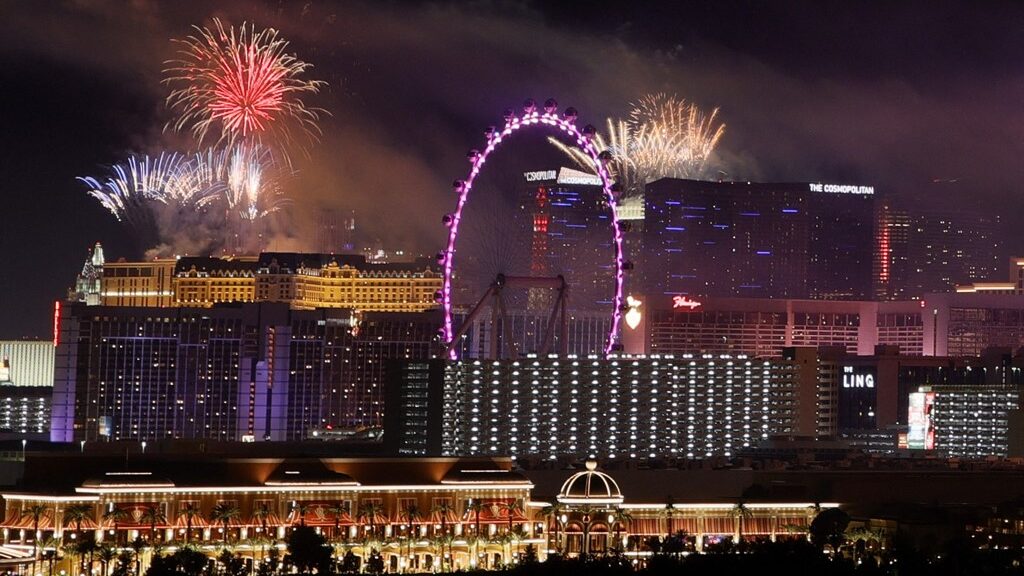 The numbers that sports betting in Nevada have managed to achieve never cease to amaze us, but as usual, casinos have taken center stage. Gross gaming revenue eclipsed $1 billion for the 24th consecutive month at Silver State casinos, with February showing a record of $1.23 billion.
Sin City Sizzles
The Nevada casinos are 'en fuego' and topped the $1 billion mark in gross gaming revenue (GGR) for the 24th consecutive month. One would have to go back to October 2006 to May 2007 to find Nevada's previous record of eight straight billion-dollar months of GGR.
It seems a billion every month is the new normal and a galaxy away from the Vegas shut down during the peak Covid months. Michael Lawton, the senior economic analyst for the Nevada Gaming Control Board (NGCB), said, "I think after 24 consecutive months you could safely say it (a billion dollars per month) is."
The standard for measuring how far Las Vegas, and Nevada's gaming community in general, had rebounded was to go back to pre-Covid 2019 and pick the corresponding month. When we do that we can see that February 2023 was 22% higher than February 2019, when Nevada's casinos won $1.01 billion. It was also 14% higher than in February of last year.
We should also note that the Las Vegas Strip, the cash cow of Nevada's gaming industry, reported a February gross gaming revenue of $712.5 million which was up 19% from a year ago. In December, the Strip hit a record-breaking mark of over $814 million which means it is inching within striking distance of the $1 billion mark all by itself.
"I think there is interest if the Strip on its own could hit the billion-dollar amount," Lawton said of the continuing upward trend in the heart of Sin City.
What's the Future Hold?
Nevada's gaming industry has been on a monumental tear and the year kicked off in a big way when January's numbers showed $1.27 billion in GGR, an 18% increase from January 2022.
There were several factors for the booming January numbers and a few of them were the two home games the Raiders played, as well as New Year's Eve and New Year's Day being on Saturday and Sunday, respectively, giving revelers an even bigger reason to hang around and party in Vegas.
There were also three major Las Vegas conventions in January that brought in nearly a quarter of a million people to gamble under the guise of doing business. It all added up to a sensational January portending an extraordinary year. And so far, so good but can these monthly billion-dollar numbers hold up, and in an increasingly dour economy is the momentum sustainable?
Michael Lawton believes the best months for comparison just happen to be the first two of the year, and said, "January and February of 2022 represent the softest comparisons the Strip will be facing for the rest of the year."
Economic Factors Don't Seem to Affect Gambling
Despite reports from hotel booking agencies like SevenRooms that cancellations are up and vacation bookings are down, there seems to be no stopping the proliferation of activity in North America's gambling mecca. "Obviously, there is a lot of economic uncertainty, however, that uncertainty has not spilled over into the record gaming win amounts we have witnessed over the last two years," said Lawton.
But how much discretionary income visitors to Vegas will want to part with if the economic picture continues to darken is unknown. However, right now, Vegas is on fire and even an uncertain economy can't douse the flames.
---