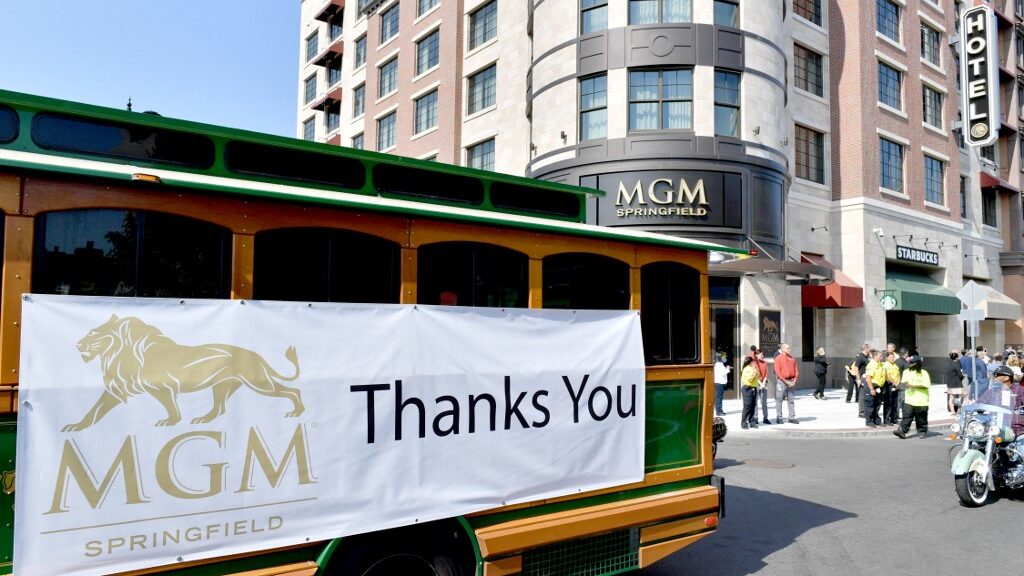 A VIP customer is irate at the MGM Springfield, a hotel and casino located in the western part of Massachusetts, and the dispute is getting more contentious by the day. A semi-professional poker, and blackjack player, has family in Springfield but resides in New Jersey and frequents as many as 30 casinos around the country.
Richard Angelica is the man in question and MGM Springfield is one of his gambling haunts. But on a recent trip, he claims $20,900 was stolen out of his room safe after he boarded a VIP bus with his brother-in-law to take in the Bills/Patriots game at Gillette Stadium located about an hour and a half east.
Mr. Angelica, who frequents casinos as often as five times a week, said, "Nothing like this has ever happened before. I deal with probably 20 to 30 different casino hosts and reps throughout the country, year-round."
A Timeline of What Went Down
On the morning of Sunday, December 26th, Angelica and his guest traveled from New Jersey and checked into their room upon arrival at approximately 9:30 AM. They then boarded the bus, eager to watch the AFC East rivals meet in the second of their two meetings this season.
After watching the game, the VIP bus took Angelica and his brother-in-law back to the hotel where he says he headed straight for his room to prepare for an evening of gambling. However, he was surprised to find that his key card would not work for the private elevator nor his room and he did not gain entrance.
Eager to rectify the problem, Angelica went down to the check-in desk to get a new key but was informed that he had already checked out and his room had been emptied along with the contents of anything that would have been located in the safe. And this is where things got dicey as he discussed the issue with the assistant head of security, Gary Rescigno, at the MGM Springfield after finding out the security chief was not working that evening.
Not MGM's First Time
"Their normal protocol is to call myself, or a casino host that represents me," said Angelica. "If there's an instance where they think I checked out of my room they should have informed me. Also, my room was reserved well ahead of time, for two nights."
A similar amount of money was allegedly stolen in 2019 when an MGM Springfield casino repair technician was testing the slot machines using real money provided by the casino. But instead of returning the casino's cash that was used to ensure the machines were accepting money and working properly, he pocketed nearly $22,000 of the approximately $24,000 used to conduct the tests.
As of this writing, there has been no resolution in the Angelica case. But the Gaming Enforcement Unit of the Massachusetts State Police has become involved in the investigation and is working with the casino security team as well as local law enforcement on the matter.
MGM spokesperson, Beth Ward, would only comment on the investigation as follows, "We're working directly with law enforcement in the investigation of this claim."
Bookmakers Review will keep you informed as this story unfolds.