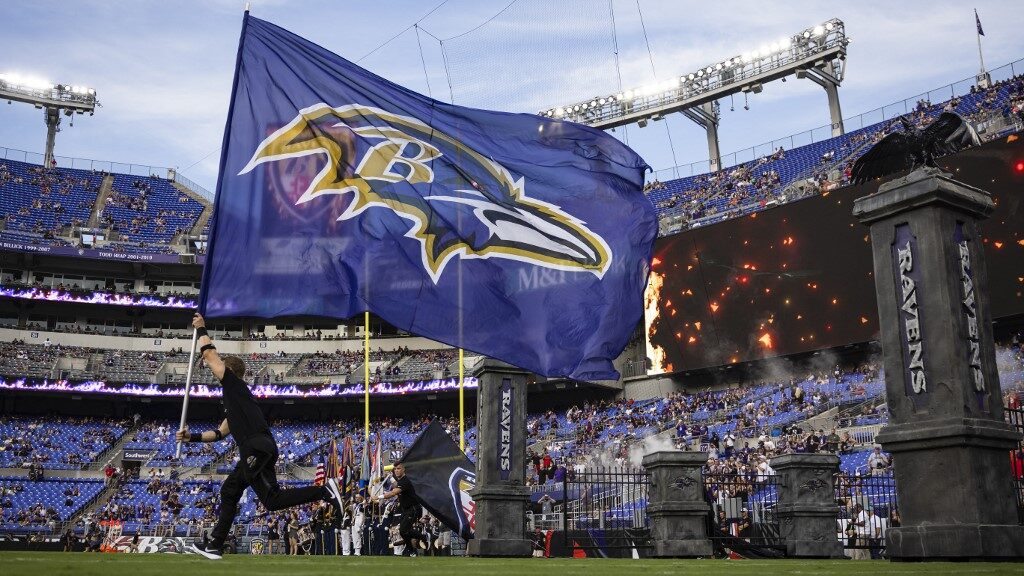 It took the Old Line State years to launch online sports betting, finally doing so last November, and much of the delay revolved around a multitude of regulations that many considered excessive, but since then, Maryland sports betting has experienced a tremendous handle growth.
However, State Senator Craig Zucker has now introduced another measure to ostensibly protect online bettors from deceptive practices.
Consumer Protection
It's hard to argue that protecting consumers is a bad thing but in this age of government overreach it can conjure notions of legislative grandstanding more than a pragmatic way of looking out for the little guy. However, State Senator Craig Zucker believes that online sportsbooks and their content partners should be subject to audits and given a rating by the state.
This has taken the form of his recently introduced SB 621 to which he said, "It addresses advertising, people who aren't necessarily being honest with spreads, lines, etc. We want to make sure we have extra protections that go above and beyond the current statute."
The result of more regulations often costs the sportsbook operators who will, in turn, pass that cost off to the consumer. That's the part that is often hidden from consumers until they feel it in their pocket, whether it manifests in fewer bonuses or more onerous lines. If the sportsbooks get hit an incremental cost, you can be sure the consumers will ultimately be the ones to foot the bill.
SharpRank, a Maryland-based sportsbook evaluator, is working with Zucker to assist in molding the language to allow the Maryland Lottery and Gaming Control Agency (MLGCA) to identify the platform providers' content including their collaborators ranging from social media influencers to content providers to "experts" in the field.
As of this writing, there has been a vote taken on the measure but if it is passed by the Maryland General Assembly and signed into law by newly installed Governor Wes Moore, the bill would take effect on July 1st, 2023.
MGM Pushes Back
Regulated retail sports betting in Maryland began in December of 2021 but it took 11 months for online sports wagering to launch thanks to a litany of regulations that caused former Governor Larry Hogan to fume.
"Instead of decisive action to implement the voters' decision, you have allowed the process to stagnate and become mired in overly bureaucratic procedures that have needlessly delayed the state's ability to maximize the revenue potential of this emerging industry," wrote Governor Hogan.
"Sports fans in Maryland simply want to be able to place bets on their mobile devices – that's what they voted for, and they are angry and discouraged over SWARC's inability to make it happen. … Our state and its citizens deserve clear and definitive action from SWARC and a legal, transparent framework to place mobile bets – not endless bureaucratic roadblocks that continue to hold back progress," railed Hogan.
On November 23, 2021, the mobile launch finally occurred and the Old Line State has been bringing in plenty of sports betting action as evidenced by the over $1.2 billion handle generating nearly $9 million in tax revenue since Maryland sportsbooks went digitally live.
Regulations on Regulations
After getting a whiff of what was in Zucker's bill, Kerry Watson, regional vice president for government affairs at MGM Resorts International, was not, as you might imagine, enthusiastic about more regulations in an already highly-regulated environment.
"I have the opportunity to work with regulators all over the country and I can say, carefully, but surely, this is one of the best," Watson said. "When we make a mistake, we are corrected by that agency and if we were to betray the trust of that agency, we can lose our license to operate. In terms of motivation to do the right thing, I'd say that's a pretty good incentive."
Watson would know, as BetMGM was slapped with a $145,000 fine for accepting bets before the official launch date, an issue she referred to as a technical glitch. And in response to misleading advertising, one of the catalysts for adopting Zucker's bill, Watson said, "I can assure you gaming operators are not offering guaranteed winnings on anything."
*Bookmakers Review will continue to monitor this story and provide updates to our readers as they unfold.
---