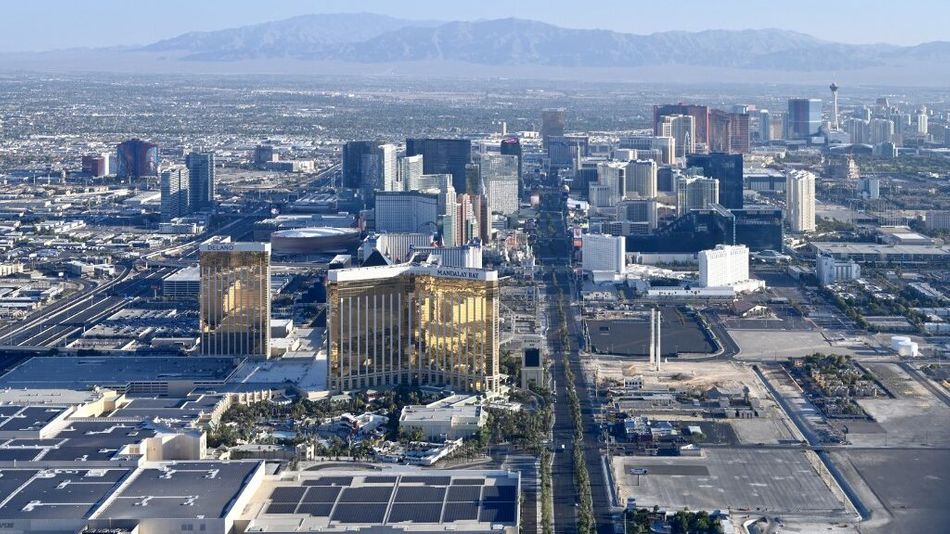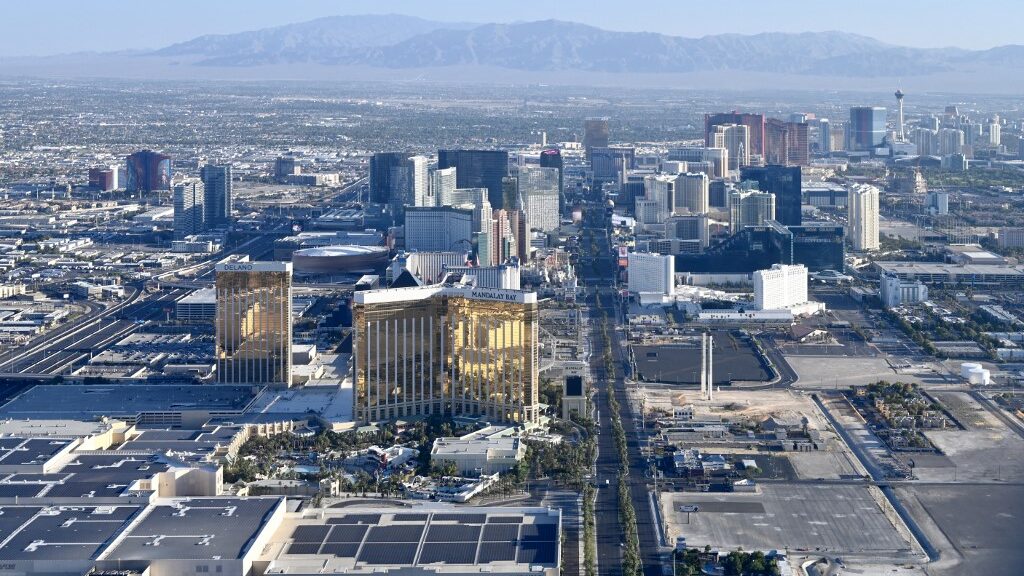 In the dynamic gaming landscape, both sports betting in Nevada and casinos are continuously embracing innovation to solidify their presence and captivate players.
This time, the Nevada Gaming Commission approved Marriott's request to set up a temporary casino. This pop-up casino will have 16 slot machines and will be located at 365 Convention Center Drive, close to the Las Vegas Convention Center. It will only be open for eight hours on Tuesdays, specifically from 06:00 AM to 02:00 PM.
According to Nevada and Clark County regulations, companies must provide public gambling for at least eight hours every 18 months to maintain their license. By meeting the minimum requirements of having 16 slot machines and operating for the required eight hours, Marriott will be able to keep their gaming license for the land.
The pop-up casino is in a tent at the former home of The Beach nightclub, at 365 E. Convention Center Drive. The Beach, the first man-made beach in Las Vegas, using imported sand, debuted in 1994 with an innovative marketing ploy. The off-Strip nightclub's popularity waned as other stunning beaches opened, like Mandalay Bay's in 1999. It shut down in 2006.
Approval From the NGC Is Not Surprising
It wasn't unexpected that the Nevada Gaming Commission (NGC) approved the pop-up casino, as the Nevada Gaming Control Board (NGCB) had already recommended its approval on May 3. However, what came as a surprise was the NGC's message to Marriott that they couldn't keep making continuous requests for pop-up casinos in order to maintain the land's casino zoning indefinitely.
Marriott Has a Plan for the Land
Marriott acquired a significant portion of the land in a specific area of Las Vegas around the time they purchased The Beach property. Currently, they own five hotels in close proximity to each other, with a combined total of approximately 1,000 guest rooms. The Las Vegas Marriott, Residence Inn, Springhill Suites, and Courtyard hotels are all part of this ownership, essentially covering the entire block.
According to Marriott attorney Dennis Neilander, there is a plan to consolidate these properties into one resort spanning 16 acres, which would also include The Beach site. However, if the gaming license were to expire, the value of the land would decrease. Neilander acknowledged that this process of maintaining the gaming license couldn't continue indefinitely, as reported by the LVRJ (Las Vegas Review-Journal).
Since Marriott purchased the land, the Las Vegas Convention and Visitors Authority (LVCVA) has completed the Convention Center West Hall and has initiated a $600 million renovation of the original Convention Center. So, it remains to be seen if the land will actually be redeveloped.
*Bookmakers Review will continue to follow the developments.
---