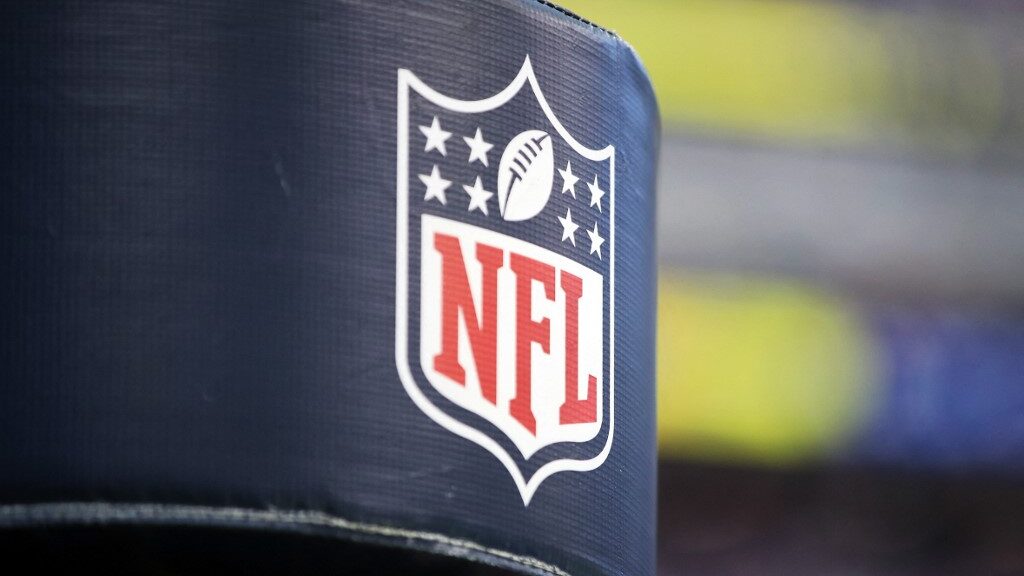 New York Jets wide receivers coach, Miles Austin, has been suspended for what has been reported as at least a year for violating the NFL's policy on sports betting. Austin has appealed and the NFL will not comment further until that appeal has been heard.
Coach Admits to Gambling
Despite the NFL and its franchises doing business with every licensed bookmaker in the United States and making oodles of money because of it, there is still a taboo on its employees betting on games. But Jets' receivers coach, Miles Austin, believes there should be some kind of mercy granted because, although he fully admits to betting on games, they were not of the NFL variety.
Unfortunately for Austin, the National Football League does not distinguish between leagues, theirs, or any other. Betting on a game, regardless of the sport, is verboten according to the NFL bylaws and if Austin wasn't aware of that rule, then he should have been. Too bad, so sad, says the NFL.
Austin's attorney and agent William P. Deni Jr. said in an emailed statement to The Associated Press, "The NFL suspended Miles Austin for wagering from a legal mobile account on table games and non-NFL professional sports. Miles did not wager on any NFL game in violation of the gambling policy for NFL personnel. He has been fully cooperative with the NFL's investigation. He is appealing his suspension."
And while attorneys routinely bring massaging the truth to a climax, the NFL's policy on gambling appears to be very clear, giving Austin's lawyer very little wiggle room in this matter.
"All NFL Personnel other than Players are further prohibited from placing, soliciting, or facilitating bets on any other professional (e.g., NBA, MLB, NHL, PGA, USTA, MLS), college (e.g., NCAA basketball), international (e.g., World Baseball Classic, World Cup), or Olympic sports competition, tournament or event," the policy states.
Austin Joins a Growing Club
Sports betting no longer lingers in the shadows after PASPA was overturned in 2018 paving the way for licensed sportsbooks in the United States. Not every state has adopted sports betting, but it won't be long before only a token few will be sitting on the sidelines.
Sports betting has transcended all demographics now that anyone with a funded sportsbook account and physically located within the boundaries of a state that has legalized sports betting can make a wager. And the sportsbook apps don't ask if you have an affiliation with a professional sports franchise. If you don't believe us, just ask former Atlanta Falcon Calvin Ridley.
Last March, Ridley was suspended for betting on NFL games after he stepped away from the game to address his mental health concerns. According to reports at the time, Ridley bet less than $1500 over several bets, and although he did bet on NFL games he never bet on his team, the Atlanta Falcons, to lose but only to win.
In addition to the suspension, NFL Commissioner Roger Goodell wrote this scathing missive and said in part, "Your actions put the integrity of the game at risk, threatened to damage public confidence in professional football, and potentially undermined the reputations of your fellow players throughout the NFL."
Previous Suspensions
But there have been others suspended due to violating the league's gambling policies and the first one in 40 years occurred in 2019 when an injured Arizona Cardinals defensive back, Josh Shaw, placed a three-team parlay wager at a Caesar's Palace sportsbook and one of those legs of the parlay was against his own team.
Shaw didn't exactly try to hide his identity when he put "professional football player" as his occupation on the application for a Caesars player's rewards card.
Shaw was suspended for 21 games and was reinstated in March of 2021 but he has yet to play another down for an NFL team and is now playing his trade with the Birmingham Stallions of the USFL. And although Shaw's National Football League career is likely over, he won't be the last to face the wrath of Roger Goodell and the NFL for making a bet at a US sports betting site. Just wait and see.
And remember, if you are a resident of New York and want to avoid the geoblocking of the local sportsbooks, check out our guide to the best New York betting sites, which are accessible from any state in the country.