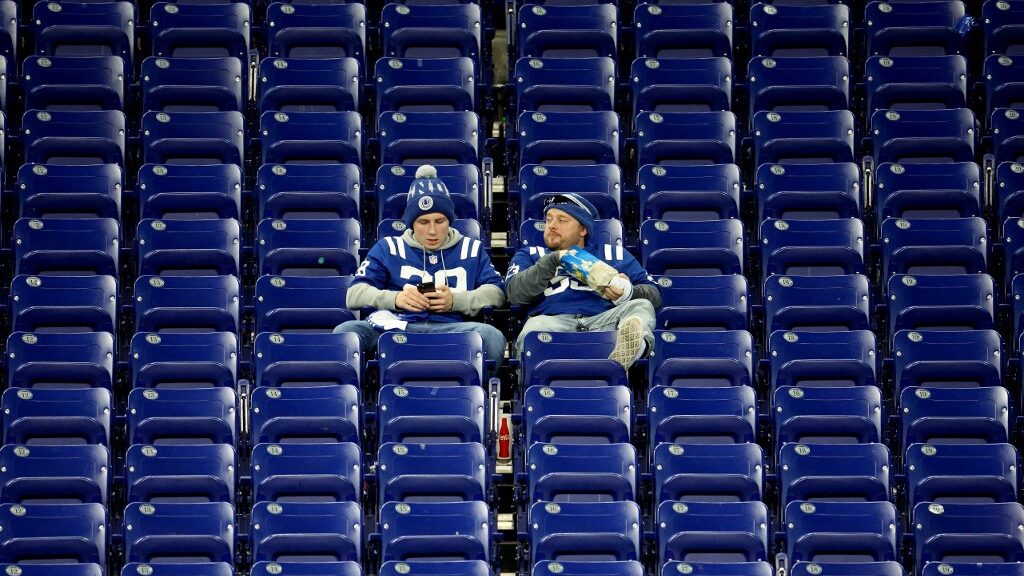 Sports betting in Indiana reported a handle of $427 million in January, according to the Indiana Gaming Commission. However, the handle was down 14.6% from the previous year and the launch of online sports betting in neighboring Ohio is seen as a contributing factor to that decline.
Competition Impacts Indiana
The Hoosier State has surpassed all expectations in terms of its betting handle but maintaining that lofty pace appears to be unsustainable after neighboring Ohio launched online betting on January 1st of this year. The impact was immediate as Indiana's handle dropped over 14% from the previous January in which it set a state record of $500 million.
However, the good news is that the handle surpassed $400 million for the fourth straight month signaling that Indiana bettors are engaged enough to make sports betting big business in Indiana. Yet, the influx of betting dollars from those traveling to Indiana will decrease markedly now that Ohio has launched and its citizens no longer have to make the trip across state lines to get down.
FanDuel Leads the Pack
FanDuel has now crossed the $3 billion handle threshold since its launch in Indiana and the $142.3 million in action it took in January propelled it over the finish line.
FanDuel not only took more wagers than its competitors but also had the highest hold rate at over 12% which was the seventh consecutive month their hold rate topped 11%. FanDuel's revenue eclipsed $17.5 million for January, which marked the fifth consecutive month in which they generated in excess of $15 million.
DraftKings took over $139.6 million in wagers, nearly as much as FanDuel, but their hold rate was only 6.6% which saw the mobile sports betting giant earn $9.2 million. In a distant third place was BetMGM with a $38.2 million handle which earned $3.5 million while Caesars trailed closely behind in accepting $33.5 million in wagers with revenue of $1.3 million.
Bengals Bury Indiana Barstool Book
Two of Indiana's southern casinos got buried thanks to the deluge of Bengals' money pouring in from neighboring Kentucky and Ohio. Hollywood Casino in Lawrenceburg and the Belterra Casino Resort in Florence sustained losses of 13.2 and 20.2%, respectively, with Hollywood getting crushed with losses north of $856,000, breaking the previous mark it set a year ago at a relatively mild $120,000 in negative revenue.
Conversely, Caesars Southern Indiana had a standout month with over a million dollars in revenue on a staggering 23.7% hold. Considering that this retail book took in $3 million for all of last year, it is fair to say they are off to an impressive 2023.
It will be interesting to see how Indiana's online and retail sportsbooks fare in February with a Super Bowl consisting of the Chiefs and Eagles but without the Bengals. Cincinnati bettors came out of the woodwork to cross state lines and hit the Indiana books with bets on Joe Burrow and the Bengals.
We should also note that the sports betting industry as a whole will hibernate for a bit until the Boys of Summer return in April but the NFL remains king, and when September rolls around the best sportsbooks will be as active as ever.
---