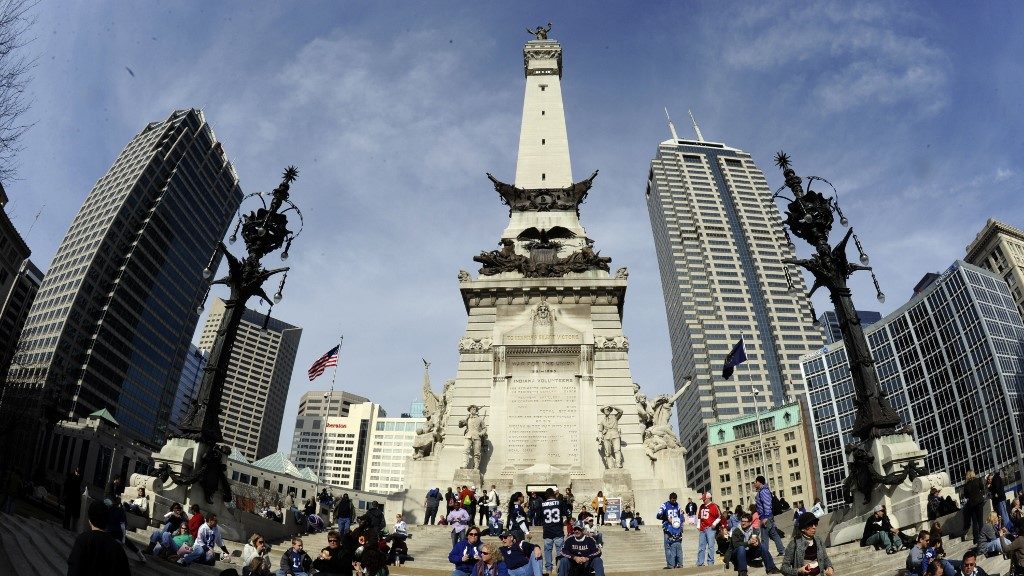 The small sample-size of handles within the US legal sports betting scene has given us a glimpse into what is expected to be an industry wide slowdown on wagers. Indiana became the latest state of post a month-over-month sports betting decline and the slump could be prolonged by the typically slow summer wagering season.
"Even a high volume of regular season baseball and NBA basketball games can't make up for a calendar devoid of NFL and college football games, or a major betting event like the NCAA Tournament," said Jessica Welman, lead analyst at PlayIndiana.
The Numbers
According to an Indiana Gaming Commission report released Wednesday, the state's sportsbooks took in $236.4 million for the month, which represents a healthy 25.4% drop from the $316.7 million they took in during March. The April figures are over $111 million off the state's record $348.2 million sportsbooks reported in January.
April's sports betting total was the lowest seen in Indiana since October when $230.9 mission was reported. Adjusted gross revenue from April came in at $20.1 million, down 23.8% from the $26.4 million that Indiana sportsbooks made in March. From the profits, the sportsbook contributed $1.9 million in state taxes.
Drivers of The Handle
Unsurprisingly, it was Indiana's mobile sports betting platform that dominated their overall sports betting handle. $209.1 million, or 88.4% of the state's April handle came from mobile apps. That's down 25.2% from $286.8 million but overall is a slight increase from 88.1% in March. Retail wagering on the other hand accounted for just $27.3 million which is a drop from March's $37.5 million.
As far as sports go, it was basketball that drove Indiana's sports betting industry again. Hoops contributed $76.1 million to Indiana's April handle, down significantly from $160.7 in March and the bulk of the NCAA Basketball Championship. Parlays were responsible for $60.4 million, "Other" $50.5 million, baseball $44.5 million and football contributed $3.4 million.
The Indiana Market
The Indiana market is nearing that saturation point and a few top-end providers are still trying to get their feet under them. WynnBET launched the state on April 1, TwinSpires relaunched in Indiana on April 27 and Barstool Sports is prepping to go live in the state. None have a solid footing in Indiana yet but once established could make a difference in the overall market.
"Even as the market approaches its second birthday, operators remain bullish on Indiana," said Nicole Russo, analyst for Play Indiana. "With two of the highest-volume retail sportsbooks in the state already, Barstool's online app could really move the market. Fresh entries into the market will keep the largest operators in the state on their toes and vying for new customers."
Summer Step Back Imminent?
The entirety of the US legal sports betting market is expecting a slump that usually comes during the summer months. We have already seen a slowdown resulting from the Super Bowl and March Madness hangovers. But there are at least a few sporting events that have analysts more positive about this summer. "This is the first time we get to see how Indiana will perform during the spring and summer months, and through one month Indiana is meeting expectations," Nicole Russo said. "With the Olympics ahead and the NBA Playoffs pushed back a month, this could actually be a better summer than in most years. And Indiana's sportsbooks are well-positioned to take advantage."
So, like the rest of the nation, Indiana will be keeping a close eye on their legal sports betting industry to see how it fares during the lean summer months. On the positive side, the NFL season shockingly is just around the corner and the NBA playoffs should at least keep the basketball-crazed state afloat for now.