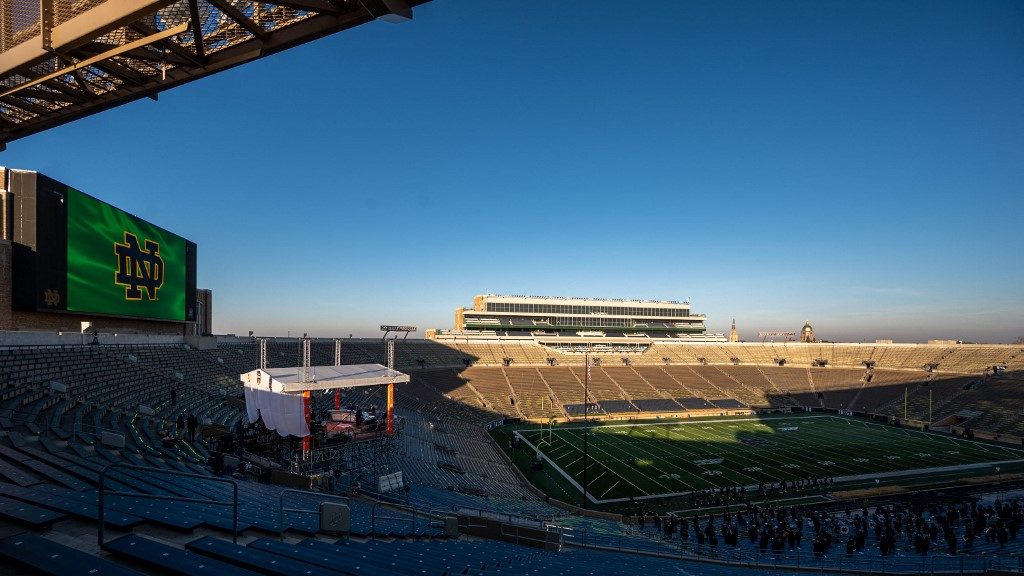 The lack of any marquee sporting event in the US has officially started to negatively effect its broad sports wagering scene. May's totals across the country were a mixed bag with some states such as Michigan and New Jersey seeing an increase in wagering activity. Most saw declines. But June looks as though it will bring with it a more consistent country-wide decrease in overall betting handles.
There have been five jurisdictions that have reported their June figures so far – all have seen declines in their monthly sports betting handles. The Indiana Gaming Commission is out with their June figure and while overall betting activity is down, there was a surprising spike in overall revenues for the state's nine casinos and two racinos. Indiana's numbers continue an interesting trend of states reporting handle dips and revenue spikes.
Breaking Down the Handle
Indiana, on Monday became the fifth state to report a slide in their legal sports betting handle for June. The Hoosier State coincidentally and unfortunately followed almost exactly the June numbers laid out by one of its fellow top-10 betting jurisdictions, Iowa with a 3.2% drop-in wagering activity.
Bettors spent $246.3 million at the state's sportsbooks in June after $254.4 million was taken in by Indiana's sportsbooks during May. While still an OK figure, the seasonal slide has June's totals over $100 million lower than the record $348.2 million spent at Indiana sportsbooks in January
Now for Some Good News
Just like Iowa, Indiana sportsbooks were able to report a significant rise in profits from their sports betting scene, despite a dip in overall wagering activity. It follows an interesting May trend wherein states saw a handle dip and revenue rise. The Indiana Gaming Commission identified $25.5 million in sportsbook revenues in June, a 35.1% increase from the $18.9 million in profits the state's sportsbooks made in May.
The healthy revenue increase is largely due to the huge increase in hold-rate for the state's sportsbooks. The Indiana hold jumped from 7.4% in May to 10.3% in June. Thanks to the spike in Indiana sportsbook revenues, June's contributions to Indiana tax coffers came in 35.1% higher than May. Sportsbooks paid $2.4 million in taxes in June.
Biggest Factors
Indiana continues to be one of the most successful mobile markets in the country but even the state's betting apps are not immune to the expected summer slowdown. The Indiana mobile handle fell 4.3% in June, from $234 million in May to $224 million of the overall $246.3 million handle last month. That's still an impressive 91% contribution from the state's mobile providers.
Once again it was basketball the was the most bet on sports in Indiana in June. With the NBA season winding down, July's hoops handle contribution could be in danger. In the end, basketball was responsible for $77 million of the state's overall handle. Baseball came second with $60.4 million in bets, which is an encouraging month-to-month 19% increase, $55.8 million was spent on parlays, $1.5 million was spent on football and $52.0 million came from "other sports"
Deeper Into the Summer
The Indiana sports betting slide could continue deeper into the summer. The Olympics could potentially provide a spark but the lack of any other big sports betting event on North American soil threatens to drag Indiana's overall betting totals down. There is no shortage of competition for Indiana legal sports betting dollars in the Hoosier State, including the two DFS behemoths, theScore Bet and the emerging Barstool Sportsbook which has been creeping up the betting provider leaderboard in Indiana since launching in mid-May.
But even their efforts to court new bettors and entice current clients likely won't be enough to take Indiana out of their funk. The start of the NFL season is the day Indiana sportsbooks and others around the country for that matter have circled on their calendars. In less than two months, Indiana will once again be approaching record handles thanks to football returning to betting menus. Bet on that.