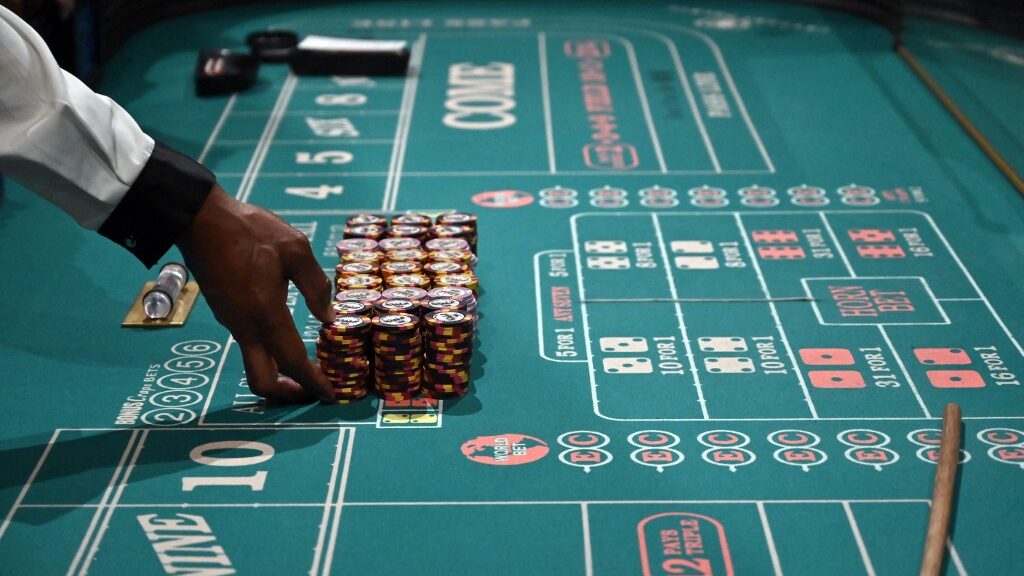 As US betting sites continue to expand and states receive hundreds of millions of dollars in revenue every month, it made sense for Virginia to get in on the business. Thus, legislators voted to allow five cities a casino license, and with four already approved, Petersburg appears to be the frontrunner for the final license with Richmond running a close second.
Let the People Be Heard
Del. Kim Taylor's Petersburg casino proposal passed the House and will now face a crucial vote in the state Senate. If indeed the Senate clears the way, the question would be put on the ballot in November and Petersburg voters would ultimately have the final say.
Richmond voters had the first bite at the apple but the casino measure was voted down by 1500 votes. However, there are Richmond lawmakers who would like another opportunity to present the proposal to the voters but Petersburg is now in the driver's seat.
The author of the bill, Del. Kim Taylor, stated the people of Petersburg should be the ultimate arbiters and they should be able to "voice their choice," while asking her fellow lawmakers to "support democracy and let the good people of Petersburg's voices be heard."
But not everyone is a fan of the bill and Del. Paul Krizek rebutted: "There's a lot of reasons to vote against this bill and only a couple of reasons to vote for it, and you just heard them," while also adding that the bill has been "defying the odds by moving quite quickly" through the House.
"This is not the quality casinos that you're seeing from Caesars or Hard Rock that pay their employees great wages and have great national reputations," Krizek said. "If this is a great idea, it'll be a great idea next year."
---
Cordish Companies Tapped to Build Casino
In December, the Petersburg City Council voted unanimously to choose the Cordish companies to build a $1.4 billion casino/resort anchored by Live! Casino & Hotel Virginia that would bring thousands of jobs to the city and make a positive economic impact on central Virginia while positioning Petersburg as a destination spot.
"An important part of our selection process was to identify a development partner with a proven track record in developing and operating mixed-use and casino properties, a long history of revitalizing cities across the country, and strong community engagement practices. Cordish is the only company, of the many we consulted with, that showed Petersburg a plan that goes beyond a casino and gives us a path to revitalize our city," said Petersburg Mayor Sam Parham.
Economic Benefit
According to reports, the project would be built in phases and would create more than 10,000 jobs and inject approximately $10 billion into the economy. At full maturation, the tax benefits generated from the project are expected to be in excess of $1.1 billion.
"Petersburg will benefit far more from a casino than Richmond," said former City Attorney Michael Packer on Tuesday, as reported by Richmond.com. "This will allow the government to do its job with the resources it needs."
Some believe that having casinos in both Richmond and Petersburg would be a panacea to the financial woes plaguing both communities but many in Petersburg claim that a neighboring casino would siphon much of the economic stimulus to its community.
But with four Virginia cities already chosen to house casinos, only one spot remains, which means Petersburg would have no competition from Richmond unless the legislature voted to add one more to the mix.
*Bookmakers Review will continue to monitor this story and update our readers as events unfold.
---