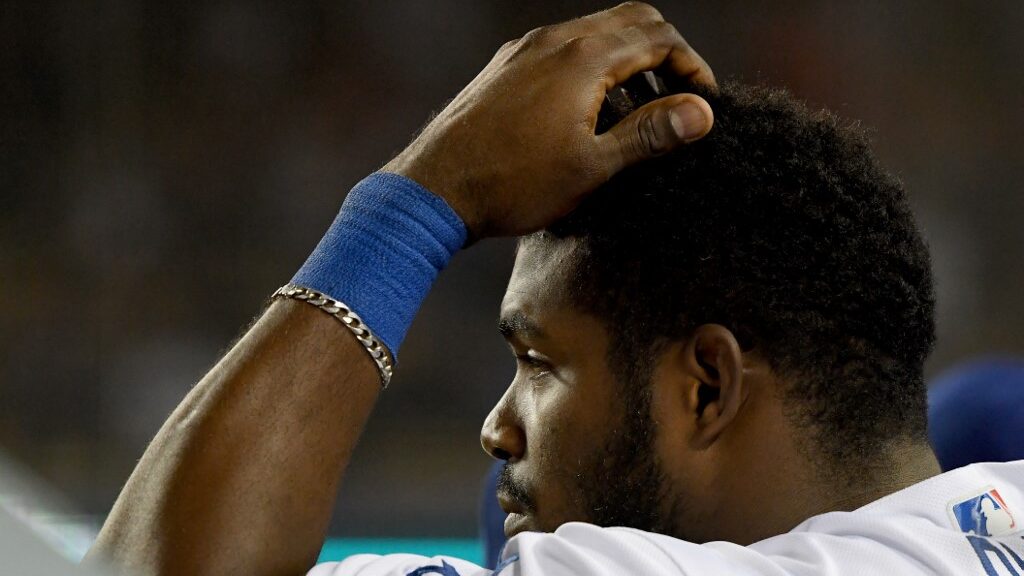 Although sports betting in California may be illegal, there is certainly always a topic to bring to the table. This time it is about former L.A. Dodger Yasiel Puig, who initially pled guilty to making false statements to federal agents regarding an illegal sports betting ring based in California. Puig has since changed his plea and now faces obstruction of justice charges.
Unforced Error
Yasiel Puig defected from Cuba and signed a 7-year, $42 million contract with the L.A. Dodgers, and made his MLB debut in June of 2013. The following year he landed on the All-Star team but a series of injuries, coupled with legal issues, derailed his once-promising career.
Before the 2019 season commenced he was traded to the Reds, and after only a few months in Cincinnati, was subsequently dealt to the Guardians at the trade deadline, where he last appeared in the big leagues. Since then, Puig has had a stint in the Mexican League and last year played in the Korean KBO League.
But Puig has his name back in the papers for a different reason and one that has landed him in hot water with the feds. Back in 2019, Puig placed 899 bets during a 12-week period with a California sports betting ring that included wagers on football, basketball, and tennis.
He is not accused of wagering on baseball while he was an active MLB player but the statements concerning his involvement comprise the crux of the charges. He denied having any knowledge of the betting ring and stated he only knew one of the agents for the illegal gambling operation only as a baseball contact.
In November 2022 the U.S. Department of Justice announced that Puig had agreed to plead guilty to one count of making false statements, a charge that could have seen him face up to five years in prison, as well as agreeing to pay a fine of at least $55,000.
Backpedaling
At that time, Puig's agent, Lisette Carnet of Leona Sports Agency, stated, "The government's indictment arises out of a single interview he gave back in January via Zoom."
Carnet further added, "He came to the interview feeling rushed, unprepared, without criminal counsel with him, and also lacked his own interpreter. Given his history growing up in authoritarian Cuba, government interviews are triggering and only worsen his ADHD symptoms and other mental health struggles, for which he is in treatment. He would have benefited from this care at the time of the interview."
"Yasiel Puig has not been charged with illegal gambling, was not a member of a gambling ring, nor did he bet on baseball. He has not been indicted for gambling of any kind on any sport whatsoever nor for any involvement with any illegal gambling. The absolute 'only conduct at issue is what he said or did not say during an interview conducted by IRS and HSI Officials, as described in a statement released by his attorney."
"Yasiel Puig was not the target of the government's investigation; he was asked by the government to be a witness against the gambling organizers and others," she said.
However, Puig has since withdrawn his guilty plea and now faces obstruction of justice charges in the case involving a former Oakland Athletics' minor-league player named Wayne Nix who used third-party agents to recruit bettors. In June of 2019, Puig paid $200,000 of the reported $282,900 in losses that he owed Nix.
What Does Puig Have to Say?
In a meeting Puig had with federal agents in January of 2021, he was asked to identify an agent of the gambling ring to which Puig stated he only knew him through baseball and failed to disclose the payment of his gambling debts.
"I want to clear my name," Puig said in a November 2022 statement. "I never should have agreed to plead guilty to a crime I did not commit."
*Bookmakers Review will continue to monitor this story and update our readers as events unfold.