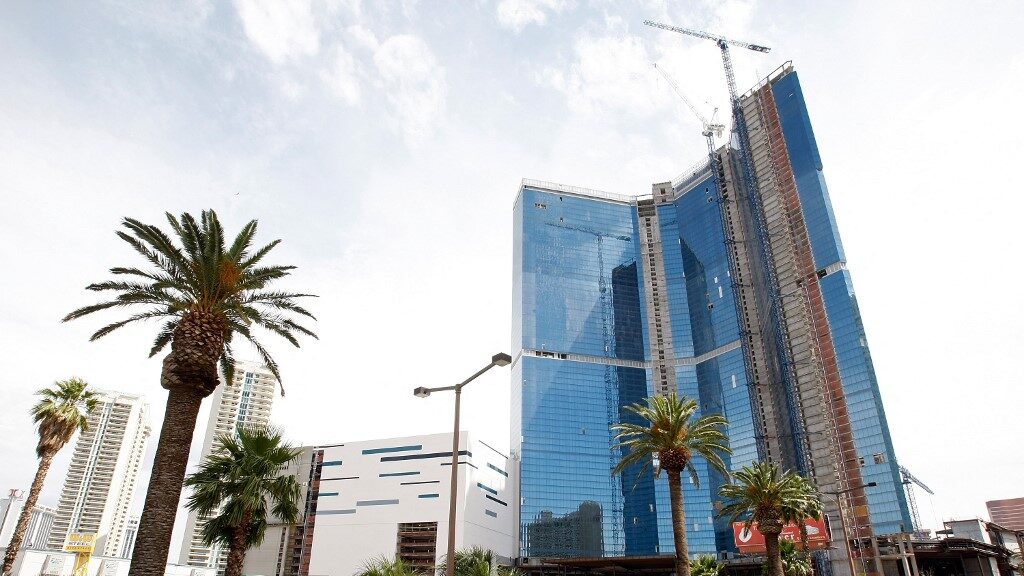 The newest player for your betting buck in Nevada won't be swinging open its doors until 2023 but by the time it does, the Fontainebleau will have taken on several incarnations through various owners since its inception in 2007. Yes, the property is located at 2777 Las Vegas Blvd. South and will have taken 16 years by the time it is fully built.
The project went bankrupt after only two years and it was then purchased by Carl Icahn in 2010. It languished until the billionaire sold it to Steve Witkoff, a New York City developer who partnered with Marriott International Inc. to open what would be called the Drew Las Vegas in memory of his deceased son, Andrew, who passed away in 2011.
However, the developer who originally bought the property in 2005 and started construction in 2007, Jeffrey Soffer of Fontainebleau Development, has repurchased the property in conjunction with Kansas-based Koch Industries, and as a result, the Marriot Corporation has decided to disengage completely.
"The agreement with Marriott International was made with the building's previous owner", a spokeswoman for Fontainebleau Development said. "Having come full circle and taken ownership of the site in Las Vegas, we intend to fulfill our original vision and deliver the same extraordinary hospitality experience that our guests have come to expect from Fontainebleau Development".
The gold shovel ceremony was conducted on November 9th and when finished, the hotel resort is expected to rise 67 floors into the air with 3700 rooms, employing some 6000 people. There will also be approximately 550,000 square feet of convention space and the newest urban sprawl will cover 25 acres at the north end of the strip.
"We're grateful to have the opportunity to finish what we started and finally introduce the iconic Fontainebleau brand into one of the world's largest hospitality destinations," Soffer said. "We've been extremely selective when it comes to expanding our brand. Las Vegas has always been our number one choice. The building is in mint condition and we have already commenced construction."
Fontainebleau Development President Brett Mufson said, "The Las Vegas tourism industry has shown incredible resilience throughout the last two years and we believe our target opening date allows us to perfect our vision while positioning Fontainebleau Las Vegas for success in a new era of growth and visitation."
Jake Francis, president of Koch Real Estate Investments and Fontainebleau Development's partner on the project, stated, "Our partnership was forged from our combined belief in Las Vegas, not just as a destination, but as a global brand where people from all over the world come together to enjoy world-class venues, entertainment, and nightlife."
After suffering through the global pandemic, Las Vegas was more than due for a feel-good story and the luster of the desert jewel is returning. Tourism has increased as the effects of the pandemic have begun to thaw and the timing is not lost on Nevada Governor Steve Sisolak.
"To have it rebirthed is absolutely incredible," said the governor. "Today is a testament that no challenge is too difficult to overcome."