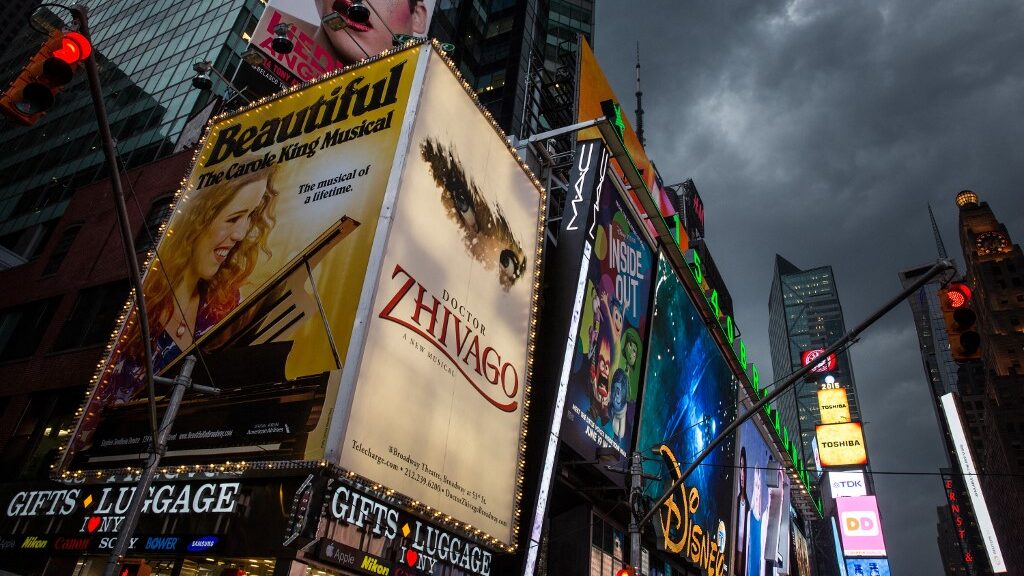 Three downstate New York casino licenses will be issued, and one popular idea is to have a Times Square casino adorn one of the most popular destinations in the world.
But some groups are vehemently opposed while others heartily endorse a dazzling gambling palace at the Crossroads of the World.
---
Will Caesars Wear the Crown in Times Square?
Before we go forward, we should emphasize that Times Square is just one of several locations being bandied about as a possible destination for one of the three licenses currently up for grabs. And as intoxicating an idea as it is that Manhattan, specifically Times Square, will be the epicenter for casino gambling in New York, it is not a foregone conclusion.
However, it is one of the frontrunners, and real estate developers, SL Green Realty Corporation, has reportedly teamed with the iconic Caesars brand to bring a casino to SL's skyscraper at 1515 Broadway.
Both companies are actively courting retail establishments as well as restaurants and construction companies to unite under a coalition to bring a casino to Times Square.
Caesars' Plan to Give Back to the Community
There has been a spike in violence and a reversal of the decades of progress in making Times Square clean and safe since COVID stilled the global economy while crime rates soared.
To counter this unfortunate trend, both SL Green Realty and Caesars have indicated in a letter to garner support for their multi-billion-dollar project that they would earmark a designated percentage of the casino's gaming revenues toward safety initiatives and sanitary enhancements to Times Square, even employing surveillance drones to assist.
"As New Yorkers, it's incumbent on us to keep making sure Times Square is keeping up with the times and doesn't go back to what I'll call the bad old days of the '70s or the early '90s," said Marc Holliday, the chief executive of SL Green. "And we all remember what that was like when it comes to crime, and, you know, open drug use."
---
Pros & Cons
As with anything impacting Times Square, there is never unanimity. There could be a proposal for a road of gold where everyone in Times Square gets a brick but there would be someone opposing it who doesn't like the color.
It's just the way things are in Manhattan with so many groups and an equal number of special interests. Common ground is hard to find.
And so, it is with the proposed Times Square casino. The Broadway League, a trade group advocating on behalf of theater owners and producers sent an email to its membership articulating their opposition to a casino so close to Broadway.
"The addition of a casino will overwhelm the already densely congested area and would jeopardize the entire neighborhood whose existence is dependent on the success of Broadway," the league said in a statement. "Broadway is the key driver of tourism and risking its stability would be detrimental to the city."
The Actors' Equity Association Disagrees
However, the Actors' Equity Association, the labor union representing actors and stage managers, voiced its support for a casino in a statement.
"The proposal from the developer for a Times Square casino would be a game changer that boosts security and safety in the Times Square neighborhood with increased security staff, more sanitation equipment, and new cameras. We applaud the developer's commitment to make the neighborhood safer for arts workers and audience members alike."