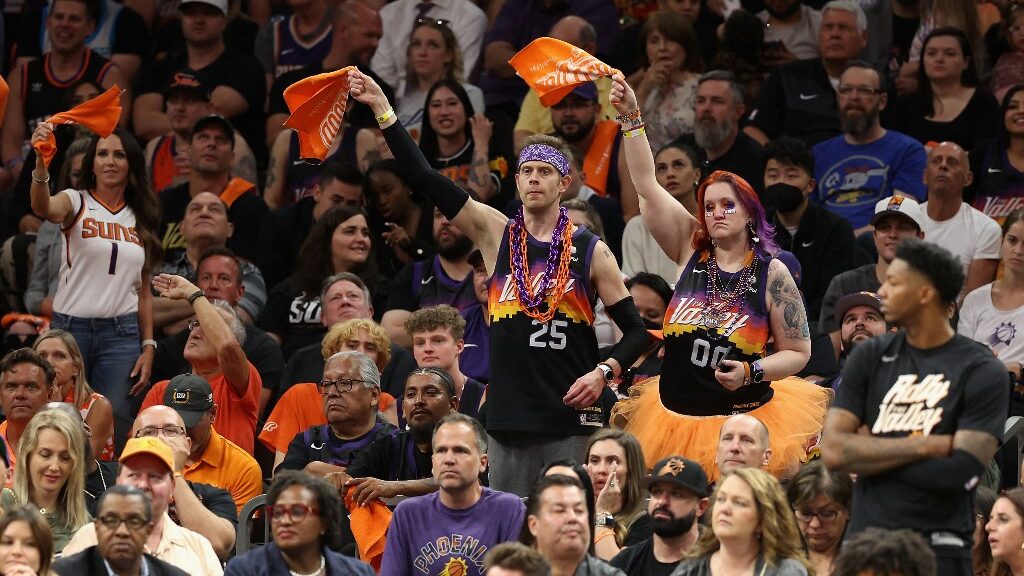 The first month of the year was smoking hot for Arizona sports betting since it took in $591.2 million in wagers in January, setting a record in the Grand Canyon State, and pushing the nationwide handle to a whopping $11.5 billion.
Arizona Sportsbooks Sizzle
The Grand Canyon State is proving to be fertile ground for sports betting as evidenced by its nearly $600 million in sports bets with operators making $47.5 million in gross revenue. After promotional deductions and free bets were subtracted, the adjusted gross revenue was $29 million with the state taxing that number at 10%, generating $2.88 million for Arizona.
Jackie Johnson, Director of the Arizona Department of Gaming, said, "We saw another substantial month of sports betting in Arizona to kick off 2023, with nearly $600 million wagered during January. I look forward to monitoring how wagering progresses throughout the rest of the year."
The January 2023 handle showed a 4.9% increase over January 2022 and gross revenue was 17.2% higher this year. The January figures also trumped December by 3.3%. Arizona's sports betting handle was No. 7 in the nation trailing only New York, Ohio, New Jersey, Illinois, Nevada, and Pennsylvania.
Mobile betting thoroughly dominated retail sportsbooks by taking in over 99% of the sports betting action in the state. Combined, Arizona retail and online wagering totaled $591,220,793.69 in January but the latter accounted for $585,418,001.51 of that amount while retail sportsbooks took in just $4,757,987.34.
FanDuel Rules in the Desert
FanDuel generated $195.5 million in sportsbook wagers in January with a 10.8% hold rate, delivering more than $21 million in revenue. Its chief rival, DraftKings, was No. 2 in that category with $171.4 million and $8.8 million in gross gaming revenue. BetMGM's 10.5% hold rate spurred the sports gaming giant to make $9.5 million which was approximately $700,000 more than DraftKings despite a handle that was substantially lower at $91.2 million.
But FanDuel's dominance in the desert is par for the course, as it is the sports betting industry leader in the United States. FanDuel has a staggering 50% market share in the US and only three of the 18 states in which it operates don't lead the pack with those being Iowa, Colorado, and Wyoming.
But sports betting is not FanDuel's only revenue source as it recently enhanced its iGaming wing with the Reward Machine, an incentive-driven program for its customers who play virtual slots and casino table games by allowing them to achieve daily incentives. FanDuel's iGaming was up a whopping 63% in the number of average daily players from last year with its retention rate also rising, up 25% from the previous period.
FanDuel rolled out in Arizona in September of 2021 and aligned with the NBA's Phoenix Suns. At the time, Mike Raffensperger, CMO of FanDuel Group, offered the following: "The fans of Arizona are some of the most passionate in sports, and that was evident during the Suns' incredible playoff run this year.
"Together, FanDuel and the Suns share a mission of delivering absurdly fan-friendly experiences to our customers and we are excited to offer sports betting in a way that revolutionizes the live experience, and brings fans closer to the game. We are thankful to the Suns' organization for their partnership and look forward to making our lounge in the Footprint Center one of the preeminent sportsbook locations in the entire country."
---