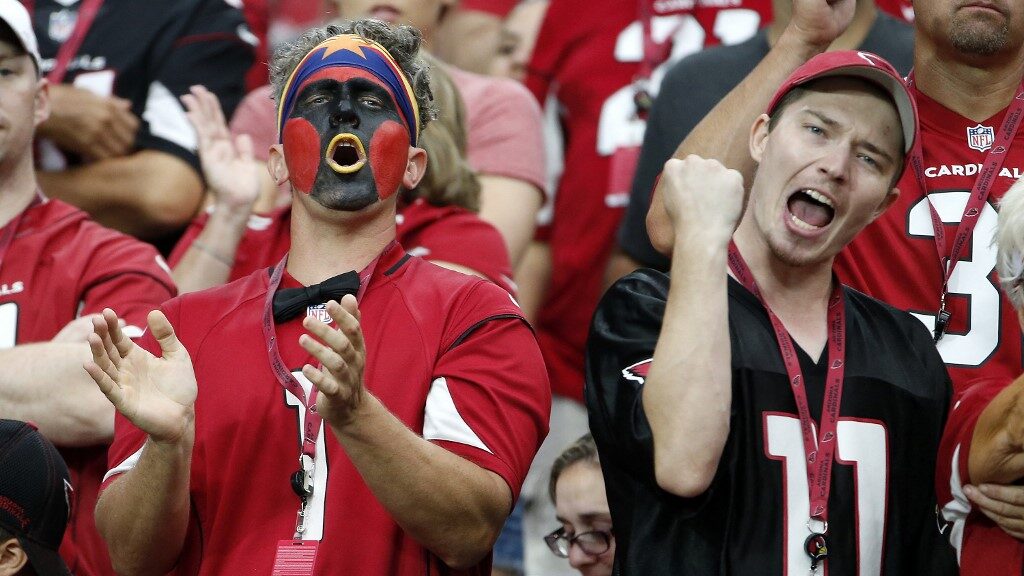 It's been two years since Arizona sports betting arrived in the state and bettors showed they were in the holiday spirit throughout December by sending it in, to the tune of over $572 million; its fourth-highest monthly tally since the Grand Canyon State launched in September of 2021.
Hot December in the Desert
The numbers for December are in and Arizona sports bettors delivered the state's fourth-highest monthly handle, $572 million in wagers accepted, representing a 14.7% increase over the same time the year before. It was also the fourth consecutive month that Arizona sports betting platforms accepted over half a billion in wagers.
Although the total was down from November's $616.9 million handle, reflecting a 7.3% decline, the adjusted gross revenue totaled more than $54.4 million which brought the state $3.7 million in tax revenue. Arizona has realized $28.9 million in revenue in the first year of regulated sports betting.
Jackie Johnson, Director of ADG, said that December 2022 was "another strong month" Johnson also went on to mention the overall success of sports betting reaping millions for the state. "This caps off a stellar first full calendar year of sports betting for the state, with over $6 billion wagered throughout 2022," she added.
Is Arizona's Take Not Enough?
In a day and age when some states like New Hampshire and New York levy a whopping 51% on the online sportsbooks operating in their respective states, Arizona imposes a rather timid 10% on its platform providers along with promotional deductions that will eventually sunset according to the bill.
According to one expert, the impetus for online gambling was sparked by the COVID pandemic and has caught fire across the nation as more and more states license and regulate it.
Brianne Doura-Schawohl, a responsible gambling policy consultant, stated, "All of a sudden there was a whole lot of new demands to address. Issue of public health, education, a whole bunch of new needs, and a lot of revenue and taxes that were no longer on the table."
But whether online gambling is growing too quickly in the United States, Doura-Schawohl said, "We weren't really asking the right questions to understand the implications of this expansion."
Tax Rate Debate
Pro-gambling lawmakers in Arizona advocated for a meager 8% on transactions occurring through retail sportsbooks and 10% on mobile wagers. The crux of their argument was that anything higher would preclude mobile sportsbooks from operating in Arizona, effectively neutralizing any tax benefits that could be realized.
They believed that offshore and local bookies would be the beneficiaries as the licensed books would not want to do business in a state with a tax rate much higher than 10%.
Senate Majority Leader Sonny Borrelli, a Republican representing the 30th District, was a bill sponsor and warned of an excessive tax burden for the retail and mobile books by saying, "Anything above 8%, now we're starting to make the bookie and the end of the bar, we're starting to make him a lot of money."
In 2021, when asked about states like New York implementing a 51% tax Borrelli said, "People back east, they put the tax up so high, you know they made the mafia billions of dollars because they, nobody's going to do it legally."
Despite the onerous tax rate in New York, the Empire State is one of the largest sports betting markets in the nation. And although those sportsbooks operating in that market have asked that the tax be lowered, no such measure is in the offing and none of the platform providers have expressed any intention of leaving because of it.
---