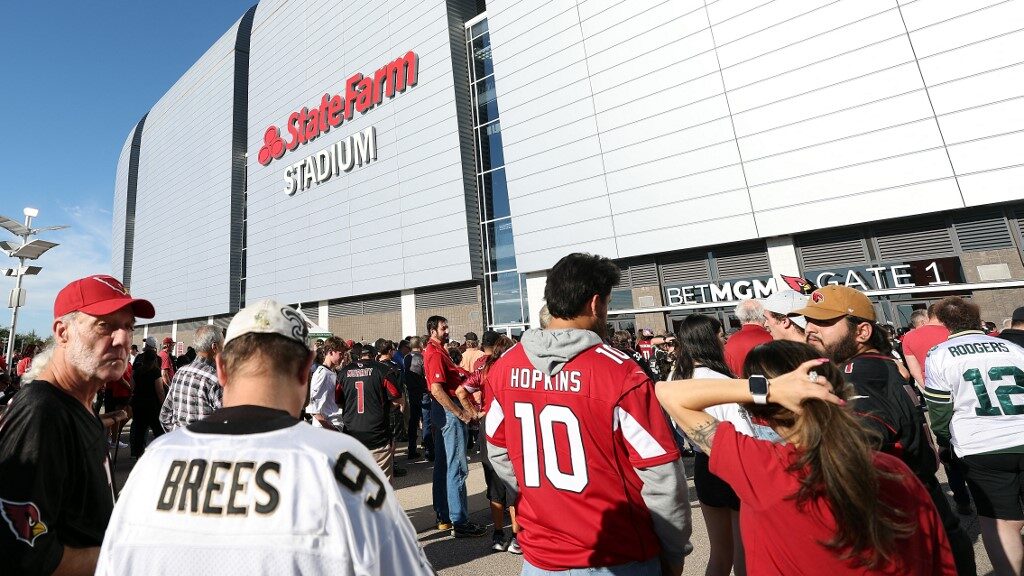 Arizona may not have online casinos, but they definitely appreciate betting on sports.
The $616.9 reached by Arizona sports betting added to the collective $10 billion wagered legally throughout the United States in November.
Sports Betting Big in the Desert
Sports betting is on the rise and the Grand Canyon State finished No. 6 in total handle for the month of November with over $616 million bet within its borders. Only New York, New Jersey, Illinois, Nevada, and Pennsylvania did bigger numbers.
Although it was just shy of the $618.6 million handle in October, it did mark the first time that over $600 million had been wagered in Arizona in consecutive months.
"It is exciting to see a second consecutive month of over $600 million wagered on sports by patrons within the state," said Ted Vogt, director of the Arizona Department of Gaming, in a statement. "This milestone highlights Arizona's strong sports betting market, which has already established itself as a top-ten market nationally."
The gross gaming revenue (GGR), before deductions for promotions, and losses for some operators, was $56 million which eclipsed the previous record of $55.2 million set in September. The state reaped over $3.9 million in taxes generated from the November to Remember, and in 15 months had hauled in $31.1 million.
March Madness Looming
Football is nearly over with only the Super Bowl remaining. And that means there will be a universal dip in sports betting after the NFL's biggest game on its grandest stage, held this year on February 12th, is over.
However, March Madness is just the shot in the arm the sports betting industry needs before Major League Baseball begins in April. And even when the Boys of Summer do return, the sportsbooks won't heat up again until the NFL arrives with a monumental thunder in September.
But the conference tournaments and the subsequent Big Dance create a bevy of sports betting activity. It seems like everyone is in an office pool and now that sports betting is legal in 36 states plus the District of Columbia, even Irv in Accounting can get down on a game without having to know a guy who knows a guy.
Last Time Was Great
Last year, March Madness propelled Arizona to its biggest betting month to date with a record that still stands, over $690.9 million wagered, which was a staggering 40 percent more than February 2022. It also rendered $18.5 million in gross gaming revenue which dwarfed the $6.8 million reported only the month before.
ADG Director, Ted Vogt, said via a press release at the time, "March was an exciting month for Arizona event wagering, with major sporting events like NCAA's March Madness helping set a single month event wagering handle record. I look forward to seeing how the industry continues to develop as we finish out the first year of legal event wagering in the coming months."
It's quite obvious that Vogt is pleased with the way legal sports betting has manifested in his state and this year's college basketball national tournament is anticipated to be as good, if not better, than last year.
---