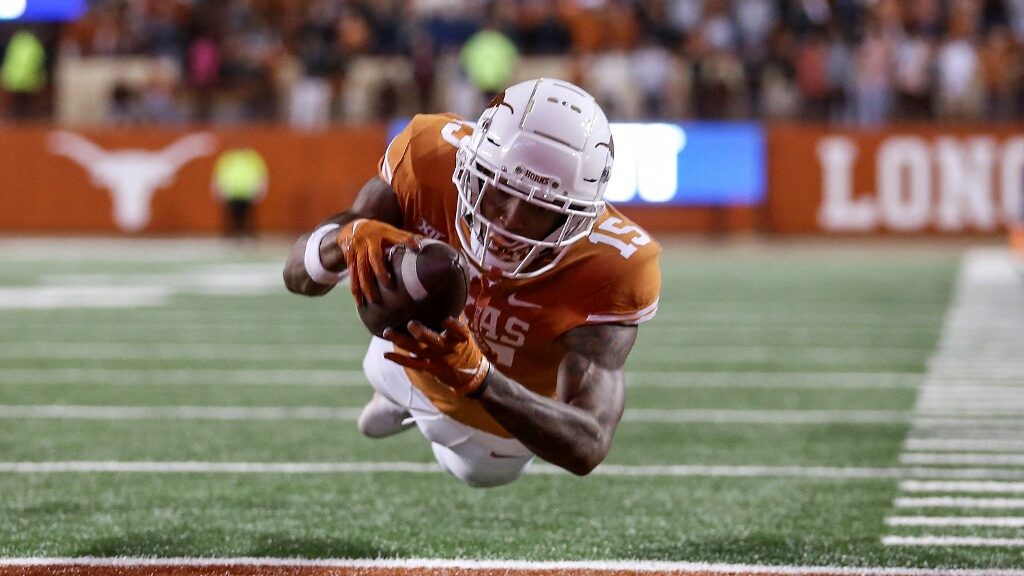 The world of college football is unique. With only 12 games in the regular season, one mistake can end your year. With players now transferring every offseason, we expect quick turnarounds. However, the dominant teams remain dominant, and we rarely have a team come out of nowhere to win it all.
This can lead to some disappointing seasons. High expectations are rarely met, and a few mistakes can cause a team to falter in November.
There were plenty of disappointing teams from last year's college football season. While Georgia and Alabama remained dominant, three of the five major conferences didn't have a team good enough to make the College Football Playoff.
With so many teams struggling last year, who can bounce back with a solid 2022 campaign? Here are some candidates that should improve this year. We'll include reasons why they struggled, reasons why they'll rebound, and NCAAF odds to win the title in 2022.
We'll start with a perennial contender that couldn't even make it to their conference championship game in 2021. All odds come from Bovada (visit our Bovada Review)
Clemson Tigers
NCAA Champion odds: +1200
Clemson fans were expecting another easy path to the College Football Playoff, but the losses on offense became too much for the Tigers to handle. DJ Uiagalelei showed promise when he filled in for Trevor Lawrence as a freshman, but he struggled as a passer in his first year as the team's starter.
Clemson had a solid defense, but the offense had a low ceiling. Uiagalelei had more interceptions than passing touchdowns, and the team averaged only 26.3 points per game.
Now, most teams would be happy with a 10-win season. However, this is a down year for a team that made the College Football Playoff every year since 2015. 2021 was a disappointment, but what about 2022?
The good news is that Clemson brought in another quarterback. Uiagalelei may fix his issues and become the starter, but there is at least competition heading into the fall. Also, Clemson has an easier schedule in 2022. If they fail to reach the College Football Playoff, you should be genuinely concerned about this team moving forward.
With talented defenders and a quarterback competition, this team should be on the rise.
USC Trojans
NCAA Champion odds: +2000
Expectations weren't as high for USC as they were for Clemson, but the Trojans still failed to live up to the hype. They had an answer at quarterback, but Slovis struggled to take over. Jaxson Dart played as well, but neither quarterback really moved the needle for the Trojans.
Four wins for this team was simply unacceptable. Missing a bowl game once again was what sent Clay Helton out the door.
However, things are looking up for the Trojans. Lincoln Riley is now in charge, and the Trojans have been active in the transfer portal. Caleb Williams is an underdog to win the Heisman Trophy, and the Pac-12 is ready for someone to take over.
Hopes should be high, but we still need to see this team play. If they manage to live up to the hype, the Trojans could make it to the College Football Playoff. The floor should be an 8-4 season with elite quarterback play. Either way, a rebound should be on the horizon for the USC Trojans in 2022.
Texas Longhorns
NCAA Champion odds: +5500
The Longhorns saw offensive struggles in Sarkisian's first year in charge, but he dominated in recruiting and the transfer portal. He landed multiple talented players from his former Alabama team, and Quinn Ewers should be one of the best quarterbacks in college football.
Ewers and Bijan Robinson will be the best tandem in the Big 12. With teams like Oklahoma on the decline, there is room for the Longhorns to take over the conference once again.
Texas has to play Alabama, but the rest of the schedule is kind. Texas should win the Big 12, and they have a chance to make the College Football Playoff if they go 12-1.