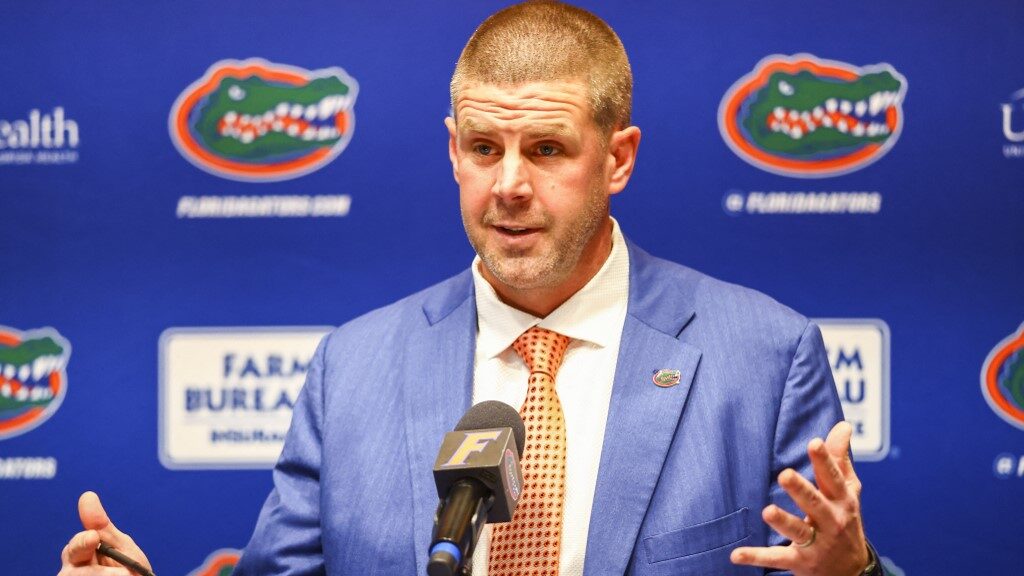 The college football season is on the horizon, and most teams have finalized the upcoming rosters. Teams are working on getting stronger in the summer, but the implementation of a game plan won't happen for a few months.
Despite the lull in the sport, there are plenty of bets for the upcoming year. The simplest one to make is with win totals. You can predict how many games a team will win and see how that correlates with a projection. Since every game matters in college football, this is an easy way to predict success.
There is value with some win totals, but some teams are dangerous. These are some college football teams that you should avoid this season from a win totals perspective. All odds come from BetOnline (visit our BetOnline Review), and we will explain why they are so dangerous.
---
Florida Gators
New Head Coach
This is an interesting win total. At first glance, picking Florida to win at least 8 games seems obvious. However, they have a new head coach. Dan Mullen is gone, and it will take some time to see what this new system looks like.
Missing Players
Florida has Anthony Richardson, but they are losing some key players from last year's team. The offensive line has questions, and the recruiting cycle has not been kind.
Tough Matchups
Also, the Gators have to play Georgia, Kentucky, and LSU. A win against Georgia would be miraculous, and the other two games will be a tossup at best.
The Gators are in the middle of the pack, and this is always dangerous when you're looking at win totals. They will likely be in a lot of close games, so a few plays will be the difference between a 6-6 season and an 8-4 season.
There are simply too many unknowns to feel confident in the Gators right now.
---
Ohio State Buckeyes
The Roster
The reasoning for this bet is very different. The Buckeyes are almost certainly going to be at least 11-1 this season. They have the best receiver in college football and one of the two best quarterbacks in football. They have depth on the defensive front, and the team is incredibly well-coached.
No Betting Value
However, there is no value because the odds are at Over 10.5 (-220). You can not bet a futures bet with -220 value. Even if it pays out, the return is not worth the time you invest in this pick. Money has time value, and this bet neglects that.
If you want to parlay this pick with a few others, you may find some value. Still, you can't bet on the Buckeyes by themselves. Even if you pick the Under, you are looking for them to be upset twice this season. You'll get your hopes up every Saturday.
This pick is not exciting, and it is not valuable by itself. If anything, bet on the moneyline for each game so you at least can return your money every week. And if you want another bet, you could look at if Stroud will win the Heisman or if the Buckeyes will win the national title.
---
Oklahoma Sooners
How Is the Team Right Now?
Right now, it's hard to know what to expect from Oklahoma. The Sooners have a solid quarterback, but they have a defensive head coach who has been a coordinator for what feels like forever.
Big 12 Expectations
The Big 12 is down this year, but that doesn't mean that Oklahoma will automatically dominate. Right now, there are too many unknowns.
Oklahoma is almost always in the hunt to win the Big 12, and they should remain in the hunt. The problem is that there is too much variance. Could Oklahoma win the Big 12 and compete for a spot in the College Football Playoff? Potentially. Could they be upset by a few teams and go 7-5? Potentially.
I wouldn't roll the dice either way for this team. Oklahoma has too many red flags for the Over but too high a ceiling for the Under.