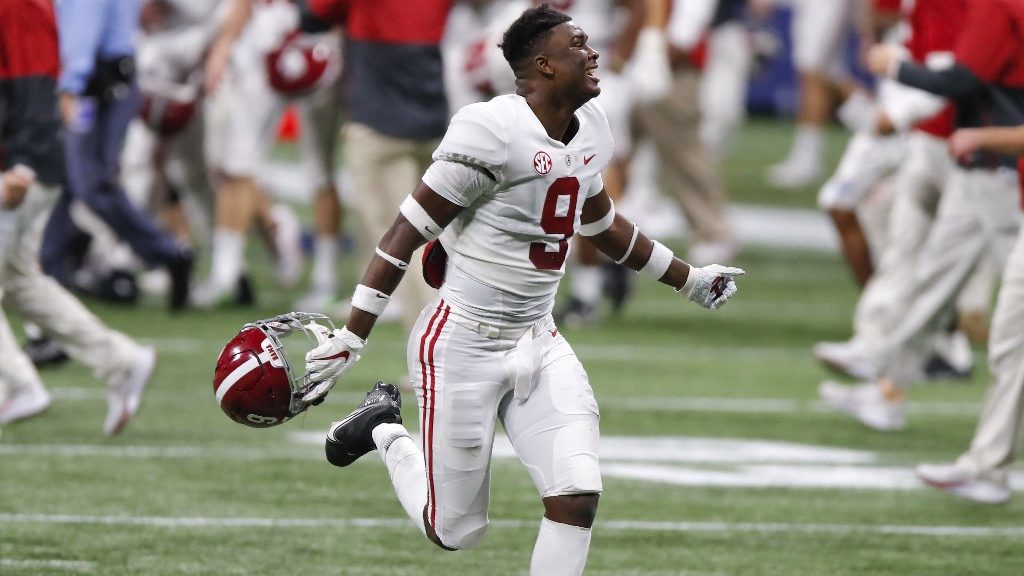 The Alabama Crimson Tide have continued to set records with their dominance under head coach Nick Saban. His 165-23 record is complimented by his seven national championships. He's also produced two first-round quarterbacks in back-to-back drafts, as well as helping Jalen Hurts eventually be taken in the second-round.
The chase for a Heisman Trophy will also be a storyline in Tuscaloosa since sophomore quarterback Bryce Young is regarded as a favorite for the award. College football saw a lot of star talent depart this last year, thus creating high expectations for the underclassman.
The Crimson Tide will surely be in the mix as they reload with a slew of high-end prospects with blazing speed and NFL size. It's incredible how they not only land the best recruits but also the best coaches. Saban hired former NFL head coaches Bill O'Brien and Doug Marrone to his offensive staff just this offseason.
His factory of success has trickled down to everyone who has anything to do with the team. Both of those coaches will get hired elsewhere as head coaches eventually, and most of the team's starters will get at least a camp invite to an NFL team's training camp. It's easy to pick this team to continue repeating as champions because they've mastered the formula to win.
The obvious wart on Alabama's resume is their lack of experience. The offense alone will feature as many as 10 freshmen getting significant playing time. Even more daunting is the fact Young may start his Alabama career throwing to and being blocked by that many youngsters.
Saban's largely been able to avoid such a daunting task throughout his career. But Young represents another mobile and highly gifted playmaker like Tua Tagovailoa. There's no justifiable way he could've landed the young star with a credible threat to take his job already on the roster.
Young will have more than enough firepower around him to succeed. He showed this in the Alabama spring game, completing 25-of-44 passes for 333 yards and a touchdown. Several well-placed passes were dropped but no one left the A-Game thinking Young disappointed.
Receivers John Metchie III, Javon Baker and Slade Bolden headline a deep group of young but hungry upcoming stars. Losing another two first-round picks to the NFL this year will sting but there's no reason to think this unit will at all hold Young back from producing as he needs in order to win the award.
The running back spot is in good hands again as Brian Robinson and an unproven but talented back will step up eventually. It's critical the run game explodes to help Young. It will, because Saban has never produced a poor rushing team with Alabama, but there's also not a clear pecking order yet.
As you can see, there's more uncertainty than ever at several positions. The offensive line is easily the biggest area of concern. Only one veteran returns to the group, making it likely the early part of the season has major issues. Freshmen Pierce Quick and JC Latham may be asked to start right away against quality foes.
Prediction
Young is a fantastic dual-threat but his decision-making and pre-snap processing will be put to the test. It's hard protecting a young passer in the conference, just ask Auburn and Bo Nix. Eventually a hiccup is more than likely to occur and the Heisman race can be lost in a moment.
He's still a valuable bet to make, though. The Tide will win most games even if Young does little, and staying relevant is half the battle for the award. I think it'll benefit him to see Alabama struggle a little more than usual due to their youth and tougher schedule.
Free College Football Pick: Young to win the Heisman +700 at BetOnline