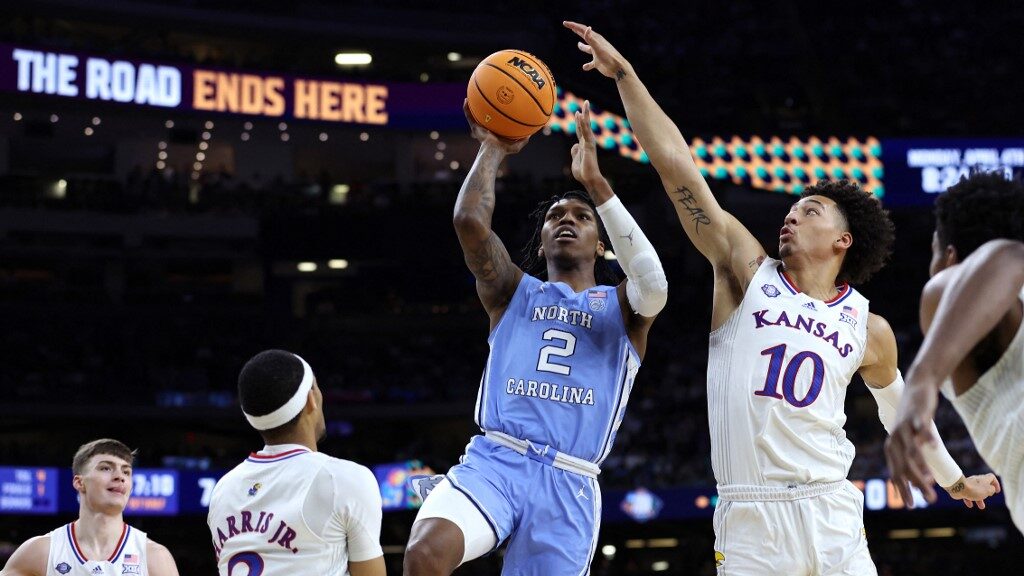 Last year, North Carolina defied the betting odds and made it to the National Championship game. In the first year without Roy Williams, Hubert Davis led the Tar Heels through a brutal NCAA Tournament draw and got within one win of a national title.
According to NCAA futures bets, UNC will be back with a vengeance this year. BetOnline (visit our BetOnline Review) has them at +750 to win the title, which is second in college basketball behind Gonzaga.
While this is encouraging for North Carolina basketball fans, is it a smart bet? Let's look at the squad and see where they line up next year.
UNC's Key Additions
UNC didn't have any five-star prospects in the 2022 cycle, but they still added quality talent and depth to the squad. Jalen Washington adds depth at center, and he will be a quality bench player for the team. Seth Trimble will be a good bench guard for the team, and his role will likely increase as the season progresses.
North Carolina also added Pete Nance as a transfer from Northwestern. Nance will probably start at either small forward or power forward for the squad, and his size will be useful as the team tries to replace Brady Manek.
North Carolina also likes to develop players internally. For example, expect Leaky Black to see more minutes this year. Black was a starter last year, but his role was limited due to the other talented players on the roster. With another year under his belt, expect Davis to trust him with more reps.
UNC's Returning Superstars
While all of this is exciting, the real reason why UNC is seen as a contender is the returning talent on the current roster. Caleb Love could be on an NBA roster right now, but he chose to come back for another year with the North Carolina Tar Heels. The same can be said about Armando Bacot. RJ Davis was a key contributor, and he returns as well.
North Carolina had four players average double-digit scoring last year, and three of them come back. Not only were these players great in the regular season, but they were leaders during North Carolina's tournament run.
Having this much talent coming back is rare in college basketball. Most stars head to the pros as soon as possible, and players rarely stick around to develop when they can instead transfer for a larger role with a smaller school. This speaks to Davis's ability to develop talent and build trust with star players.
Should UNC Be Ranked So Highly?
When you put all of this together, you see why North Carolina is one of the favorites next year. They are a proven team with returning talent, and they won't rely on new faces or young recruits. Instead, they can run it back with almost all of their stars from last year.
North Carolina deserves to be ranked above almost every team. They have more proven talent on the roster, and they don't need to ask for much from new players. You know what you're getting with them, and that is more than most teams can currently say.
Other squads may have higher ceilings with flashy recruits, but North Carolina will be a solid team all season. The last time they lost a title game, they won the title the following year. With this much skill coming back with a proven coach, don't be shocked if they do that again this offseason.