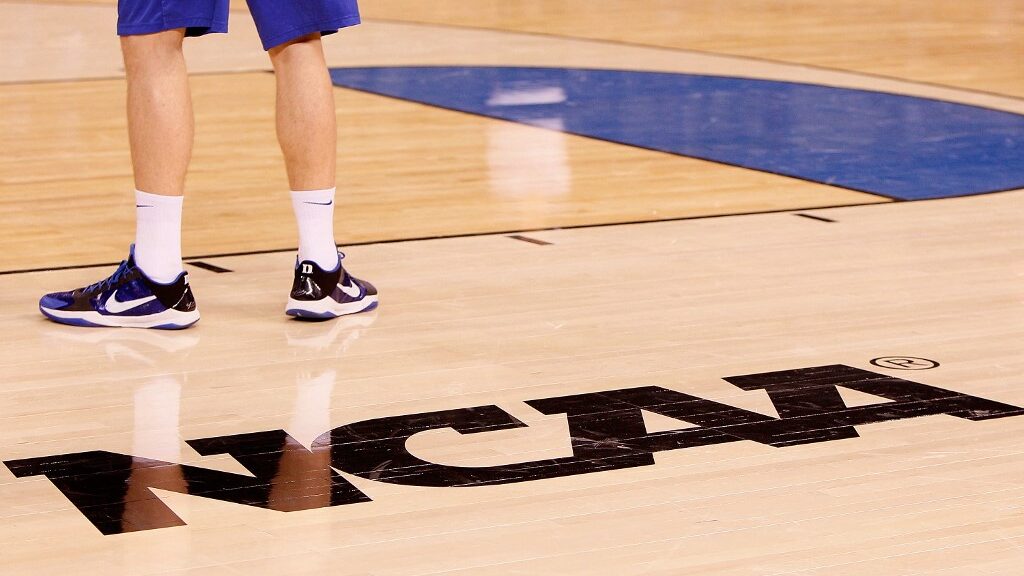 In college basketball, recruiting matters more than almost anything. With the best players leaving after only one season, you usually can't develop enough talent to win a title. You need at least one or two superstars to join the squad to be competitive.
We've seen schools like Duke, Kentucky and North Carolina take over recruiting in recent years, but things are about to change. Two of those three teams have replaced elite head coaches recently, and NIL will change the balance of power for all basketball schools.
We can expect things to change over the next few years as teams develop NIL programs, but what are the top recruiting classes for the 2023 cycle? Here are some of the best teams as of right now.
Duke Blue Devils
Duke already has one of the best recruiting classes of all time, and they can still add talent to it. The Blue Devils have four five-star recruits, including two of the top 10 prospects.
Mgbako and Stewart
Mackenzie Mgbako will be an absolute playmaker on the wing, and he will be in contention for the top overall pick of the 2024 NBA Draft.
His running mate will be Sean Stewart, another electric wing player.
Both of these athletes can work in the post or outside, so they provide versatility to the Duke offense.
Foster and McCain
Caleb Foster and Jared McCain will run the backcourt, giving Duke four players who can compete to make the starting lineup.
The potential is wild for this group of stars, so don't be surprised if Duke is the favorite to win the NCAA Championship in 2024.
This class won't compete with the trio of RJ Barrett, Zion Williamson, and Cam Reddish, but they will still be the best class of the next cycle.
---
Kentucky Wildcats
Don't count out the Wildcats in any recruiting battle. Despite failing to win a title since Anthony Davis entered the draft, Kentucky remains one of the best recruiting schools in college basketball history.
They've already landed two of the top six players in the country, and they remain in the hunt for other five-star players.
Wagner and Bradshaw
DJ Wagner is the best player in the country, and he is likely going to play for either the Wildcats or Louisville. Aaron Bradshaw has yet to officially commit, but he will likely join the Wildcats when everything is settled.
This type of depth is going to be what makes a difference for Kentucky. The only question is whether they can turn it into a title. The Wildcats have been one of the biggest disappointments in recent years, but they continue to crank out elite recruiting classes. Will that keep up as other teams invest in NIL partnerships and win more titles?
Kentucky's pockets will remain deep, but how will they compete when other schools bring money to the table?
---
Oregon Ducks
Now, Oregon only has one committed recruit at this time. Right now, they don't have a top-25 class. However, I expect them to be in contention by the end of the recruiting cycle for a variety of reasons.
Cook and Evans
Expect five-star Mookie Cook to join the squad soon. Also, Kwame Evans Jr. will likely choose between Oregon and Arizona.
They might get one or two other recruits to join the class by the time everything wraps up, so don't be surprised if the Ducks have high hopes by this time next year.
Oregon's Appeal
Why is Oregon suddenly in contention for five-star players? NIL money will help Oregon in basketball more than any other sport. With Nike connections to the school and area, players can make a lot of money if they go to Eugene.
Also, those connections will help when players go pro. Nike could turn Oregon into a professional pipeline over time, and this class would be the first step to doing so.
It's hard to see how this will all impact college basketball over the next few years, but look at betting on these three teams as soon as NCAAB odds and futures roll around.