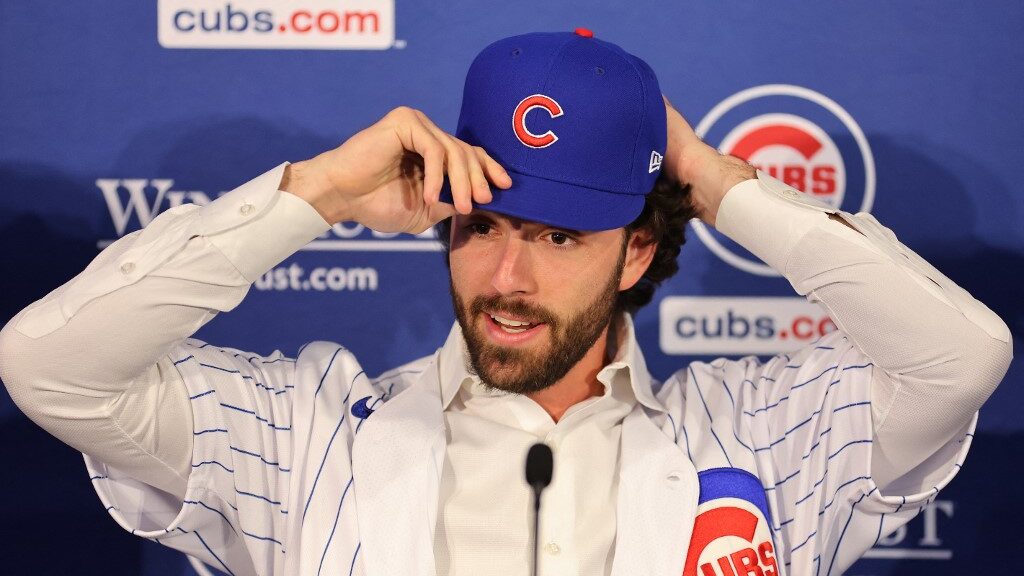 The MLB has been in an absolute frenzy since free agency opened up. Some of the best owners in the league are spending, while other owners don't know how to adjust.
But some of the high-level spendings could bite any team in the butt, knowing these teams have money committed for a whole decade to a player or two.
Here's a look at the best free agent signings in the MLB as of December 28.
---
Aaron Judge – Yankees – 9 Years/$360 Million
Aaron Judge hit .311 with 62 home runs and 131 RBIs last season. He led the league in OPS and was the AL's MVP.
Judge bet on himself and was paid. The Yankees had to do whatever it took to resign a player like Judge. He was the franchise. He led the team when the rest of the club slumped.
The Yankees have always been known to be big spenders. If they let Judge walk away and didn't pay him the market value, the Yankees would've been laughed at. The franchise would've been in shambles.
But New York did the right thing. They asked if Judge wanted to be a Yankee. When he said yes, they upped the ante and offered him enough money to get him to stay.
Now Judge will be the captain of the Yankees and will forever wear pinstripes.
---
Justin Verlander – Mets – 2 Years/$86.6 Million
Once the Mets lost Jacob deGrom, New York needed to fill his shoes with someone who had done even more than him in his career.
Justin Verlander is that guy. He's won multiple Cy Youngs and is coming off one last season with the Astros. The Mets want to win a World Series.
Verlander was just a part of one last year. While his playoff performances aren't always terrific, it wasn't like Jacob deGrom dominated in the playoffs last year, either.
Verlander will anchor a rotation with Max Scherzer and Kodai Senga. New York spent a ton of money this off-season, but adding Verlander was an absolute must once deGrom departed.
---
Xander Bogaerts – Padres – 11 Years/$280 Million
The Padres are over Fernando Tatis. The guy couldn't stay healthy and got into trouble, doing childish things.
So the Padres wasted no time and added Xander Bogaerts to play shortstop. He's a guy who can bat over .300 any year. His offense was a bit lackluster last season, with only 15 home runs.
But the big thing here is that he's got a track record of staying healthy. He also had the highest WAR that he ever had last season, thanks to quality offense and defense.
Xander will play shortstop and add a ton of value to an already terrific offense. Once Fernando Tatis comes back, he'll play the outfield. Or the Padres will trade him for assets. Either way, the Padres are sitting comfortably with this decision to bring in Bogaerts.
---
Jose Abreu – Astros – 3 Years/$58.5 Million
The Astros needed a reliable first baseman who could also be a DH as a right-handed bat, and Abreu was the perfect fit. He batted .304 last season with 15 home runs and 75 RBIs. And we know that his power will increase with the Astros.
He'll also have more chances at earning RBIs knowing that the Astros have so many better players that would hit in front of him. Abreu won the AL MVP not too long ago and he's had at least 30 home runs in five seasons and could end up doing that again with enough playing time.
The Astros continue to lose players and add more impactful players. It's pretty incredible. This is just another instance.
---
Dansby Swanson – Cubs – 7 Years/$177 Million
Some baseball analysts are calling this an overpay. I don't see that. Swanson gets to live in the same spot where his wife plays soccer in.
He's also a true leader and a great clubhouse guy who is just hitting his prime. He hit 25 home runs and 96 RBIs last season with an average of .277. He's been clutch in the postseason, and he's super loyal.
Swanson won't get the Cubs into the playoffs immediately, but he's absolutely someone you want to build your team around. Swanson is only 28 years old and had a WAR of 5.7, which was just as good as Xander Bogaerts this season.
His average can sometimes be hot and cold, but after two straight seasons with at least 25 home runs, it's clear he's finally figured out big-league hitting. I don't see regression out of Swanson. I see a competitor who continues to improve.
I loved this addition for the Cubs. He'll be on a playoff roster with the Cubs in a couple of years. Believe that.