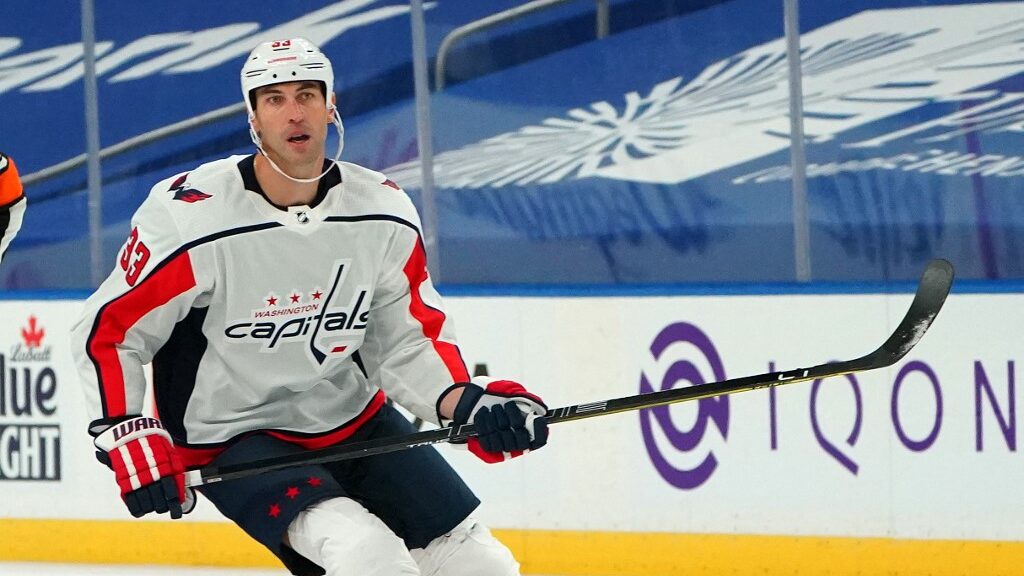 Those who enjoy betting on the NHL understand that there are wrinkles in the game found in no other. This means that to be successful over the long grind of the NHL season, there are a few golden rules that need to be followed. We discuss them below.
Ignoring Goalies
Goalies in hockey are akin to pitchers in baseball…they're important! Don't ever bet a game without knowing which goalies are starting. Just because a starter might also be a workhorse and appears in virtually every game his team plays, it's not a good idea to assume he will always be in the net regardless of how often he starts.
Join Now: $1,000 BMR 12-Week All Sports Challenge
Goalie matchups are one of the most critical pieces of information you can have so make sure you research how each goalie has fared against the opponent this season. Another vital statistic is each goalie's save percentage over his last 10 games. Just like the teams they play for, goalies can get hot and they can go cold so evaluate if either goalie is on a heater or a cooler.
You will find Bookmakers Review has an excellent set of tools to assist in handicapping your NHL picks so make sure to check them out.
Failing to Scour Injury Reports
Injuries are a part of life in sports but it's not only the superstars who get injured. The backups also go down and although their injuries are seemingly unimportant to the overall picture, that is not always the case.
You must understand that every player has a role and just because he might be a center or a winger doesn't mean he is necessarily asked to score goals. Every great team has a checking line whose primary responsibility is to shut down the opponents' top scoring line.
If a piece of that puzzle is missing, it can mean the other team has a noticeable advantage that all but the sharpest of NHL bettors will not realize.
Injuries are a huge component of knowing which teams to bet on and which to avoid so make sure that you do your homework and look for late scratches so that you can make a more informed decision.
Ignoring Schedules
The NHL season is 82 games long and it takes a toll on players. But what many fans don't realize is how travel can compromise an athlete. Sitting in a plane for hours is a drag and if you've ever done so then you know how you feel when you depart, waiting for your luggage, and dreaming of checking into your hotel room to take a hot shower and a nap.
Get Involved: BMR Community
Professional athletes feel the same way only they are often required to get off the plane, check into the hotel, and then suit up and skate while the jet lag is still entrenched.
Teams that have been on the road or are playing the second leg of back-to-back games are often compromised to one degree or another. Speaking of second legs of back-to-back games you must also be aware that the backup goalie will almost always be getting the start, assuming, of course, the starter played the previous night.
You should see a big red flag when contemplating betting on a team in this scenario and, conversely, it could be a great spot to fade (bet against) that team.
Using Only One Sportsbook
Only rookies use one sportsbook to get their lines. It is absolutely insane to have only one book at your disposal because you are held hostage to whatever lines they are dealing. When you go shopping for a car, do you check out the prices at all the dealers or just whistle your way inside the closest one and pay sticker?
It's the same thing when you use only one sportsbook. Why bet the Bruins +120 when you could have had them at +130 somewhere else? It's an easy advantage to exploit and all you have to do is register, fund your account, get your signup bonus, and now you're in business.
It's easy, it's effective, and it's exactly what professional sports bettors do because laying more than you should when you're on the favorite or getting less than you should when you're on the underdog is an outrageous blunder that is easily fixed.
So, make sure to do your homework, get the best line, and limit the number of wagers you make on a given night. Winnow those bets down to only your best bets, make them count, and you'll be a more successful NHL bettor in no time!