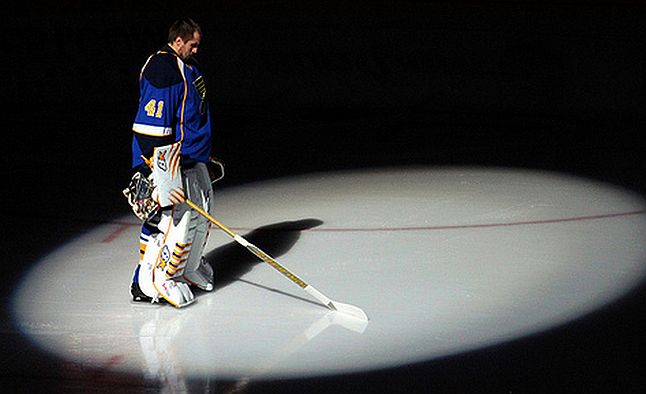 Player props markets have become very big in all sports in recent years, and that has spilled over to hockey and the NHL. There are a whole range of props you can bet in the NHL, from player goals to total player points, total shots over or under, how many saves the goaltender will make, they even offer a prop on player assists. In this piece we are going to give you some hints and tips on how to bet these props.
Betting on props can be a fun way to enjoy the game if you don't want any action on the side or total, but you can also make some solid money betting NHL player props, but believe me it is a grind, I've been there and wore that badge. Don't get me wrong there is money to be made, but it takes hours of research each day and profits are small margins due to the variance in hockey. Fair warning. I do however still bet player props for fun. With that being said let's get into the best props to bet on and some angles to look for when betting these props.
Where to Bet NHL Player Props
Bovada is usually your best option if you are in America. In Canada, Sports Interaction seems to have a whole host of player props, elsewhere you can check the best online sportsbooks.
Anytime Goalscorer
Pretty straightforward here as we are looking to take a prop bet on a player to score anytime in the game. Just make sure to read your bookmakers FAQ as some only count this bet inside regulation, whilst others allow overtime goals. This is the sharpest market out their in terms of NHL player props and the oddsmakers are usually bang on with these odds. They also never factor in cold streak but do factor in hot streaks which is annoying. For example Austin Matthews to score on any given night is roughly -110, obviously he could be slightly better or worse depending on strength of opponent. However if he is going through a hot streak, say eight goals in five games, the books will price him up at -125. Unfortunately if he goes five games without a goal, he will still be -110, maybe +100 max. The best approach I found when betting anytime goalscorer's was betting guys who usually put up 30+ goals a season that are on a cold streak, and I just bet them every game until they finally scored, doubling my stake each night in a martingale system. You can also bet on players to score first or last, which is usually quite high odds, again using Matthews as an example he could be +350/+400 to score first.
Total Player Points
This is another sharp market, but there can be solid money to be made betting on it. This is a great market to bet as your covered for both a goal and an assist. The best approach I found over the years has been two things, bet defensemen or 2nd/3rd line players who you think might be on for a good night depending on who they are playing, these guys are usually good odds to get some points. A lot of the times you can get over 0.5 points at around -110, or alternatively over 1.5 points could be +180. Betting big name players such as Conor McDavid or Nikita Kucherov etc is a bad approach as they usually come in around -115 to score over 1.5 total points. If I ever took these big players on the points market, I usually took the over 2.5 line if I was expecting a big performance from them.
Total Player Shots
This was by far my favorite market as their was solid stats that could be checked each day and worked on. Of course there is stats for players points and goals, but they don't tell the whole story as a player could get lucky with a goal or score any empty netter etc. With player shots your getting to the nitty gritty of it and this was by far my most profitable player props market. With this market you can check on average how many shots a players takes per game. I usually liked to wait until a player was on a cold streak, such as Mika Zibanejad who might be averaging 2.9 shots per game and in his last three games only manged 2,0,1 total shots. You know Zibanejad is going to put up 3 or more sooner or later. There are many ways to approach this market, use your own intuition, maybe you think a defenceman will get a few shots based on the way a certain team plays and his line could be set at +120 for over 1.5 shots. It's definitely one of the more enjoyable prop markets to bet as its easier for players to get shots off than goals or assists.
Goaltender Saves
Another of my favorite player props market is how many saves the goaltender will make during a particular game. This one is pretty straight forward, the bookmakers set a line, usually around 26.5 and you choose whether or not the goaltender will save more or less than that amount of shots. This is another great bet with lots of statistical data as you will be able to see how many he saved in his previous games etc. The best approach to this market is betting on a goaltender who is expected to be bombarded with shots from the opposition. Although the bookmakers will think the same and the line might be moved to over/under 30.5 for example. You don't want to bet overs when their are two of the best teams coming head to head. Its usually best to bet unders when its expected to be a tight game with not many shots or when you feel one team will totally dominant and their goaltender won't be busy that night