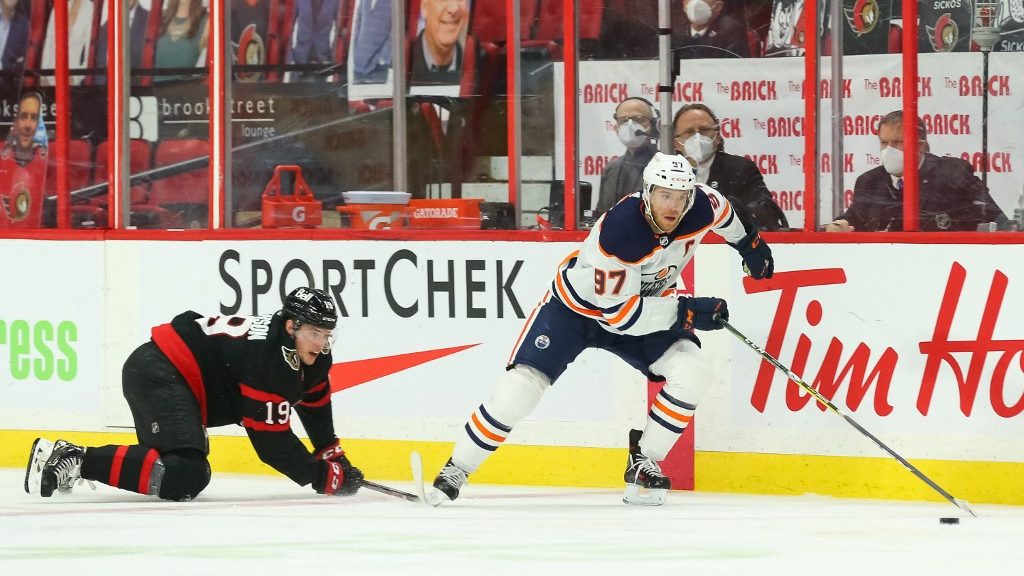 Like all sports these days, the stats that betters use to beat the books become more advanced to try and get as big an edge as possible. Just like soccer has adapted the expected goals stats or xG as its known, the NHL has had its share of advanced stats and we are going to delve into them right now.
While there are a ton of NHL stats to check out to make your picks, many of those are also used by the bookmakers and its very hard to find an edge, with these advanced stats we are going to discuss today, the bookmakers do not use these to create their lines and its possible to gain an edge. Before we get going, please note: Advanced stats are not very effective at predicting game to game results. They are more effective on predicting long term outcomes.
Corsi and Fenwick Stats
The most popular advanced stat is the Corsi stat, it essentially means shots attempted on a 5v5 situation. A puck on goal is considered a Corsi for, whilst a shot on goal against is considered Corsi against. Even if the shot misses the net, it's still counted towards the stat. The Corsi stat can be used for both teams and players but is most effective when used for teams. A similar stat that people tend to use is called the "Fenwick" its basically the Corsi stat system but discounts the blocked shots. Both stats will help identify a team's ability to take shots on goal.
Zone Stats
The zone stat is similar to the Corsi and Fenwick in terms of measuring a teams strength in offence. It is measured based on a teams ability to keep the puck in their oppositions zone. The two stats symbols you should see regarding this particular stat is OZS% (offensive zone percentage) and DZS% (defensive zone percentage). Generally teams with a high OZS% will have a better chance of scoring as their will be closer to their opponents net, of course this stat does need to be complimented with some other offensive stats. For example, the Philadelphia Flyers in 2021 have the 5th highest OZS%, yet they rank 17th in total goals scored this season. The point behind a high OZS% doesn't automatically lead to goals.
High Danger Scoring Chances Stats
This one is literally as it says in the title, the amount of high danger scoring chances a team creates or gives up per game. Whilst a team might have 50 shots in a game, the majority of these could come from the blue line.
Goals Saved Above Average Stats
Although there are many stats out their regarding goaltenders, such as wins and losses, Goals against on average, save% etc. A much better and more efficient stat to use is goals saved above average. Wins and losses, is mainly down to the team and not a true reflection of a goaltenders skill, goals against on average and save% are important stats but again, if a goaltender has a bad team in front of him or a weak defence, his stats are going to reflect that even if they are not his "true" stats.
It's a simple straightforward stat that compares how many goals or saves a goaltender has allowed compared to the league average. This should do a much better job of weeding out a goaltenders true performance over the course of a season, regardless of the team in front of him on the ice.
Expected Goals Stat
Just like in soccer, xG is how many goals a team is expected to have scored based on a number of factors such as shots on goal, high danger chances, Corsi etc. In a simple format we can see that the Golden Knights at the time of writing in the 2021 season has an xG rating of 53%, yet their actual xG is 58%, this means they are performing well above average in expected goals. Similarly, the NJ Devils have scored on the xG rating 45%, but their xG stats is sitting at 50% which means they are currently underperforming.
Case Study
A perfect example as to why these stats should be used long-term is seen here in a matchup between the Colorado Avalanche and the St Louis Blues. The Blues won the game 4-1 yet they only accumulated 7 high danger opportunities compared to Colorado's 15. Colorado had a Corsi rating of 70 compared to St Louis 30 and Colorado's expected goals was 3.36 compared to the Blues 1.45. What this tells me is that over the course of a season the Avalanche will likely come out as winners in the majority of the head2heads. At the time of writing the Avalanche lead the league in xG and Corsi %, whilst the Blues aren't ranked inside the top 10 in either stats. The Blues should be able to win every now and again but over a seven-game series the stats are heavily on the Avalanches side.