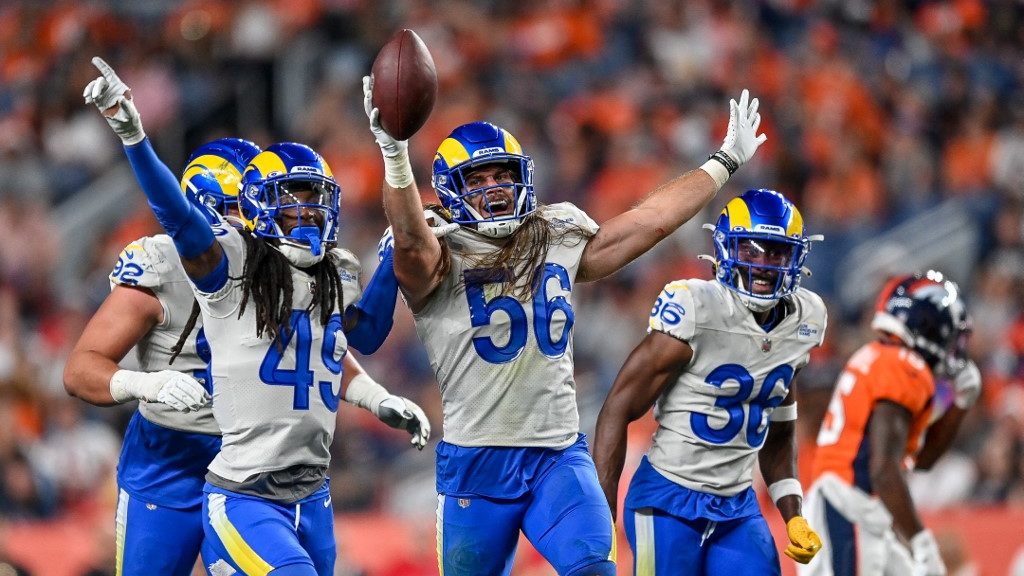 The NFL season is ready to kick and with the new season comes all of the handicappers, prognosticators, and pundits who are more than willing to share their opinions. But some of the most telling information can come in the form of line moves so let's talk about that and how we can improve upon our ATS win rate in our NFL picks!
The Steam
When the NFL odds are released for the following week, the books expect a nibble here and a small bite there at the numbers. It's how they get adjusted and much of that early action can simply be chalked up to a line being a bit off the mark in the eyes of those trying to exploit what they perceive as a relatively weak number.
However, what we should understand is that the bettors getting down early are not your average recreational bettors. Joe Q. Public normally waits until game day to get his action in, and sometimes right up until kickoff, because he can't quite figure out which sides and totals he wants to bet. So, what does he do? He manufactures opinions and routinely gets slaughtered.
But the early action is not necessarily the sharp, wise guy action that we know as "the steam". As previously stated, it is usually solid cappers who believe the line might be askew and are betting what they believe to be a favorable number. Quite frankly, there is just not enough information available on a Monday or Tuesday morning to attract the razor-sharp play that moves the numbers a point or more as the weekend approaches.
Once the injury reports are released and the level of fitness of the starters is known (Pro Tip: Players can dress and even start, yet still not be 100 percent on game day, which will affect their performance. Remember, not all injured players wind up sitting) then we start to see the lines movin' and groovin'.
But the question is, do we want to be steam chasers and take bad numbers once it becomes clear there is some wise guy action afloat? Well, it's not exactly a recipe for success because the sharps moving these numbers are getting the best numbers, yet, are far from guaranteed to win the bet. That success rate drops dramatically when bad numbers are being taken. Getting the best numbers is important if you want to survive the six-month campaign that comprises an entire NFL season.
What to Do When Lines Move?
If the line on the home favorite moves a bit, then you can usually chalk that up to the public doing what they do best – betting the big home favorite. Heck, they'll even send it in on a big road favorite because that's what they do – betting heavy favorites and betting over the posted total. Do you know why the great unwashed masses like betting over? Because the game is more fun to watch when they're rooting for scoring.
That's the difference between wanting a hobby and making a paycheck. If you're in it to win it then do your homework and bet only those games where you feel you have an advantage. More action favors the bookies so limit your plays.
If the line moves heavily on an underdog, chances are the sharps are behind it. But it could also be a false move where they bet just enough to scare the books into making a big jump on a line, only to return to bet the other side at a better number for even more money than they bet initially on the underdog. They have also created a middle for themselves in the process but that's a topic for another day.
Choose Your Books Wisely
Make your bets predicated on what you are seeing and hearing. Betting forums can be a good place to pick up information as long you know the contenders from the pretenders. But getting the best line is imperative if you want to make money over the long haul of the NFL season.
Remember, use only A and A+ rated sportsbooks if you want a guarantee that you will get paid when you ask for a withdrawal. The industry is rife with bogus, scammy, books that are very good at taking your money but have no intention of releasing it when asked.
Make sure to have multiple outs so that you can choose the best line available. If you have only one book, you are at their mercy so make sure to have at least two, preferably more, accounts at different sportsbooks so you get optimal lines that can be the difference between covering and losing.