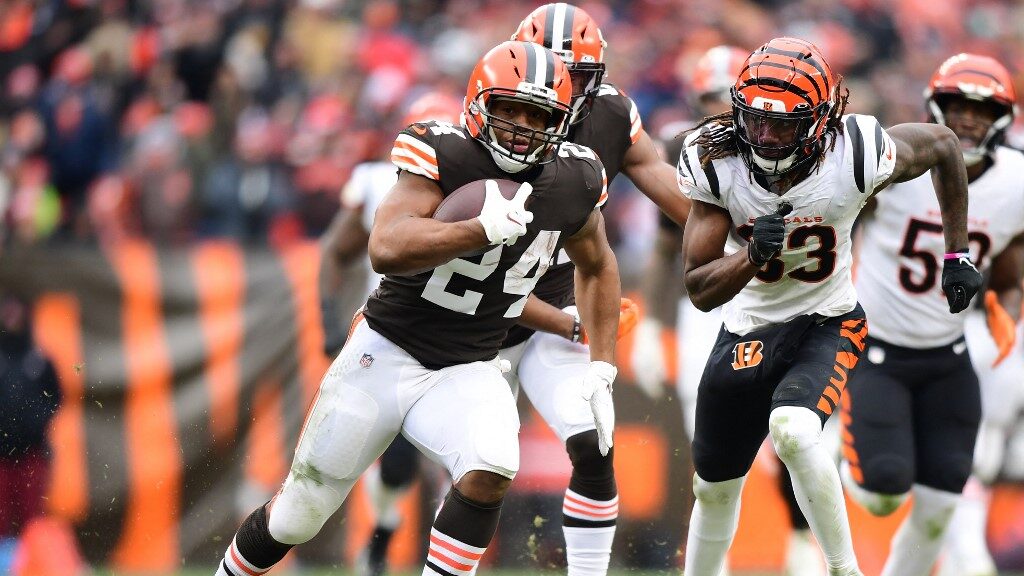 One aspect of betting on the NFL is understanding the role key numbers play not only for football bettors but for the oddsmakers also.
When oddsmakers set lines, once they have determined the strengths and weaknesses of two teams playing each other, they will include the public perception aspect and set the line in conjunction if their numbers fall around particular football numbers.
This is all part of the art of handicapping and the art of betting.
What Are the Key Football Numbers for Betting Against the Spread?
The most common outcomes for NFL games are in order: 3, 7, 6 and 10, which makes this group the key numbers.
Sharp football bettors understand their importance and keep a close eye on the developments of these figures. Here is an example of what we mean.
Cleveland Browns +3 (-110 odds)
Pittsburgh Steelers -3 (-110 odds)
This would tell us the linemakers see the game as evenly matched and Pittsburgh has the edge because they are the home team. What sharp bettors are seeking is an edge.
If the sportsbooks are taking more action on the Pittsburgh Steelers but don't, at least initially, want to come off the three points, they will add "juice" to the Steelers, leaving the point spread the same, not the NFL odds. It would look like this.
Cleveland Browns +3 (+100)
Pittsburgh Steelers -3 (-120)
What this means is previously you would have to bet $110 to have a profit of $100. With the adjustment, it will cost you $120 to back Pittsburgh to get the same return on investment of $100.
However, if you like Cleveland, before you had to put out $110 to win your wager, with the adjustment it would cost you $100 to have a profit of $100, that is value betting.
Taking Advantage of Key Numbers
The reason they are called – key numbers – is they have greater implications. First and foremost all football numbers are not created equal.
A 2, 5, or 8 are not the same as a 3 or 7 in particular. If the best sportsbooks move the line on Cleveland from +3 to +3.5, they can expect a fair chunk of money on the Browns at +3.5, with underdog bettors after what could turn out to be a half-point advantage.
Conversely, those that want to support Pittsburgh would welcome the line to crumble from -3 to -2.5, knowing they might have the half-point at this point.
When changing a 2, 5 or 8 a half point either way in a plus/minus situation, though that could matter as a game plays out, you wouldn't know that going in and they are not as critical.
Know This About Key Football Numbers
Just because you are on the right side of a key number, doesn't guarantee more success. There are younger football bettors who feel this is overrated in today's market since that is well below 50 percent of the outcomes for the season.
Nonetheless, it is wise to be on the right side of the numbers than to unnecessarily be on the wrong side and lose money.
Key Numbers for Betting Totals in the NFL
Because totals have more variables that a score can land on, there are more key numbers that carry less overall weight. Here is a list to know and they are in order again.
41, 43, 37, 44, 51, 33, 47
Going back to our Browns/Steelers example, the line would look this way.
Cleveland vs. Pittsburgh Over/Under 41
Whether you have a trusted source for a predictive outcome or make your own lines for NFL totals, you want the best value. Whatever you use to determine a final score and you would come up with a 39.3 or 43.4 in this scenario, that would clue you on what might be the correct way to wager on a total.
Key Numbers and Football Teaser Bets
Teaser bets have increased tremendously in the last several years. One common misconception is if you take the standard number of six points, where you can add or subtract six on your team of choice.
Let's say Pittsburgh is an 8.5-point favorite over Cincinnati. The bettor is confident the Steelers will win by a touchdown, but is less confident at -8.5. Using this for the front half of a teaser bet, Pitt can be lowered from -8.5 to -2.5, passing through the key numbers of 7, 6 and 3.
To complete your two-team teaser, you can do the same thing going the other way.
Miami is a +2.5 point home underdog to New England. In this spot, one can add value by having the Dolphins blow past 3, 6 and 7 to +8.5, which is a good match for your two-team teaser.