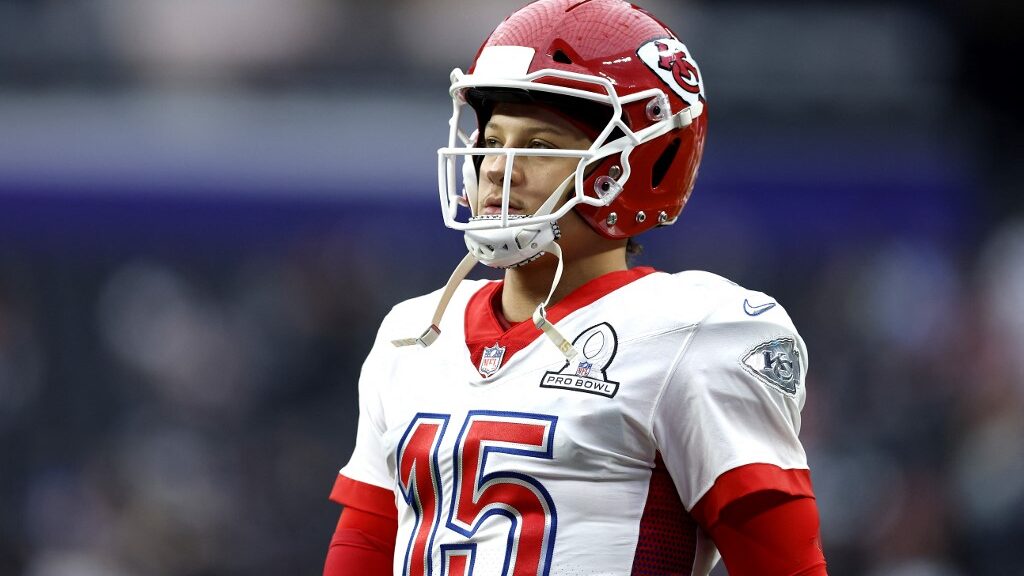 With the expansion of legalized betting in the U.S., sports betting is exploding. All sports across the gamut are seeing significant growth in one area in particular and that proposition or prop bets.
Speculation runs rampant as to why and we have a theory, not necessarily fact-based, but more observational.
With all the gambling platforms on television or on video, you may have noticed the biggest ones that brought in reported "experts" who are 50 percent or less trying to make game selections on sides or totals.
The easiest way to lose an audience is being incorrect repeatedly, but with so many players, teams, or game props to choose from, somebody in the research department or doing the work themselves could find a particular edge that at least improved them to 50% or higher.
With this area wide open and those who played fantasy football for years having at least working knowledge of what to look for, props betting has increased at sportsbooks around the world.
Let's delve into the basics and provide insight on how best to make wagers on NFL player props.
Betting Player Props and Point Spreads Are Similar
If Kansas City was playing New York Jets and the Chiefs were home with a superior team, the point spread would appear this way.
N.Y. Jets +10 (-110)
Kansas City -10 (-110)
In this scenario, you could take points with the Jets or give the points with the Chiefs and you would wager $11 and if correct, you would collect a profit of $10.
For a player prop bet, if Kansas City had a hot shot quarterback who was a skilled passer who had a great group of pass-catchers and they were facing a porous New York secondary, this is what a prop wager could be appear like.
K.C. Quarterback Over 280.5 Yards Passing (-110)
K.C. Quarterback Under 280.5 Yards Passing (-110)
As you can see, the premise is exactly the same, with you determining what side you want to choose.
Do Books Decide What Is the Correct Number?
Because the vast majority of oddsmakers setting NFL odds are on sides and totals since that is where the money is and what bettors prefer to play.
For props, early in the season, linemakers will set numbers on past history and how players performed against that week's opponent.
This is, generally speaking, something readily available for anyone to find if they are willing to do the research.
Players Props Further Into a Season
Once you get further into a season, they will use the current year form and blend in home/road performance along with understanding the strengths and weaknesses of given opponents.
Again, this is intel anyone can find if they are willing to put in the effort and seek to understand where lines are off and can be exploited.
What Are Areas to Concentrate On?
Like anything in life, if you want to be a success at something, it's best to have a focus and develop that skill.
If your interests in following the NFL have to go with quarterbacks, that's the place to start.
Follow everything you can about a QB and find matching props related to passing yards, rushing yards, number of touchdowns, or interceptions, all of which are often weekly props listed.
If you were a running back or receiver in high school or college and that's where your real interests are, hone in on those specific categories and start your development and research there.
Start in Area You Are Interested
As a relative beginner or newbie in this area, you should start with something you are curious about.
The wisest thing you can do is put in the work first before betting. Nothing will discourage a person faster than losing.
If you start with basic stats first and are not finding much success, read more or watch videos that can further help you improve your methods or have you add an element that could benefit you.
Too much info can paralyze your thinking, but not finding the right data can cost you.
Understand Why You Want to Do This
For most bettors, prop betting is another form of enjoyment for watching NFL games. It gives you a rooting interest "with something on the line". Make sure not to overdo it and bet money you cannot afford to lose.
Set a weekly budget, know your limits on money and effort you are putting in trying to win, and make certain to have fun!