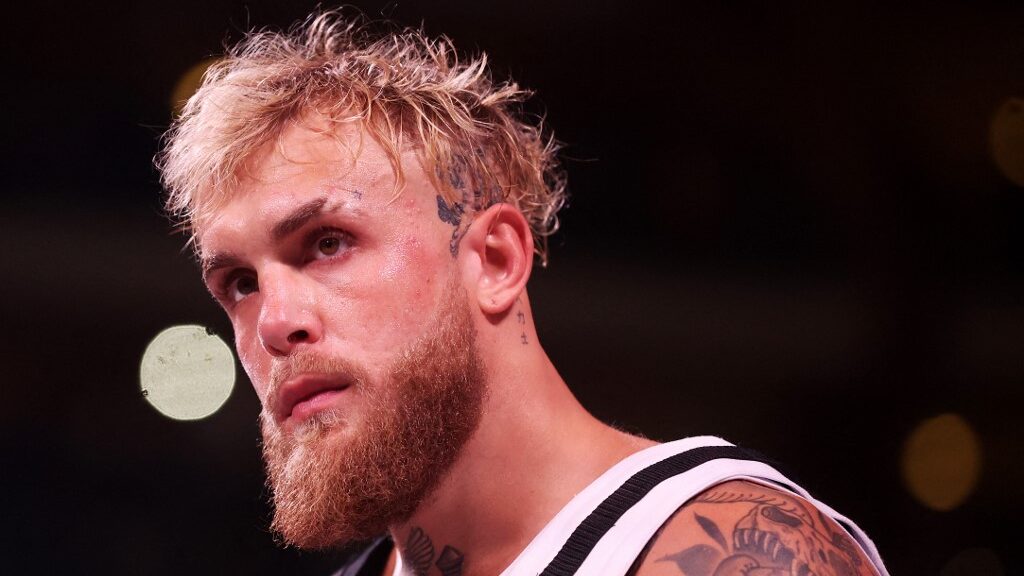 As one of the fastest-growing sports on earth—in terms of popularity, viewership, and at the sportsbooks—it's no surprise that the UFC is finally receiving some stiff competition. 2023 could be the rise of the Professional Fighters League, as Donn Davis, Peter Murray, and Loren Mack work tirelessly to put their MMA organization on the map.
---
What is the Professional Fighters League (PFL)?
In case you've been living under a rock, the Professional Fighters League was launched in 2018 by venture capitalist Donn Davis. It became the first major mixed martial arts promotion that presented a regular season, post-season, and championship-style format rather than individual fights that are scheduled yearly and provide rankings to determine championship contenders.
The PFL uses a point system, as wins obtained in a specific round result in a different number of points. Each fighter is awarded three points for a win, and a loss is worth zero points. However, should a fighter win in the first round, three extra points are awarded. A second-round stoppage will earn them two extra points, and one extra point is awarded for a round-three stoppage.
Fighters from several weight classes will compete numerous times per season for a position in the PFL finals. More notably, the winner of the PFL Finals doesn't just become the champion of their respective division, but they also receive $1 million.
To assist up-and-coming fighters, the PFL has added the Challenger Series to their schedule. This allows MMA prospects to compete under the PFL banner with an opportunity to earn a position in the PFL tournaments.
Fans of the PFL
These innovative ideas instantly earnt the respect of MMA fans and fighters alike. Several former household names of the UFC are now actively competing for the PFL. Some names include:
Anthony Pettis (former UFC lightweight champion)
Clay Collard
Marcin Held
Olivier Aubin-Mercier (OAM)
Rory MacDonald
Fabricio Werdum
Jared Rosholt
The former UFC heavyweight champion Fabricio Werdum was especially excited about his move to the PFL.
"It was an excellent negotiation with them, and I know this event is getting very strong," Werdum said. "I have fought for 23 years, and this is my dream. I want to fight maybe twice in one night. I love that idea. You have one fight, you win, and you go again."
"I want to enjoy the moment because it's so hard for us to stop fighting. Imagine, all my life, I have fought, and one day, I have to stop. For sure, I know that. Maybe two years. But imagine I'm the PFL champion at [age] 44? I know I can."
The PFL: Competing with the UFC
Similar to major MMA promotions like UFC and Bellator, PFL events abide by the Unified Rules of MMA. With that said, the PFL separates itself from the competition in many ways, including its seasonal format, which is unlike any other MMA organization globally.
Without a year-long event calendar or ranking system, the PFL emulates traditional sports such as the NFL or NBA, but instead of one championship game, it can produce four or five championship fights in one night.
"It's [the PFL] no different than the NFL," commented Peter Murray, the PFL's CEO. "It culminates with six title fights in one night. It's like six Super Bowls in one night, all over the air. We make compelling events and energy year-round with storytelling. We feel our product illustrates that our rights are more exciting because of our true sport format. Every fight counts, every round counts."
PFL tournament winners are awarded a championship title alongside the $1 million cheque, but if the champions compete in the following season, they aren't considered champions. They are, of course, defending their status as a champion but are not technically defending the titles previously obtained—following the format of every other major sports league.
Innovation at the Forefront
The PFL has worked wonders to excel and stand tall above the competition. Niche ideas such as the SmartCage, which measures fighters' real-time performance analytics with biometric and positional data, give the MMA fanbase a never-before-seen viewing experience and is another innovational design. Further adding to PFL's intrigue, Referees are fitted with headcams, allowing fans to witness fights and highlight reel knockouts from a first-person view.
All-in-all, PFL recognized that it would take more than scheduling fights under a brand to compete with the UFC. The future of professional mixed martial arts is bright, and as the PFL remains in its infancy, they've impressively come a long way in such a short time. MMA fans should welcome the healthy competition for the UFC and Bellator, and the most recent news stemming from the PFL boardroom is blowing up the internet.
The PFL Sign Jake Paul
Kickstarting their New Year in the best possible way, the PFL has made the most significant acquisitions in their company history. Per the Professional Fighters League this past Thursday via a press release, the promotion has signed social media star-turned-boxer Jake Paul. Paul holds a 6-0 boxing record with four knockouts, with notable wins over former UFC champions Anderson Silva and Tyron Woodley.
Paul will compete under the PFL banner, and although it isn't confirmed, rumors suggest they're attempting to sign Nate Diaz to fight against Paul with a two-fight deal that would present a boxing and an MMA bout between the two. Additionally, Paul bought in as a minority equity owner to the parent company alongside Nakisa Bidarian, a former executive of the UFC.
Outside of competing at PFL events and as the newly appointed Head of Fighter Advocacy, Paul will elevate awareness surrounding MMA fighter pay. He's already ordained that pay-per-view revenue garnered from the freshly instated PFL PPV division will see a 50-50 split between the promotion and the fighters.
The all-new PFL pay-per-view division will stage PFL PPV Super Fights, and Paul is the first competitor signed to this unique sector of the organization. These events won't affect the PFL's regular tournament seasons and are nothing more than additional events to elevate the company to new heights.
PFL Sports Betting
The growth of professional mixed martial arts over the previous decade has been unprecedented. And with the popularity of sports, we know that sports betting is usually right behind it.
In 2021, DraftKings agreed to a multiyear deal with the PFL, as the overall popularity of MMA is closely followed by its demand at the sportsbooks.
With that said, DraftKings isn't the lone bookmaker providing extensive markets on the PFL. Some of the most notable sportsbooks available to North American residents, such as BetOnline, Bookmaker.eu, Bovada, Heritage Sports, and BetAnySports, offer customers some of the best PFL betting lines and will continue to add more markets in 2023.