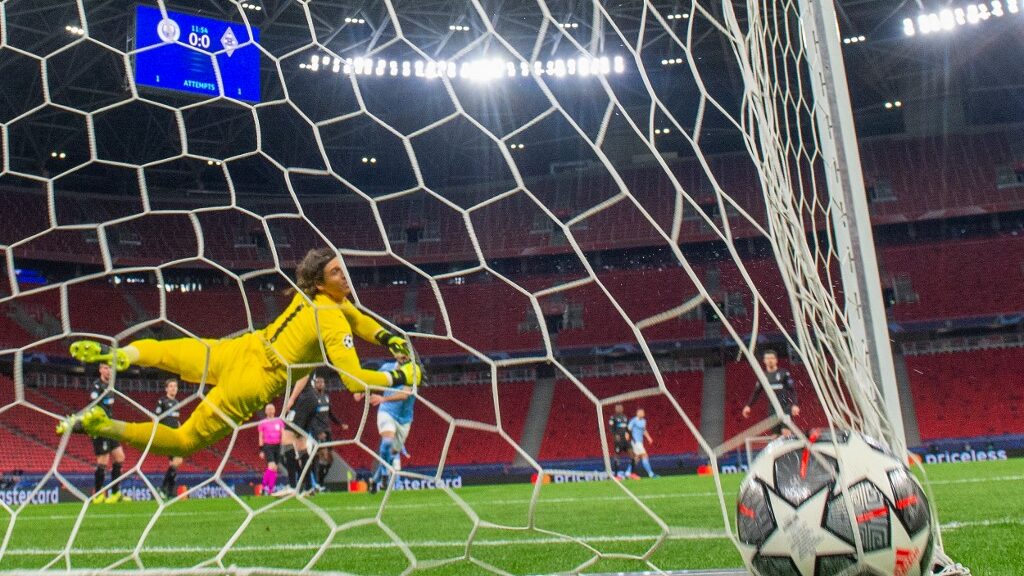 As the most watched sport on the planet, it's no surprise that soccer betting is also the most sought-after market for avid sports bettors.
However, while the masses often flock to moneyline, spread, and over/under markets, one of the most profitable betting avenues in soccer is overlooked, the player proposition bets!
Player props give soccer bettors an intriguing selection of markets on individual players.
Hold On, What Is a Soccer Player Prop?
Soccer player props are the wagers on the actions of individual players during a game. The most common of these props is the player's total goals in the game. You will also find props involving:
Player to be booked (yellow or red card)
Player assists
Total passes
Player shots on target
Player shots
Despite the varied selection of player props available, the most popular player props are the selection of goalscorer markets.
---
Goalscorer Betting Explained
Bettors can wager on the total goals scored by a single player during a game in multiple ways.
A rule of thumb is to remember that unless the online betting site states otherwise, these wagers do not include extra time during knockout fixtures. They do, however, include the additional time from stoppages at the end of a 90-minute game.
Goalscorer betting markets include:
First goalscorer (first player to score)
Anytime goalscorer (player can score anytime)
Last goalscorer (the last player to score)
Hattrick goalscorer (player scores 3 goals in a game)
To score a brace (player scores 2 goals in a game)
Due to their difficulty level of predictability, the available betting odds on first, last, hattrick, and brace goal scorers are exceptionally lucrative. Anytime goalscorer betting provides the lowest priced odds of all the goalscorer markets.
Still, this player prop is the most profitable with superstar players on the pitch such as:
Erling Haaland
Gabriel Jesus
Mohamed Salah
Harry Kane
---
Anytime Goalscorer Is the Most Profitable Player Prop Is Soccer
Although the highest-scoring players in divisions such as the English Premier League can score more than 30 goals in a season, sportsbooks still provide some very tempting odds on the world's elite soccer stars.
For example, Manchester City standout Kevin De Bruyne has scored 58 goals in 213 appearances for the club since 2019. His current odds of scoring a goal this weekend are +175.
As Manchester City can regularly win their fixtures by 3 or more goals, finding significant value in these goalscorer player props can become an excellent return on investment as a soccer pick.
Making player props even more valuable is that the game result doesn't affect your selection.
---
How to Bet Soccer Player Props
Before you dive straight into player props, there are some factors you should consider.
Substitutions
When selecting a player to score, assist, or even receive a card, you must factor in his potential playing time. For example, the more minutes a player has on the pitch, the more likely he is to score. If you believe a player has the chance of being substituted during a game, be wary of betting his player props.
Substitutions are similar to a house edge at the casino. Top-rated sportsbooks are receiving an extra margin as reduced game time for players in the starting XI significantly reduces their percentage chance of achieving an assist, goal, or alternative player prop.
If a player is substituted at halftime, he will miss 50% of the possible minutes available to win your player prop wager.
This is why selecting players likely to play an entire 90 minutes can be crucial for bettors looking into soccer player props.
Positional and formational changes
The goal of sports betting is to hunt out the value. You are tasked with finding a market where the event outcome owns a higher chance than the odds reflect.
With the anytime goalscorer prop bet, you need to find a player more likely to score than what the sportsbook's odds imply.
There are countless strategies that sports bettors use to single out these players, finding a player whose skillset/advantages align with the team's upcoming formation or tactics are usually used to find a worthy prop bet. Whether it's a formation that will assist a player position, taking a penalty or a player involved in a team's set pieces.
Penalties
From 1,071 Premier League goals scored in the 2021/22 campaign, 124 penalty kicks were awarded.
Players renowned for their penalty-taking skills naturally have an enhanced chance of scoring a goal versus the non-penalty takers. Goalscorer bettors shouldn't overthink this position, but it's worth keeping in mind when evaluating the current odds.
---
Soccer Player Prop Odds Conclusion
Soccer player props offer bettors high-value odds but with a lower-than-average implied probability. For this reason, keeping stakes low is generally recommended.
Always take into consideration that player prop odds are line-up related. A piece of the value always stems from unknown information in the market, and specific selections could lose value by game day.
*The line and/or odds on picks in this article might have moved since the content was commissioned. For updated line movements, visit BMR's free betting odds product.