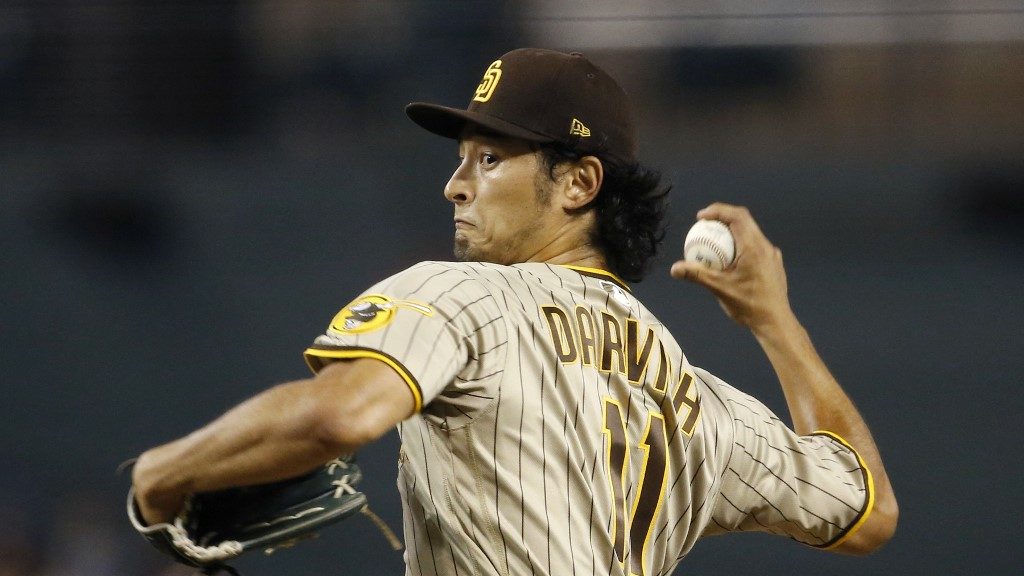 If you've been following my plays this season in the MLB, you would've noticed that I take the first five overs on the team total and actual game. I loved pouncing on bad pitchers that I figured would struggle to come out of a game with a quality start.

In the postseason, this just isn't going to happen often, where you find a poor pitcher and hammer the over in the first five innings.

You get the best of both worlds. You get offenses that are premier but you also get pitching that's premier. You no longer get those "cans" on the mound that you can smack around for an easy three runs in the first five innings.

So if you're looking to bet the MLB postseason, the strategies completely shift but the process stays the same.

I love to look at how a pitcher and lineup has performed in the last 30 days. It helps me know how hot a team is or how great a pitcher has been, despite looking at their ERA and WHIP. I'd rather look at xFIP, strikeout rates, walk rates, wOBA, ISO, ground ball rates, line drive rates, and hard contact percentage over a pitcher's record, ERA, and WHIP.

When I look at a pitcher's last 30 days, I then like to match it with the projected lineup and their last 30 days as a team. For a lineup, I'll look at ISO, wOBA, strikeout rate, walk rate, ground ball rate, and line-drive rate for the lineup against the opposition's throwing arm.

When I look at all of this, I can now figure out if a team should hit righties hard or lefties hard. I can also see if a pitcher has success against righties or lefties and, again, I can match it all up and really dig into the expectations of the game.

Of course, analytics aren't always 100 percent correct, but they are the foundation of what we're doing and ultimately. If you read the analytics closely, a lot of the time, you'll see things happen during a game that the analytics suggested would happen.

Clearly, if there's a pitcher struggling, it's in our best interest to fade them if they've struggled against righties and the entire lineup is right-handed. However, remember, this is the playoffs. Pitchers have a short leash. If you're looking to bet team totals or overs in the full games, you might want to think again about this. A starter that you dislike and think should get rocked could exit the game after putting themselves in a jam.

Then a manager can decide to bring in a reliever that has been lights out and he could potentially get out of the jam, and you're left wondering what if.

In the postseason, a lot of people will bet unders knowing there are some great pitchers on the mound. You need to check the weather, understand the layout of the field and matchups.

If you don't like the particular matchups between the pitcher and the hitter because the hitting doesn't look like they'll perform well, the under is an option. I would still recommend sticking to the first fives compared to full game wagers, as I did originally all season long. By the time we reach the sixth inning, there are just way too many variables to worry about and it's hard to break down numbers when you just don't know what to expect.

The best advice is to stick to what you're comfortable with and understand the variables within a game. Sometimes it's best to just live bet games after watching a couple of games and knowing what each manager will decide to do next.

Anyway, best of luck wagering the postseason! I'll be releasing my favorite plays every single day there's baseball. That's another strategy I would recommend! Read my work and be profitable!