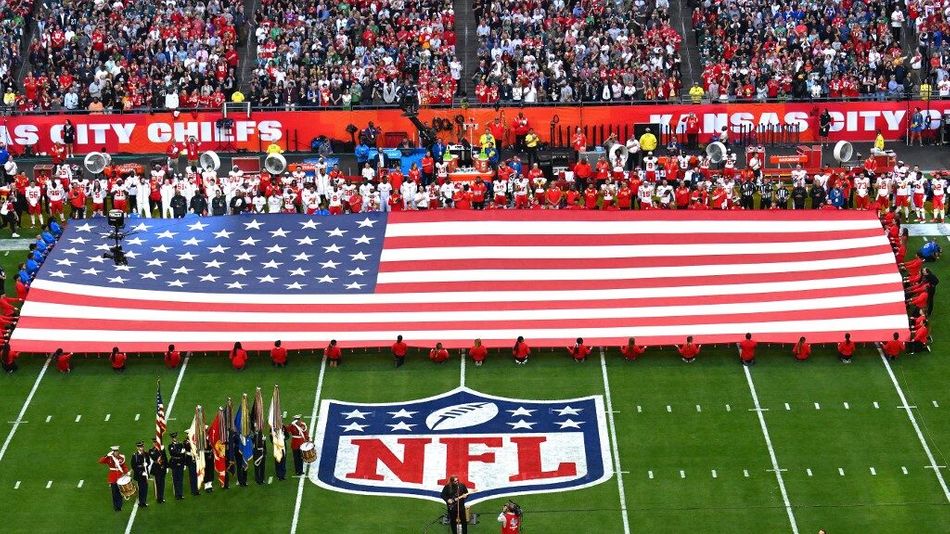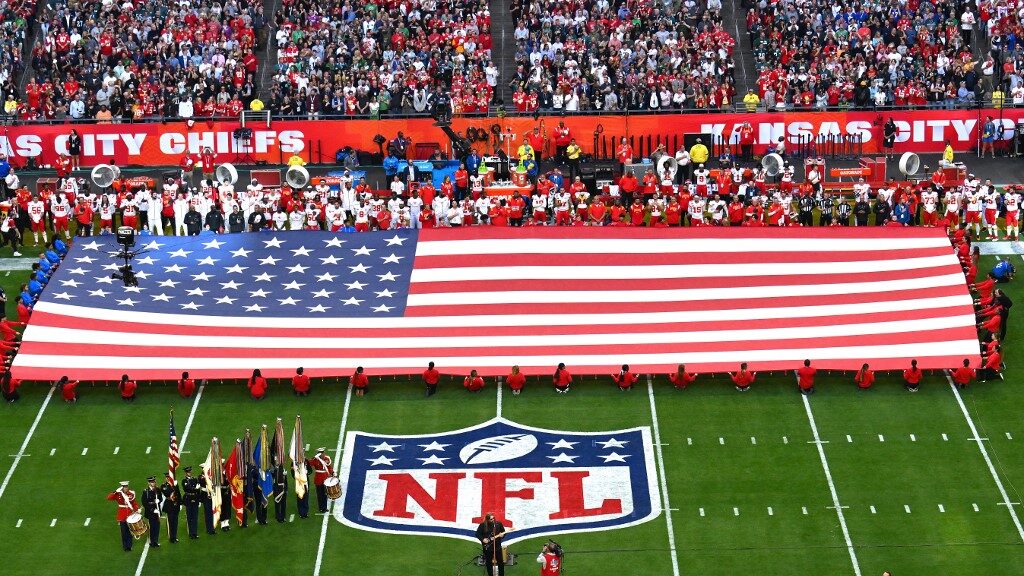 NFL Pick: Will an Emergency QB Be Used in The 2023 Season – No +100 at BetOnline (visit our BetOnline Review)

Will Emergency QB Be Used in 2023 Season – No

+100
The NFL has reached that time of year when fans are counting the minutes for the opening kickoff. But there are still plenty of props and other fun bets to make now on the 2023 NFL season.
We are looking at some of the unique markets found at a top-rated US sportsbook like BetOnline. This ranges from which Thursday game will get flexed out to which rookie will shine the brightest in 2023.
---
1st Thursday Night NFL Game to be Flexed Out
Odds at BetOnline:
Week 13 Seahawks at Cowboys +250
Week 14 Patriots at Steelers +300
Week 16 Saints at Rams +300
Week 17 Jets at Browns +300
Week 15 Chargers at Raiders +350
A new rule in 2023 is that Thursday night games can be flexed, though it can only happen twice total. Only games in Weeks 13-17 are eligible, and it must be done at least 28 days in advance of the game.
So, chances are not great we will see much flex scheduling of Thursday games, but it is at least an option now to get a more exciting game in the mix for a prime-time audience.
The Longshots
You can bet on which game is likely to get the boot first. The Week 13 Seahawks-Cowboys game has the highest odds, but that must be due to it being the first game as it feels very unlikely the NFL would ever flex Dallas out of prime time.
The Cowboys are usually a ratings smash for the league, and this game comes one week after the usual Dallas game on Thanksgiving. That seems like the worst bet here, as the Seahawks should still be competent enough in early November to not get pulled, and the Cowboys are still the second-best team in the NFC East.
Then there are three games with +300 betting odds, while the Week 15 Chargers-Raiders games offers the longest odds at +350. But AFC West matchups are usually good draws for the league, and that is a rivalry that often gets a prime-time game each season.
On paper, the worst game could be Week 16 (Saints-Rams), and Week 17 (Jets-Browns) is not much better. However, the Jets expect to be a big draw this year with Aaron Rodgers, and it is likely the league would sooner flex the previous week's game if the Saints and Rams are looking mediocre. But the Saints have such a favorable schedule and division that it could be a game involving a team battling for a division title.
Patriots-Steelers May Have No Value for NFL
We'll go with Week 14 Patriots-Steelers. Two flagship franchises in the past, neither made the playoffs last year for the first time since 2000. They could finish third or fourth in their tough divisions again this year.
The Patriots are also scheduled to host the Chiefs on Monday night in Week 15, so the thought of potential back-to-back weeks in prime time for a last-place team may not sit right with the league. They probably will want to try out the new flexing rules this year, so we will go with Week 14 as the best target date for that change to debut.
NFL Pick: 1st Thursday Night NFL Game to be Flexed Out – Week 14 Patriots at Steelers +300 at BetOnline

1st Thursday Night Game Flexed Out – Week 14 Patriots at Steelers

+300
---
Will an Emergency QB Be Used in the 2023 Season?
Odds at BetOnline:
Another rule change for 2023 is the new emergency quarterback rule. Call it the Brock Purdy Rule after what happened to the 49ers in the 2022 NFC Championship Game. Starter Brock Purdy injured his elbow in the first quarter and backup Josh Johnson left with a concussion in the third quarter. Purdy had to come back and finish the game despite not being able to throw the ball.
That was an absolute nightmare scenario to play out on one of the biggest stages in the game. But in 2023, teams will be allowed to designate an emergency quarterback for each game. This player is eligible to play in a game if the team's first two quarterbacks are unable to participate because of injury or disqualification.
Not a Very Common Scenario
A quarterback being disqualified is nearly unheard of in the NFL. Injuries obviously happen, though it will be interesting to see how this gets graded. If a team decides to bench the No. 1 starting quarterback either because the game is a blowout or he is playing awful football, or if it is late in the season with the playoff seed locked in, then that should not count as using the emergency quarterback.
It would have to be a situation like the NFC Championship Game, where both of the top two quarterbacks are injured in the game. This also happened in 1990 to the Washington Redskins against the Eagles in the infamous "Body Bag Game" where return specialist Brian Mitchell had to be used at quarterback after the two real passers were injured in the game.
But that is only two examples in over 30 years. While there are certainly more examples of games where a team used three quarterbacks, we are going to stick to the strict definition of an emergency player being used in lieu of two injuries. Let's go with the season not repeating what happened to San Francisco with the Super Bowl on the line for this NFL pick.
NFL Pick: Will an Emergency QB Be Used in The 2023 Season – No +100 at BetOnline
---
Which Rookie Quarterback Starts More Games?
Odds at BetOnline:
Bryce Young, Panthers +125
CJ Stroud, Texans +150
Anthony Richardson, Colts +175
Three of the top four picks in the draft were quarterbacks, and after a rare 2022 season where no rookies started in Week 1, we could see all three of these players suit up right away.
However, the best way to tackle this is to think about playing style and durability. Last season, only 8 quarterbacks started all 17 games, and you can increase that number to 10 if you include Joe Burrow and Josh Allen starting all 16 games with one game canceled for the Damar Hamlin health crisis.
Injury Risks for Young and Richardson
Not many quarterbacks start every game, and you could say the increase in quarterbacks rushing has an impact on that with more injuries. With that in mind, Bryce Young and Anthony Richardson are likely bigger injury risks than CJ Stroud, who rarely takes off.
Richardson is closer to a Cam Newton or Lamar Jackson as someone who could end up rushing for 100 yards in an NFL game if things are going well. But he is also more raw of a prospect than the other two, and it would not be surprising to see if the Colts wait a few weeks to start him.
As for Young, his small size is obviously a big talking point in Carolina. He just looks smaller than your typical quarterback, and he is someone who could run around a lot to improvise and make plays on the run.
Stroud's Endurance
Stroud should project as more of your standard dropback passer. The Texans got 15 starts out of Davis Mills last year, and that number was not higher just because they had a reason to bench him at one point.
The Texans badly need a game-changer at quarterback again after these last two years, so Stroud is a great bet for a Week 1 starter under new coach DeMeco Ryans, and his playing style should serve him better to stay upright for more games than Young and Richardson.
By virtue of starting more games and being more reliant on his arm, Stroud is also a solid pick for having more passing yards (+150) and passing touchdowns (+150) than Richardson and Young. Those markets are also available at BetOnline right along with the most starts.
NFL Pick: CJ Stroud to Start More Games +150 at BetOnline

CJ Stroud to Start More Games

+150
---
Which Rookie Wide Receiver Has the Most Yards?
Finally, our last markets are looking at the leader in receiving yards and touchdowns out of the four wide receivers drafted in the first round with picks 20-23. First up are the yards.
Odds at BetOnline:
Jordan Addison, Vikings +190
Quentin Johnston, Chargers +200
Jaxon Smith-Njigba, Seahawks +210
Zay Flowers, Ravens +400
This likely is a 3-man race as the odds suggest. Zay Flowers is a solid draft pick by the Ravens, and he should be effective in the slot. But that offense has to prove it will throw the ball a lot more to match the other offenses here, and Flowers will still have to compete for targets with tight end Mark Andrews and the other wideouts like Rashod Bateman and Odell Beckham Jr.
Jordan Addison has the slight edge here, as he should be the new No. 2 behind Justin Jefferson after Adam Thielen left for Carolina. Addison should benefit from the coverage and attention paid to Jefferson, who is as good as anyone in the game. But Jefferson gets so many yards – he had a league-high 1,809 in 2022 – that no one else in Minnesota had more than 726 yards in either of the last two years.
Jaxon Smith-Njigba was drafted first and was the favorite wide receiver prospect in this class for many analysts. But he is joining an interesting choice of teams with the Seahawks already having DK Metcalf and Tyler Lockett in place. Geno Smith can really fire the ball in there when he brings his A game, but a No. 3 rookie receiver is a tough sell no matter how talented he is. The Seahawks have not had another 450-yard No. 3 wide receiver since 2017.
Quentin Johnston is walking into arguably the best situation with the best passer (Justin Herbert) in the group, and an offense that already supported four different 700-yard receivers in 2022. Injuries to Mike Williams and Keenan Allen are always a concern, and that is how Josh Palmer got to 769 yards. But even wideout DeAndre Carter, who was sixth on the team in targets, had 538 yards in 2022.
Things Are Different Now
This class is much different from 2022, which had wide receivers go much higher to teams where they would be a clear-cut No. 1 receiver, but the passing game situation was bleak. That would include Garrett Wilson (Jets), Chris Olave (Saints), and Drake London (Falcons).
This year's group does not need to be the No. 1 target in these offenses in 2023. Let's trust Herbert's consistency, the Chargers' willingness to throw the ball, and the more shaky injury history for Williams and Allen as the reasons to trust that Johnston will have the most yards in this group in 2023.
NFL Pick: Quentin Johnston Most Receiving Yards by Rookie WR +200 at BetOnline

Quentin Johnston Most Receiving Yards by Rookie WR

+200
---
Which Rookie Wide Receiver Has the Most Touchdowns?
Odds at BetOnline:
Quentin Johnston, Chargers +150
Jordan Addison, Vikings +220
Jaxon Smith-Njigba, Seahawks +225
Zay Flowers, Ravens +450
The odds are similar here to the yardage, except Johnston takes over as the favorite ahead of Addison. Again, this is the Herbert effect, though his touchdowns did drop to 25 last year after becoming the first quarterback in history to throw over 30 touchdowns in each of his first two seasons.
Some receivers are better suited as touchdown scorers than others, especially if they present a size advantage in the red zone. In college, the best touchdown scorer in this group was Addison, who caught 17 touchdowns in one year at Pitt and 8 more with USC in 2022.
Smith-Njigba had 9 touchdowns in his one big year at Ohio State, which is not a lot for having 1,606 yards on 95 catches. The 6'4" Johnston is taller by 4 inches than Smith-Njigba, but he only had 6 touchdowns in each of his last two seasons at TCU, and we know the Chargers love feeding Austin Ekeler in the red zone.
Flowers is an interesting choice with 12 touchdowns in his last year at Boston College, but again, the Ravens will have to prove they want to throw a lot to a rookie wide receiver who may be no better than No. 4 on the depth chart this year.
The Top Choice
Addison feels like the best choice here as Jefferson only had 8 touchdowns in 2022 compared to 6 for Thielen and 5 for K.J. Osborn. Kirk Cousins does not excessively feed his best wideout in the red zone, and in 2021, Thielen (10) had just as many touchdowns as Jefferson.
NFL Pick: Jordan Addison Most Touchdowns by Rookie WR +220 at BetOnline

Jordan Addison Most Touchdowns by Rookie WR

+220
*The line and/or odds on picks in this article might have moved since the content was commissioned. For updated line movements, visit BMR's free betting odds product.