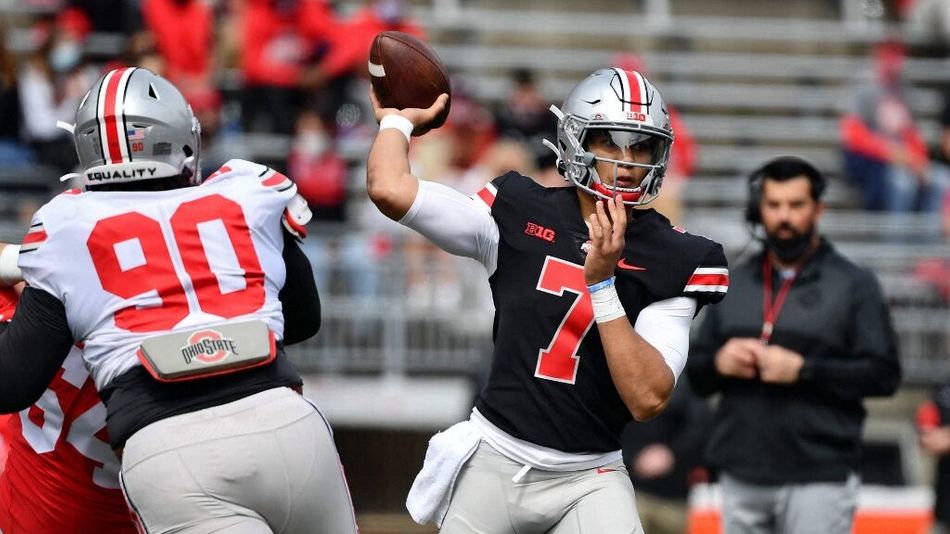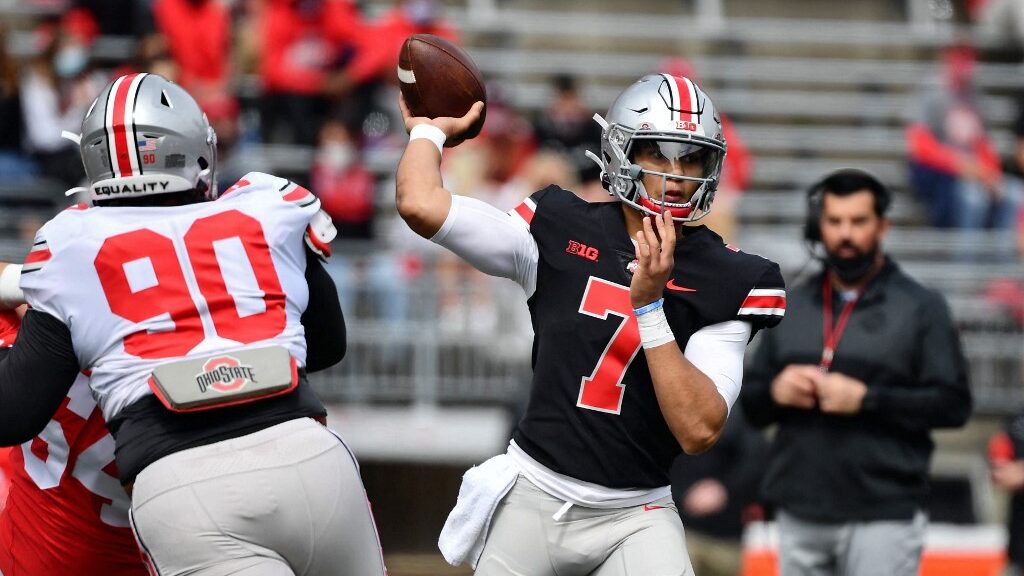 When you look ahead to future NCAAF bets, Heisman odds always stand out. You want to find someone with solid value who has a chance to exceed expectations in the upcoming season and win the award. However, they still have to check a few boxes.
You want your Heisman pick to be a quarterback with elite talent. They need to play for a team that is ready to contend for a College Football Playoff title, and they need no competition for the starting job. A history of health and some success is a bonus, and you always want to see some tough games down the line that can bring about some Heisman moments.
When you look at this year's pool, CJ Stroud checks a lot of boxes. He's the starting quarterback for a CFP contender, and he will be looking for revenge against Michigan this year. He was a Heisman finalist last year, and he will likely be entering his last season as a college football player with something to prove.
According to BetOnline(visit our BetOnline Review), CJ Stroud has +450 odds to win the Heisman Trophy. That's better than everyone except for Bryce Young, the reigning Heisman winner. Can he win the award?
The Case for CJ Stroud
Last season, Stroud had 44 touchdowns and only 6 interceptions. He led the way all season with a stellar arm and elite accuracy. He has enough arm strength to make plays down the field, and all eyes will be on his team throughout the year.
VIDEO PICKS: Watch BMR's Free Expert Sports Betting Picks of the Day
When you're the center of attention, you have a chance to prove yourself as a Heisman contender. Fans will be watching the Buckeyes, and they'll see some of Stroud's best plays throughout the year.
If Ohio State is in the College Football Playoff at the end of the year, Stroud will almost certainly be a Heisman finalist. You can't expect the Buckeyes to succeed without him having a career year. That alone should put him near the top of the list, and a few spectacular games will help push him over the edge.
It's hard to pick a Heisman winner this early, but you can easily see a logical path through the 2022 season that ends with OSU in the College Football Playoff and CJ Stroud in New York with the Heisman Trophy in his hands.
The Case Against CJ Stroud
While Ohio State has a strong history and multiple Heisman winners, they haven't seen a player win the award since 2006. Braxton Miller, J.T. Barrett, Dwayne Haskins, and Justin Fields all combined for no Heismans, so history isn't exactly on Stroud's side.
The Buckeyes are also losing many offensive weapons this year, including two elite receivers. That level of loss is hard to overcome for anyone, so it won't be easy for Stroud to keep up his level of dominance. Thankfully, he'll still have one of the best receivers in college football on his side.
Top-rated Heisman favorites rarely live up to the hype. Last year, we saw Spencer Rattler sputter. The year before, Trevor Lawrence failed to win the award. We could see the same level of struggle this year for Stroud after coming up short in 2021. It may be unlikely, but we've seen crazier things happen over the years. A lot will play out before December.
So, Can Stroud Win the Heisman?
When you look at Stroud, you see why he's a contender. He has the talent, and he plays for one of the best teams in the country. As a quarterback, he will be a key contributor with plenty of chances to prove himself.
You can't expect many people to be in a better situation than Stroud this year, and he should be considered a frontrunner. He has the talent to back it up, so I like him as a Heisman candidate.
The value isn't ideal at +450, but at least he isn't first on the list. If he has a strong September, the NCAAF odds will change drastically. Now is a good time to pick up a ticket, and picking Stroud makes plenty of sense.