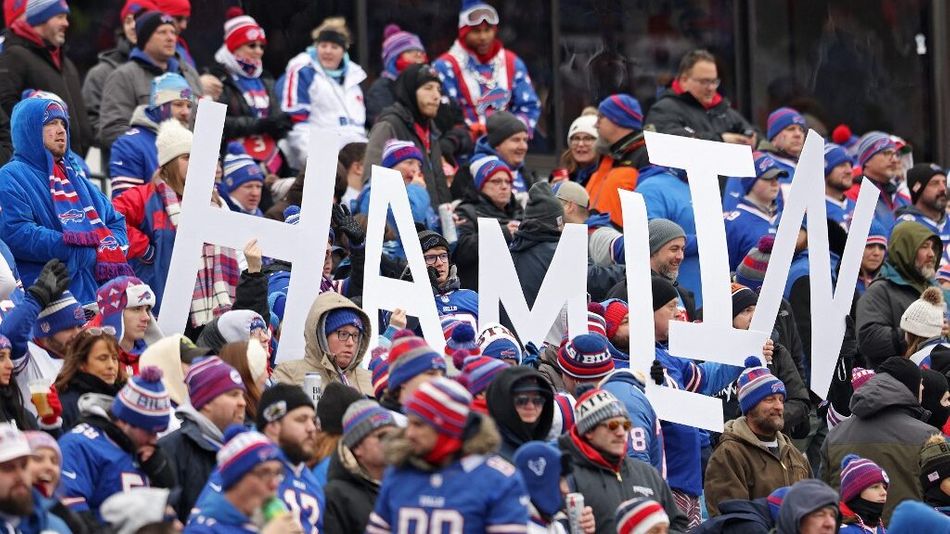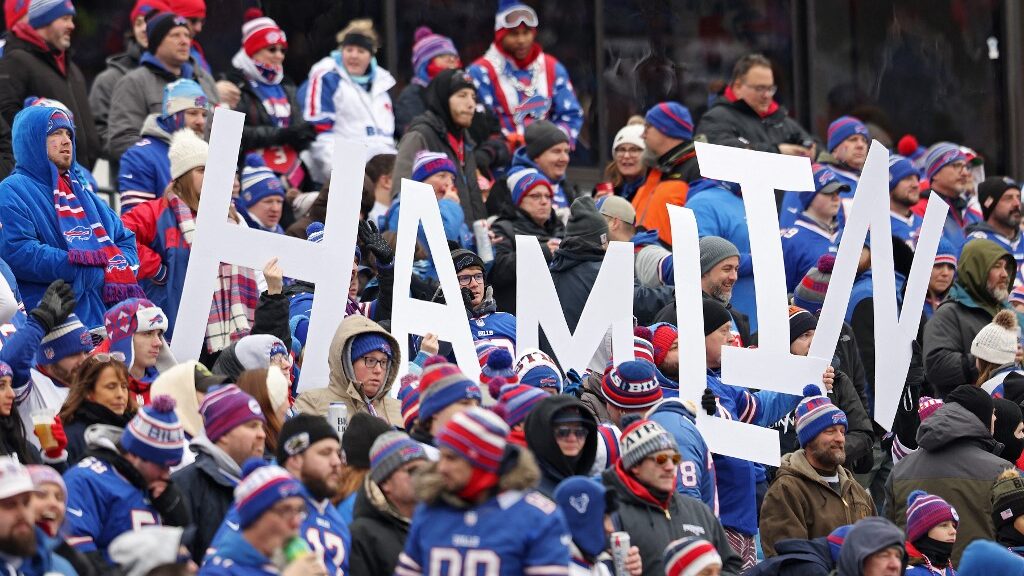 NFL Pick: Tua Tagovailoa 2023 Comeback Player of the Year +2500 at BetOnline

Tua Tagovailoa 2023 Comeback Player of the Year

+2500
The NFL's Comeback Player of the Year award differs from most awards in that excellent performance is often not the driving force behind the award. There are also different standards that can be used to pick the winning player, including returning from a serious injury, going from the bench to a starting job, or just playing well after a terrible season the year before.
It should come as no surprise that Buffalo safety Damar Hamlin is by far the favorite for the 2023 Comeback Player of the Year after he collapsed on the field in January before medics revived him and set him on the path for a miraculous recovery.
You can currently find Hamlin with -500 odds at BetOnline, followed by Russell Wilson (+1000), Sam Darnold (+1000), John Metchie (+1600), and Lamar Jackson (+2200).
Seattle Seahawks quarterback Geno Smith won the award in 2022, and last August, you could not even find his odds listed at the top US sportsbooks even though he was on his way to beating out Drew Lock for the starting job.
This is an award that leads itself to far more creativity and options than the other awards. We are going to review what usually sways voters, how that could lead to value with other candidates, and just how strong Hamlin's case is.
---
What Sways Voters for Comeback Player of the Year?
The Associated Press (AP) returned to annually awarding a Comeback Player of the Year in the NFL in 1998. In the next few sections, we are going to provide a breakdown of the 25 years of winners, including a tie in 2005, by the three main standards used to crown the winner: return from serious injury, an unexpected rise to a starting role, or bouncing back from a terrible season.
Return from Serious Injury (69.2% of Winners)
Since 1998, the Comeback Player of the Year has gone to a player returning from a serious injury 18 times, which is 69.2% of the winners in that time. In most cases, the player was not the best at their position that season, but they were usually someone who performed at least at a Pro Bowl level upon return from injury.
2021 – QB Joe Burrow, Cincinnati Bengals
2020 – QB Alex Smith, Washington Football Team
2018 – QB Andrew Luck, Indianapolis Colts
2017 – WR Keenan Allen, Los Angeles Chargers
2016 – WR Jordy Nelson, Green Bay Packers
2015 – SS Eric Berry, Kansas City Chiefs
2014 – TE Rob Gronkowski, New England Patriots
2012 – QB Peyton Manning, Denver Broncos
2011 – QB Matthew Stafford, Detroit Lions
2009 – QB Tom Brady, New England Patriots
2008 – QB Chad Pennington, Miami Dolphins
2007 – DE Greg Ellis, Dallas Cowboys
2006 – QB Chad Pennington, New York Jets
2005 (tie) – WR Steve Smith Sr., Carolina Panthers
2005 (tie) – LB Tedy Bruschi, New England Patriots
2001 – RB Garrison Hearst, San Francisco 49ers
2000 – DE Joe Johnson, New Orleans Saints
1999 – DT Bryant Young, San Francisco 49ers
The vast majority of these injuries were season ending, or wiped out an entire season for the player, and in some cases like Garrison Hearst, the player missed more than one season due to the injury.
Eight of the 18 winners here went to the quarterback position. Chad Pennington had the misfortune of winning the award twice as he seemingly was always injured in odd-numbered years. Matthew Stafford (2011) and Joe Burrow (2021) were both quarterbacks who were drafted No. 1 overall and won the award for their breakout seasons upon returning from a serious injury.
Only five winners were on defense. This is reflected well in the 2023 betting odds at BetOnline where the only three defenders not named Hamlin are tied for the worst odds at +20000, including J.C. Jackson (Chargers), Shaquil Barrett (Buccaneers), and Harold Landry (Titans). There is really no value there.
But 2005 is a good precedent for Hamlin. Despite Steve Smith returning from a broken leg to win the receiving triple crown with one of the best seasons ever, he still got 18 votes to tie with New England linebacker Tedy Bruschi, who suffered a stroke in February and resumed playing in October. This was right after the Patriots won their third Super Bowl. The media loved Bruschi, and that was enough to get him as many votes as a player who probably should have run away with the award.
Again, it is not always about performance with this award.
---
2023 Injury Returning Candidates (Besides Damar Hamlin)
The 2023 odds are dominated by players returning from injury, as that is clearly the most common way to win this award. But some players may not present much value given what it would take from them to impress voters over their past performance.
Matthew Stafford (+2500) and Cooper Kupp (+2500) were both shut down for the 2022 Rams in a disappointing season, but it is unlikely they can dominate at the level they did in 2021 when they won the Super Bowl together.
Texans wideout John Metchie (+1600) missed his rookie season after tearing his ACL in the 2021 SEC Championship Game and getting a leukemia diagnosis last summer. His triumph over adversity would have a story that could compete with Hamlin, but he is unlikely to have the impact on the field in Houston this year to garner serious steam for the award.
Arizona quarterback Kyler Murray (+2800) is another big name coming off a serious torn ACL, but the Cardinals are projected to be one of the worst teams in the league, and he may not be ready until deep into the season.
49ers quarterback Trey Lance (+2800) is another NFC West quarterback in this list, but while he would have a great story in a breakout year, what happens with Brock Purdy? He has his own comeback story too, right after a brutal elbow injury one game shy of the Super Bowl. It is best to leave the 49ers' quarterback situation alone for winning awards this year.
The two spots to really focus on here are in Baltimore and Miami, two playoff teams from a year ago who will have a shot to win their divisions this season if their quarterbacks can stay healthy. But a certain wide receiver is also worth a gamble.
Odell Beckham Jr., Baltimore Ravens (+5000)
He has not played since Super Bowl LVI, nor has he had a 1,000-yard season since 2019, but Beckham's return to the game in Baltimore could be very exciting if the Ravens are going to throw the ball more this year. However, with the presence of tight end Mark Andrews and other weapons, Beckham's days of putting up dominant numbers may be over.
But if he did do that after a year out of the game, it would be hard not to think of him for this award, so he may be worth a small bet.
Lamar Jackson, Baltimore Ravens (+2200)
For the second year in a row, the Ravens were 8-4 when Jackson was injured in December, and he never returned in either season. The team missed him dearly, never scoring more than 17 points without him last season.
If Jackson can stay healthy in the most loaded offense of his career with a new offensive coordinator who should be more pass-happy, then he could start another MVP campaign rather than just settling for Comeback Player of the Year. With bigger goals in sight, he is not a great choice for this market.
Tua Tagovailoa, Miami Dolphins (+2500)
Damar Hamlin was not the first player to get taken to the Cincinnati hospital during a prime-time game last season. In Week 4, we watched Tua Tagovailoa suffer a bad concussion against the Bengals just days after he appeared woozy on the field against Buffalo.
Tua would later suffer another concussion on Christmas against Green Bay, ending his season prematurely after a breakout year under new coach Mike McDaniel. If Tua can avoid those concussions and play a full, healthy year at the most important position, then he could very well take this award in 2023.
NFL Pick: Tua Tagovailoa 2023 Comeback Player of the Year +2500 at BetOnline
---
From the Bench to the Starting Lineup (19.2% of Winners)
Just 5-of-26 winners made the unexpected move from a backup to a starter, and all five were quarterbacks who led their teams to the playoffs that year. This is a very specific way to win this award.
1998 Doug Flutie, Buffalo Bills
The NCAA and CFL hero made his return to the NFL in 1998 with Buffalo. While he did not start a game until Week 7, Flutie made some magical things happen off the bench against the Colts, and he helped turn around an 0-3 start to a playoff season for the Bills. He even made the Pro Bowl at 36 years old after not throwing a pass in the NFL since his age-27 season in 1989.
2002 Tommy Maddox, Pittsburgh Steelers
Once drafted to replace John Elway in Denver in 1992, Maddox was a first-round bust who was selling insurance before his football journey changed in the early 2000s.
After being the XFL MVP in 2001, Maddox took a backup job with Pittsburgh and had to rescue a Week 3 game against Cleveland with an overtime win after the 0-2 Steelers struggled behind Kordell Stewart. Maddox won the starting job and led the team to a very exciting playoff season that ended in the divisional round in overtime.
2010 Michael Vick, Philadelphia Eagles
Everyone knows Michael Vick lost his limelight after going to prison for his role in a dogfighting ring. The Eagles gave him his first chance as a backup to Donovan McNabb, and then it was going to be Kevin Kolb's job in 2010 before a Week 1 injury put Vick in the starting position.
He had the best and most dynamic year of his career, leading to a home playoff game against the Packers.
2019 Ryan Tannehill, Tennessee Titans
Tannehill had his share of injuries and disappointments in Miami. He ended up in Tennessee for 2019 and was a backup to Marcus Mariota. But once Mariota continued to struggle, Tannehill was inserted as the starter and posted the finest stats of his career as the offense took off and the Titans rode that wave to the AFC Championship Game.
2022 Geno Smith, New York Jets
Another weird career arc, Smith started 29 games for the Jets in his first two seasons, then a series of injuries and setbacks led to him taking backup jobs to quarterbacks who never got hurt like Eli Manning, Philip Rivers, and Russell Wilson. But Wilson was injured in 2021, Smith made some nice impressions, and he won the starting job over Drew Lock in 2022 after Wilson was traded to Denver. Geno went on to make the Pro Bowl and throw 30 touchdown passes in his finest season yet, even outplaying Wilson in Denver.
---
2023 Backup to Starter Quarterback Options
Clearly, this is a hard path to take to the award that is practically unpredictable. There are only three options for this one, and they might all apply to our third and final standard as well.
Sam Darnold, San Francisco 49ers (+1000)
Darnold is tied for the second-best odds after Hamlin, but again, this San Francisco quarterback situation is a mess.
Will Purdy or Lance be ready for Week 1? As much as we know Kyle Shanahan can likely get the best out of Darnold, he is still the third-best option to start for this team if everyone is healthy. We have seen his fool's gold the last two years in Carolina where he will look good for a few games and blow it when it matters most.
Fade this choice unless terrible news comes out about the health of both Purdy and Lance, but that seems unlikely at this point.
Baker Mayfield, Tampa Bay Buccaneers (+3300)
Is he this year's Geno Smith? Tom Brady retired, leaving a big void in Tampa Bay for an offense that stunk and had no running game last year.
Mayfield is taking over a team in decline and in need of a rebuild. He has not really shined outside of that 2020 season, and it is not a given he beats out Kyle Trask for the starting job. Also, the Buccaneers are in the running for the No. 1 pick, so this does not line up well for a playoff season for Mayfield.
Carson Wentz, Unemployed (+6600)
Wentz ranking 16th in odds while he is still jobless in June is an interesting look. After playing for three teams in the last three years and missing the playoffs every time, maybe teams finally have enough sense to avoid making Wentz the starter.
About the only way you'd pull the trigger on this one is if the Chiefs signed him as a backup to Patrick Mahomes, and you wanted a piece of that Andy Reid backup insurance plan. Otherwise, avoid Wentz like the plague.
None of these NFL picks are worth it at this time.
---
Last Year He Sucked, But This Year He Was Good (11.5% of Winners)
Finally, there is the case of the player coming off a poor year (or years), and then he turned it around and had a nice season the voters felt like awarding. This has only happened three times since 1998, and it again was always a quarterback winning the award this way.
2003 Jon Kitna, Cincinnati Bengals
Even though the team drafted Carson Palmer with the No. 1 overall pick, Jon Kitna, who was 8-19 as a starter in 2001-02, continued to start and he had a career year with 3,591 yards, 26 touchdown passes, and an 8-8 record before Palmer would take over in 2004.
2004 Drew Brees, San Diego Chargers
For the second year in a row, the drafting of a quarterback (Philip Rivers) brought out the best in a struggling starter, as Drew Brees finally had his breakout moment in 2004, his third season as a starter. The rest is history for the Hall of Famer.
2013 Philip Rivers, San Diego Chargers
Truly a one of kind season here, because, unlike Kitna and Brees, Rivers already established himself in this league. He just made a lot of mistakes in 2010-12 as the Chargers kept missing the playoffs, and things were especially at their lowest in 2012 when Rivers averaged a career-worst 5.72 net yards per pass attempt. But his 2013 season saw him return to playing at a high level, and the Chargers did win a playoff game that year.
It should be noted that other publications used to hand out the Comeback Player of the Year award this way more often, including to non-quarterbacks:
Wide receiver Randy Moss won it in 2007 with New England after he barely tried with the Raiders in 2006 in one of the worst offenses in modern NFL history.
Running back Jerome Bettis was bad in his final season with the Rams in 1995 before reshaping his career with a trade to Pittsburgh in 1996.
Quarterback Jim Harbaugh had minimal impact for the Colts in 1994, but he had a career year in 1995 in leading the team to the AFC Championship Game.
Quarterback Ken Anderson had one of the worst seasons of his career in 1980 for the Bengals (6 TD, 13 INT) before winning MVP and leading the team to the Super Bowl in 1981.
---
2023's Best Reversal of Fortune Candidate: Russell Wilson (+1000)
Again, this could be another way for Baker Mayfield to win it after failed stints with the Panthers and Rams last year. But this one has Russell Wilson written all over it after a shockingly bad season for a quarterback who had one of the best 10-year runs to begin a career in NFL history with Seattle.
Is Payton-Wilson the Winning Combo?
Expectations were high for Denver too in 2022, but on opening night in Seattle, we already saw issues with the Nathaniel Hackett-Wilson marriage. As they kept playing ugly games in prime time, the nation soon got used to Denver being the lowest-scoring team in the NFL, with Wilson having the worst season of his career.
Now the Broncos bring in Sean Payton at head coach, and his main job is to improve Wilson's play like he once did for Drew Brees in New Orleans. He has the knowledge to do it, and Wilson still has the skills to get the ball down the field as well as some talented skill players. The health on Denver was not great last year either, with Tim Patrick, a very good No. 3 wideout, and starting running back Javonte Williams going down early.
They are candidates too, and Wilson is definitely a solid pick worth taking a chance on. However, you may be better off going with Payton for Coach of the Year (+900 at BetOnline), especially if you can find it at similar odds to Wilson for Comeback Player of the Year. Even if Wilson fixes things in 2023, Payton is going to get a lot of the credit for that, so the voters may be less inclined to give it to the quarterback, especially over the story of Hamlin.
NFL Pick: Russell Wilson 2023 Comeback Player of the Year +1000 at BetOnline

Russell Wilson 2023 Comeback Player of the Year

+1000
---
Is It Damar Hamlin's Award to Lose?
Hamlin is a -500 favorite for good reason. Millions of us watched him on that January night, fearing the worst that a player died on the field. It was surreal and tragic. But he made it through that night, and he has already been cleared to resume football activities this season. In fact, he already participated in his first team practice as of June 6th.
Hamlin's Playing Time and Award Chances
But make no mistake about it, Hamlin will have to play this season to win the award. The interesting part is, will he win the award if he no longer is a starter? Remember, the Bills had safety injuries, so Hamlin made his first start in Week 3. Hamlin played 50 defensive snaps as a rookie and 13 snaps in Weeks 1-2 of the 2022 season.
Using a 6th-round pick in 2021, the Bills are not married to starting Hamlin when they have veterans Micah Hyde and Jordan Poyer at safety. Taylor Rapp has also joined the team from the Rams where he started 48 games, so there is a lot of competition here for Hamlin.
Hamlin taking the field will be an amazing moment for him and all football fans this season, but there is the reality that it could be the high point of his season if he does not regain a starting job. It is harder to play depth at safety than it is at corner, so Hamlin may not see many snaps, opening the door for these other candidates.
Even in the case of Bruschi in 2005, he did resume playing in his starting role. If Hamlin is playing 10 snaps a week, that just may not be enough action to get enough voters behind him.
For that reason, I would hold off making any Hamlin bets, as you should get a way better price than -500 later this year. The best value players to sprinkle in your wagers are Tua Tagovailoa, Russell Wilson, Odell Beckham Jr., Lamar Jackson, and Baker Mayfield.
*The line and/or odds on picks in this article might have moved since the content was commissioned. For updated line movements, visit BMR's free betting odds product.