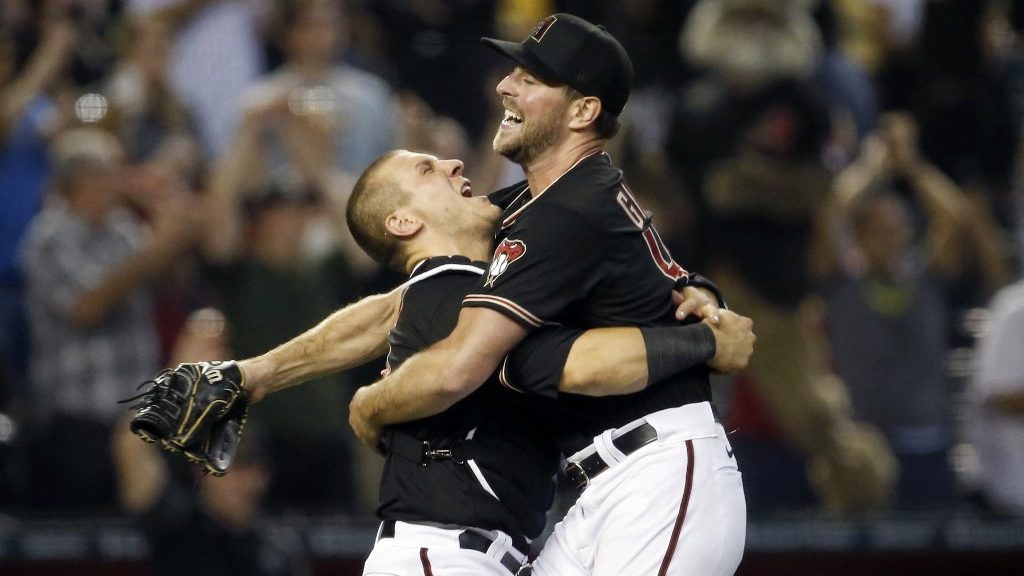 I'm a big baseball guy. I know a lot of prospects and different players around the league. I study the league daily and bet on it daily. But when I saw Tyler Gilbert of the Arizona Diamondbacks had a no-hitter through seven innings, I was stunned. "Who is this guy!" I quickly turned the game on using MLB TV on my firestick and flipped to the MLB Network on my cable television.
I was rooting hard for the no-hitter but I had never heard of Tyler Gilbert. He did the unimaginable. Gilbert was acquired by the Diamondbacks in the minor league Rule 5 draft just eight months ago. The 27-year-old is far from a "prospect" but pitched a no-hitter in his first career start. It's wild to think about. He's a 6-3 left-handed pitcher that was drafted in the sixth round out of USC.
He was eventually traded to the Dodgers in 2020 and then the Diamondbacks added i'm in December. Since then, he's posted a 3.44 ERA with 50 strikeouts and just 19 walks in Triple A. He certainly earned his chance. During the pandemic, he was on the sideline and basically helping his dad with his electric company. Of course, his dad and family were present during Gilbert's first start of his career.
The Diamondbacks broadcast would show his dad every minute they could and he was going nuts in support. By the 5th inning, Lovullo noticed what was happening but was reminded that this was GIlbert's first start of his career. Tough decisions had to be made because the reality was Gilbert's arm was more important than trying to get a no-hitter.
The Diamondbacks say now that they were ready to exceed 105 pitches to get the no-hitter but as a manager, you get scared of what could happen afterward. Gilbert hadn't thrown more than six innings of more than 93 pitches in any start in Triple A. He wasn't stretched out for this. They feared what could happen next.
But there was something calm about Gilbert. He didn't really show nerves or excitement. He just continued to come out inning by inning and put up zeroes. Gilbert had 88 pitches through seven innings and then got three outs on three pitches. The Padres felt like Gilbert wasn't coming out of the game until they broke up the no-hitter.
So the plan for the Padres was to be more aggressive at the plate in hopes they can catch a get-me-over fastball for a hit. Gilbert said he was actually more nervous to start the game than he was in the game. He settled down quickly when the Diamondbacks scored five runs for him early against Joe Musgrove. The Diamondbacks haven't had much luck at all this year. They're a 40-win ballclub at this point with nothing to prove. They're trying to figure out who belongs and who doesn't next season.
Gilbert will obviously get another shot at starting and could make his way into the starting rotation next year. Stories like these are always fun. The man had been in minor league baseball for years before getting a chance and then threw a no-hitter. His cutter was fantastic and although he only had five strikeouts, he still located his pitches very well. There are always going to be hard-it balls that get caught or become outs and Gilbert got his fair share of those too.
But again, he did hit his locations well and his cutter was extremely effective at the end of the day. I can't wait to watch what's next for Gilbert. I hope he can pitch well enough to be in consideration to start for the Diamondbacks next year. They need a lot of good pitching and also a lot of everything else. But you get the point.