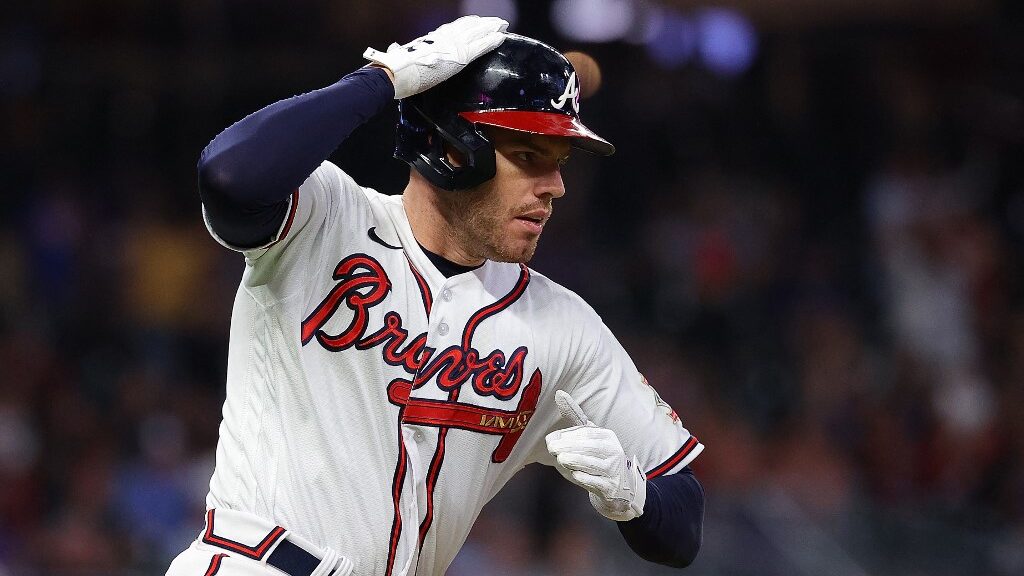 It took until Freddie Freeman's final year of his contract to win a World Series for the Braves. Freeman started off last year's season in a slump but quickly regrouped towards the middle of the season and stayed hot throughout the rest of the season, especially when the Braves added more talent around him offensively.
There's a great chance that Freeman sticks around with the Braves. Talks are currently ongoing and currently, there are reports that Freeman and the Braves are talking about the 6th year in the contract. That seems to be the big issue in contract negotiations. While that talk continues, other teams have let Freeman and his agent know that they're very much interested in him if he can't come to an agreement with the Braves.
Freeman won the 2020 NL MVP a couple of years ago and won a World Series the following year. So of course teams want him on theirs. If Freeman signed a six-year deal, the Braves would have Freeman under contract until he was 37 years old. It seems like the Braves are trying to avoid having Freeman under contract at that age.
But if not the Braves, which teams would be in the race for the former MVP and World Series Champion?
New York Yankees
The Yankees are one possibility for Freeman. He would dominate in Yankee Stadium as a left-handed hitter, kind of like how Anthony Rizzo and Joey Gallo did with their team in Yankee Stadium. Moving forward, Rizzo is a free agent after being traded to the Yankees last year, so he's not under contract for this season, leaving a spot for Freeman if he wants it.
San Francisco Giants
Right now, we have no idea whether they will be a designated hitter in the NL or not. However, if there is a DH in the NL this season, the National League will be more than happy to take control of Freeman. The San Francisco Giants won over 100 games last season and had a better record than the Dodgers.
If the Giants added Freeman, San Francisco would look absurd on paper. Buster Posey just retired and Brandon Belt signed a qualifying offer for one year. If Freeman were to sign with the Giants, Belt would likely have to play more designated hitter.
Who knows what the conversations have been with Belt on playing time, but if you're the Giants, you have to make sure that the designated hitter is in play before making this move. Belt literally had a .988 OPS from 2020 to 2021 and is a major bat for the Giants. But if you're able to have Freeman and Belt in the lineup throughout the season, that's completely dangerous.
Los Angeles Dodgers
Do you think the Dodgers are just going to let the Giants beat them in the free agency market? With Corey Seager leaving, there's always room for Max Muncy to move over to the middle infield to allow Freeman the opportunity to play first base. With Max Scherzer and Clayton Kershaw headed for free agency, there might be some money freed up to bring in Freeman.
At the end of the day, nobody, myself included, believes Freeman will actually leave Atlanta. However, when Washington won the World Series a few years ago, Anthony Rendon headed right over to Los Angeles the following season. This stuff happens. But it likely won't happen with Freeman. The man just seems too loyal and loves it in Atlanta.