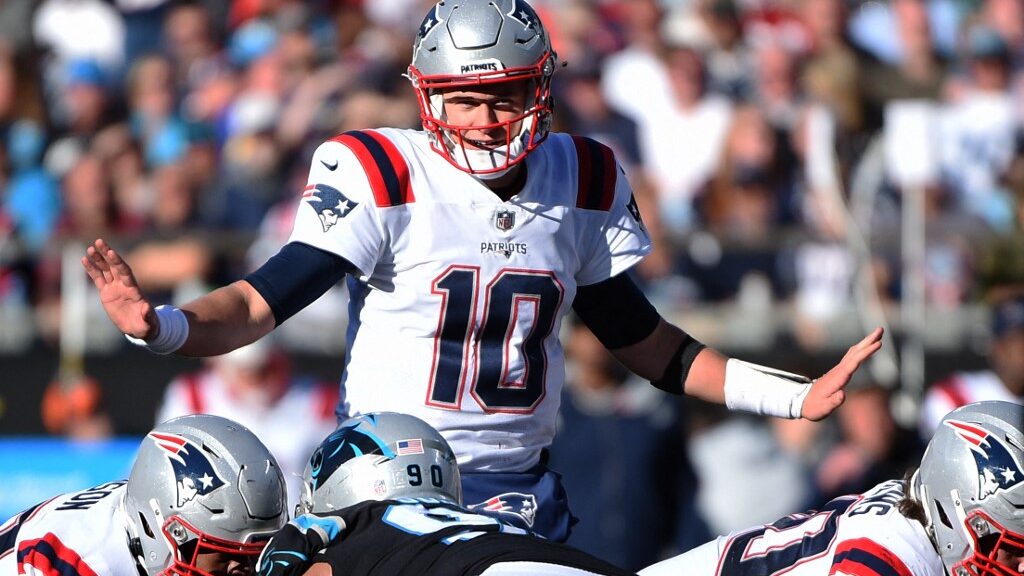 NFL Week 15 is here and we have been blessed because we have NFL on Saturday too! And of those two games scheduled, there is one in particular I'm definitely keeping an eye out for: New England Patriots vs. Indianapolis Colts. Read below for my NFL Pick and Prediction.
Remember to do all of your odds shopping at Bookmakers Review to find all the best values to make your best bets.
New England Patriots vs. Indianapolis Colts
Saturday, December 18, 2021 – 08:20 PM EDT at the Lucas Oil Stadium
New England
The Patriots are coming off of a bye-week after defeating the Bills 14-10 in week 13.
In wicked winds and weather, the patriots gained a total of 241 yards in their victory and allowed 230 yards against them.
New England, impressively, rushed 46 times for 222 yards and completed 2 out of 3 passes for 19 yards. The Bills rushed 25 times for 99 yards and completed 15 out of 30 passes for 131 yards.
Indianapolis
The Colts are also coming off of a bye-week after dominating the Texans 31-0 in week 13.
In their victory, the Colts gained a total of 389 yards and held Houston to only 141 total yards.
Indianapolis rushed 48 times for 238 yards and completed 16 out of 22 passes for 151 yards. Meanwhile, the Texans rushed 19 times for 84 yards and completed 11 out of 27 passes for 57 yards.
Prediction
The current NFL Odds at your top sportsbooks are: New England +2.5 (-108) and Indianapolis -2.5 (-108).
The Patriots have definitely grown with Mac Jones and they appear to be unstoppable. But I know this weekend will be a good test of their skills.
The Colts have been a pretty solid team this year, but I do have some doubts when it comes to the consistency of Wentz. And that's when Johnathan Taylor comes in. Belichick is going to do all he can to stop Taylor, and as long as they can do so, I think the Patriots will come out victorious.
In New England's last five games, their defense has held their opponents to as much as 13 points. Belichick is the kind of coach that always has a plan, and after seeing how they played against the Bills in week 13 in such horrendous weather, it's hard for me to fade them.
The Patriots are 6-0 straight up on the road while the Colts are 3-4 at home. Plus money on the Patriots is a great deal to me, so I'm grabbing the extra free points at Heritage.
NFL Pick: New England Patriots +2.5 (-108) at Heritage (Visit our Heritage Review)

New England Patriots

+2.5