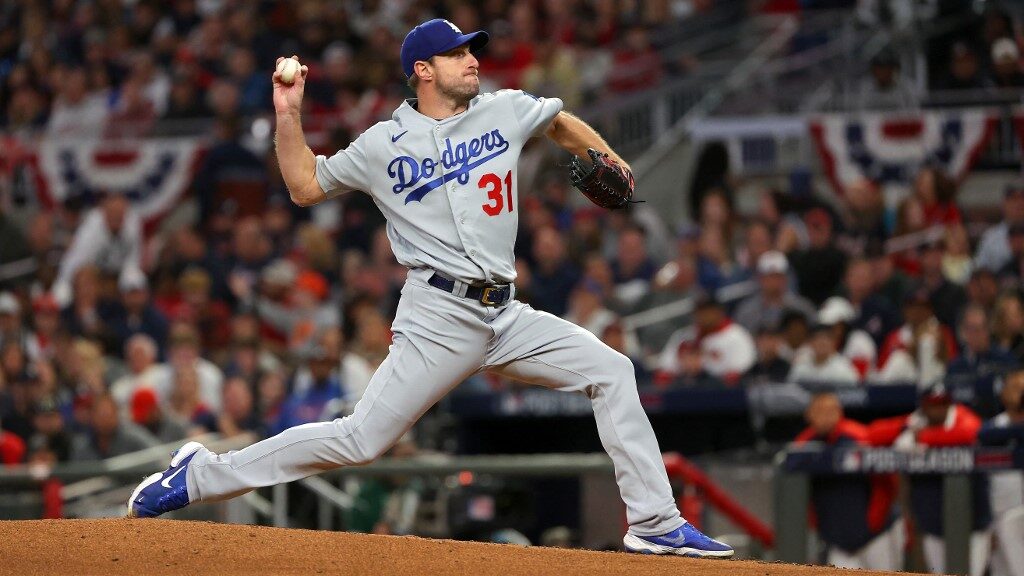 I know baseball is locked out right now, as of December 9. We likely won't see any free agent signings until February or March. That's when things will likely settle into place and both sides will come to an agreement. It's hard to predict World Series champions knowing that most teams aren't even close to being organized yet. Once the lockout is complete, teams will race to sign all of the talent still left on the board.
There are players like Kris Bryant and Carlos Correa still on the market along with starting pitchers like Carlos Rodón. The Mets could absolutely pursue one of those three and really become special. Earlier, before the lockout, the Mets signed Max Scherzer to a ridiculous contract of three years for 130 million dollars.
For a guy that will be 38 on July 27, three years seemed fair enough. Scherzer is coming off another massive season where he pitched for the Washington Nationals and the Los Angeles Dodgers. He put together a 15-4 record with a 2.46 ERA and a WHIP of .86. Scherzer and ace pitcher Jacob deGrom will be a filthy duo in the Mets rotation for the next few years.
If both pitchers stay healthy, 40 percent of games for the Mets will be started by either Scherzer or deGrom. That's just sensational stuff. We know Taijuan Walker will be pitching for the Mets next season. He struggled in the second half but found his way into the All-Star game after a superb first half to the season. If Walker can find his form again and pitch as he did in the first half, the Mets rotation could really be something special.
Meanwhile, the Mets struggled to hit the ball last year. Javier Báez won't be back after signing a deal with the Detroit Tigers. However, Francisco Lindor, the big acquisition last year, started to come along later in the season when Báez arrived. We'll see if Lindor is capable of getting back on track with other additional hitters in the lineup.
The Mets signed Starling Marte, Mark Canha, and Eduardo Escobar to deals and surely aren't done just yet. The offense will look stacked on paper but it looked that way last season and didn't perform. Plus, the Mets bullpen will need reinforcement after losing out on Aaron Loup for the Los Angeles Angels. Let's also not forget that Noah Syndergaard left the team for Los Angeles as well.
The Mets likely still need another corner outfielder and an infielder. That player could be Kris Bryant, who can do it all. The Mets will also need a couple more reliable starting pitching arms and a ton of quality relief pitchers. Lastly, the Mets don't even have a manager at this time. The Mets are more than likely going to hire Buck Showalter, but there are plenty of candidates waiting for an opportunity with the Mets that could impress and get the job.
Signing Max Scherzer was crucial for the Mets regardless of everything else going on. Scherzer and his teams are always finding the World Series. He won a World Series with the Nationals and while he fatigued a bit last year, he's back, healthy, and ready to compete with the Mets this season. The Mets are absolutely a contender for the World Series this year. The team isn't even close to being constructed yet and they already look premier.