Top Wisconsin Sports Betting Apps & Wisconsin Offshore Mobile Sites
Most wagers in the U.S. are made via mobile devices. In fact, over 80% of sports handle comes via mobile, with most of the states in the top ten having over 90% of their handle come from mobile. With this in mind, online betting sites have had to adapt their offerings to accommodate this trend that has become a reality.
One thing that has to be mentioned is that most offshore sportsbooks do not have a dedicated app the same way that regulated ones do. As nice as those apps are, they are also very limited. For example, all state-regulated apps only work in the state that is regulated, which means if you are out of town, you will not be able to access the site in question.
The other thing that needs to be pointed out is that regulated sports betting apps only offer one service. Offshore mobile platforms offer sports, poker, horse racing and casinos. This guide is designed to inform you of what the best mobile betting options in Wisconsin are so you can pick the best one for you.
Wisconsin Betting Guides
We have a variety of pages available if you want to learn more about the best Wisconsin betting sites or if you want to check out a dedicated guide to the other online betting markets that are available in Wisconsin.
The Best Wisconsin Sports Betting Apps & Mobile Sites
Our betting experts have provided you with their top ten according to a set of criteria to highlight the best choices available.
On top of the summaries of these brands in this guide, we also provide links to more in-depth reviews of these ten sites, plus 100+ more. These sites are ranked from A+ to F and will help you make the right choice.
Reviews of the Best Wisconsin Betting Apps & Mobile Sites
These are the ten sites chosen by our experts, based on their ability to provide quality service and offer reliable payouts. Of course, their mobile platform is important but it is far from the only factor.
1. Bovada: High-Level Offerings Across the Board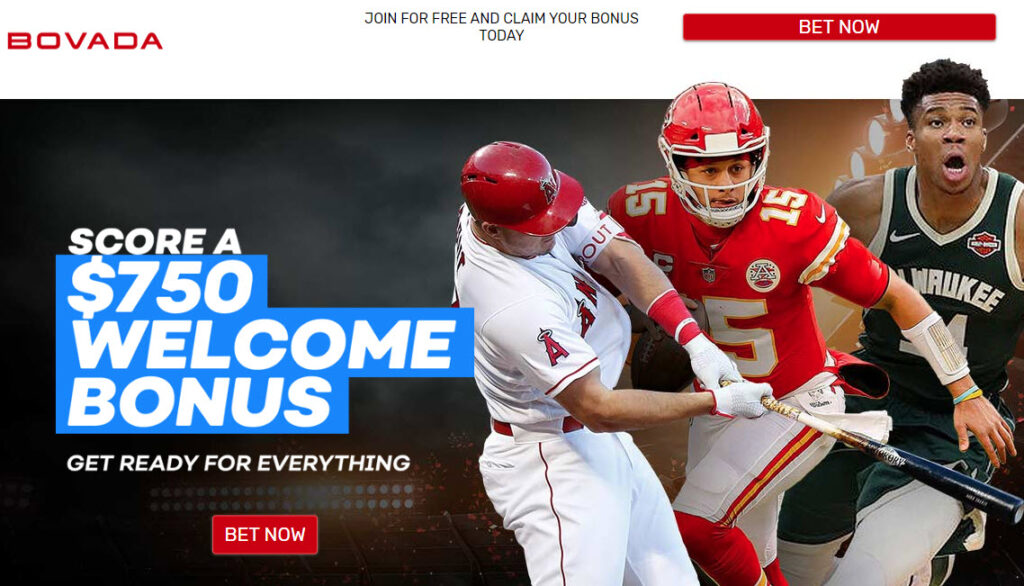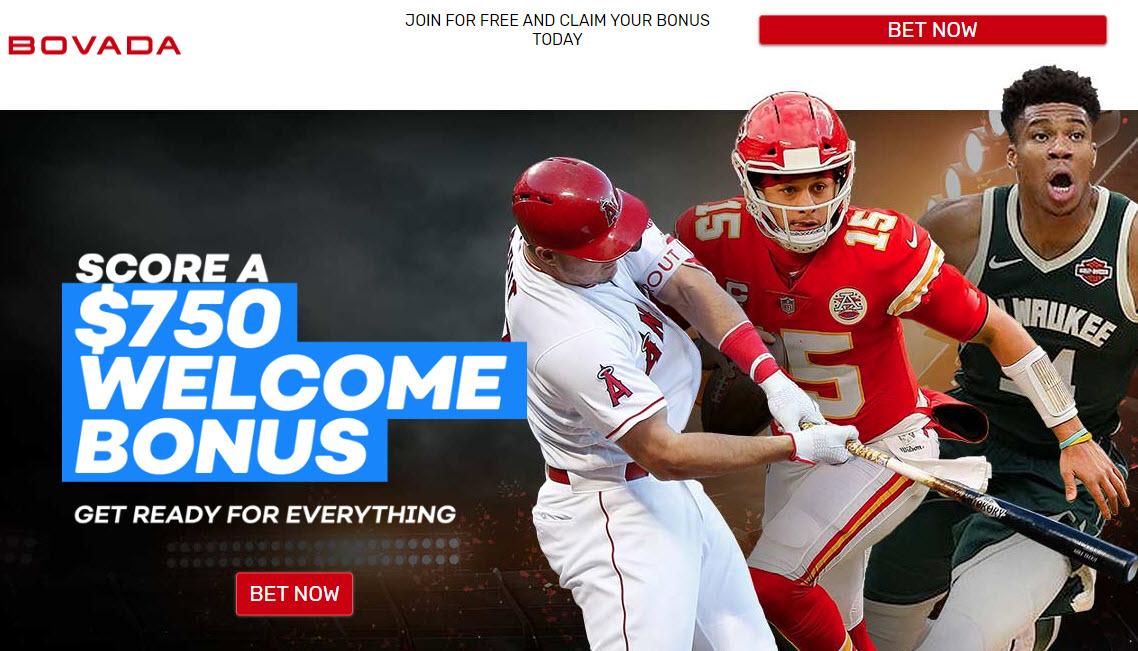 One of the perks of Bovada's mobile platform is that it's on par with the desktop offering. This is really important, especially if you want to take advantage of America's busiest poker room. Even though it sounds like a slogan, it's actually a fact that Bovada is a part of the largest US-friendly poker network. This is one of the few competitors that has an app you can download but only for the poker room.
You can also bet on your favorite game or get some action at their casino. Their overall offerings is part of the reason their brand is so well known in the industry. They are a forward-thinking brand that caters to Wisconsin mobile bettors in all aspects of online gambling so you can be sure to get some of the best bonuses in the industry.
Pros:
One of the most complete betting markets available for mobile betting
Poker room with the highest traffic in the U.S.
Cons:
Early odds not always available
Betting limits tend to be lower
2. Heritage Sports: Mobile Platform Lets You Get in On Live Betting Action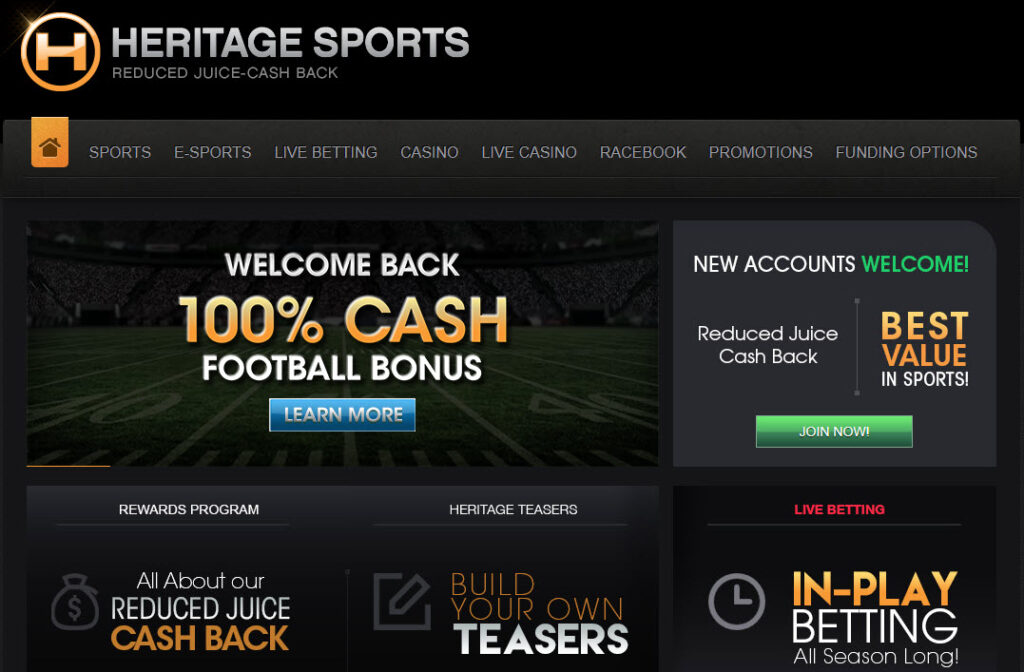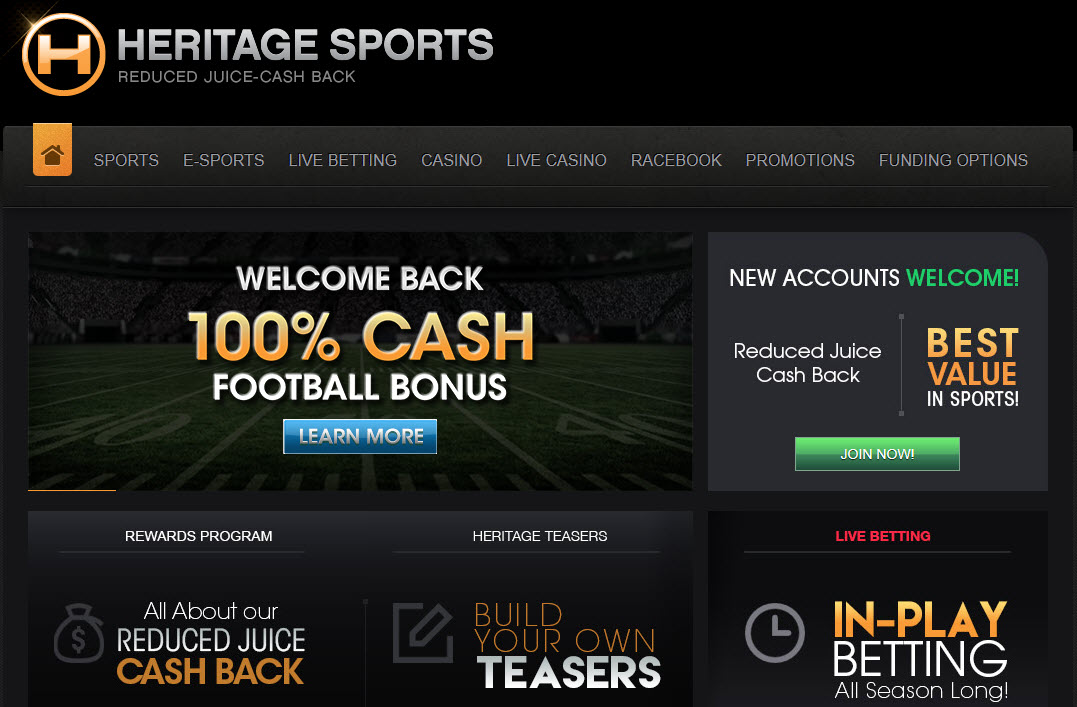 Heritage Sports' mobile platform is one of the most user-friendly in the industry. It really helps Wisconsin sports bettors make live bets with ease, especially with rising popularity of live betting. This also includes their online casino which offers several games with live dealers.
Heritage Sports also offers reduced juice, which means that you will pay less than the industry standard of -110. You'll save 20% on your spread and total bets at Heritage Sports with their -108 reduced juice model.
Pros:
Save 20% with -108 juice
Mobile platform is very user-friendly
3. Bookmaker: Early Odds and Elite Service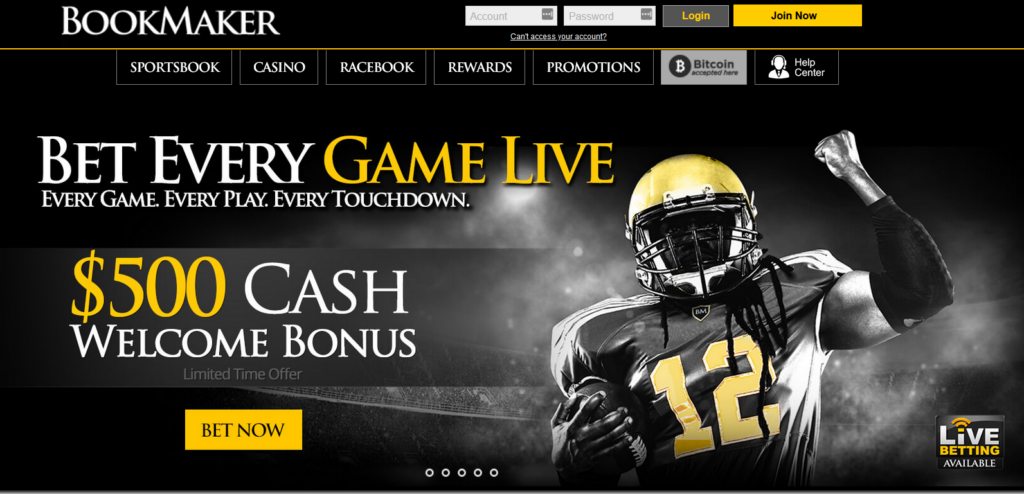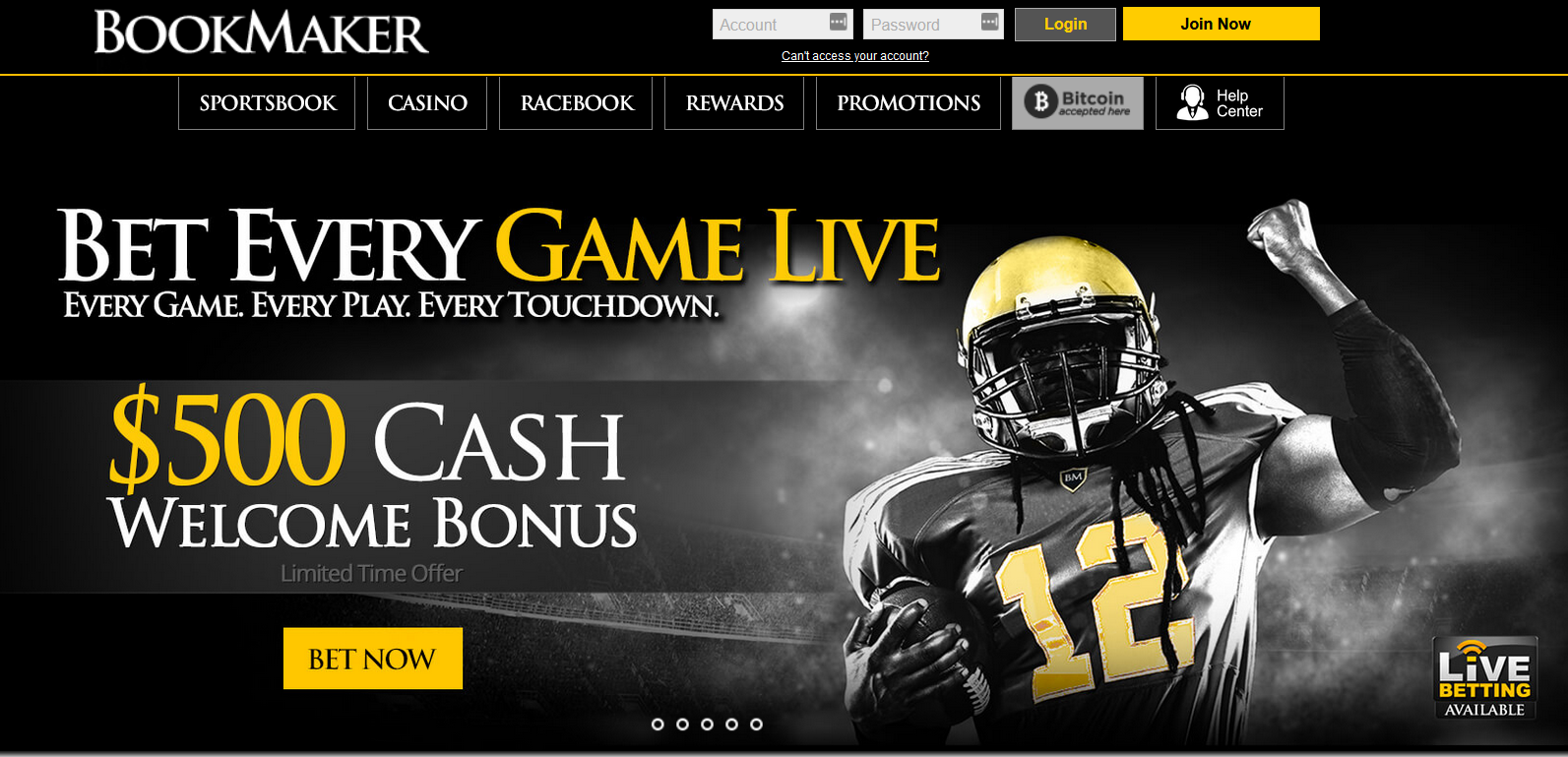 The mobile version of Bookmaker.eu is one of the best in the industry. That should come as no surprise as Bookmaker is one of the elite brands in the business. They've been servicing players in Wisconsin for over two decades and offer a multitude of gambling services.
Among the perks you get as a Bookmaker customer, are access to early lines, elite customer service and fast payouts. You'll also get access to some of the most competitive odds as Bookmaker.eu is one of the market setters in the industry. Another advantage offered is the loyalty program which is one of the best in the industry.
Pros:
Mobile interface is top-of-the-line
Early odds available
Higher betting limits
Cons:
No poker available
Fewer props markets than competitors
4. BetOnline: Odds Market One of Industry's Best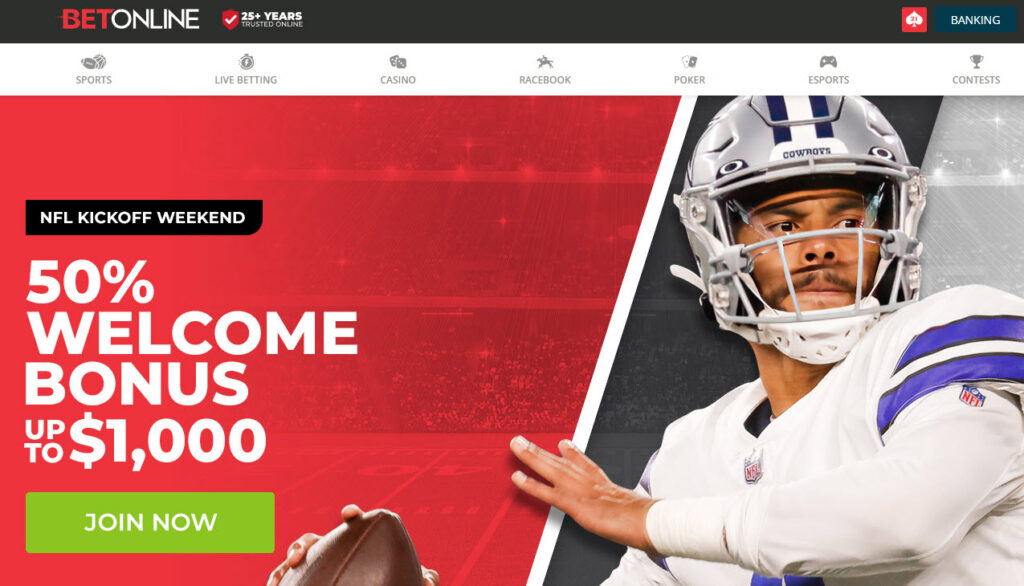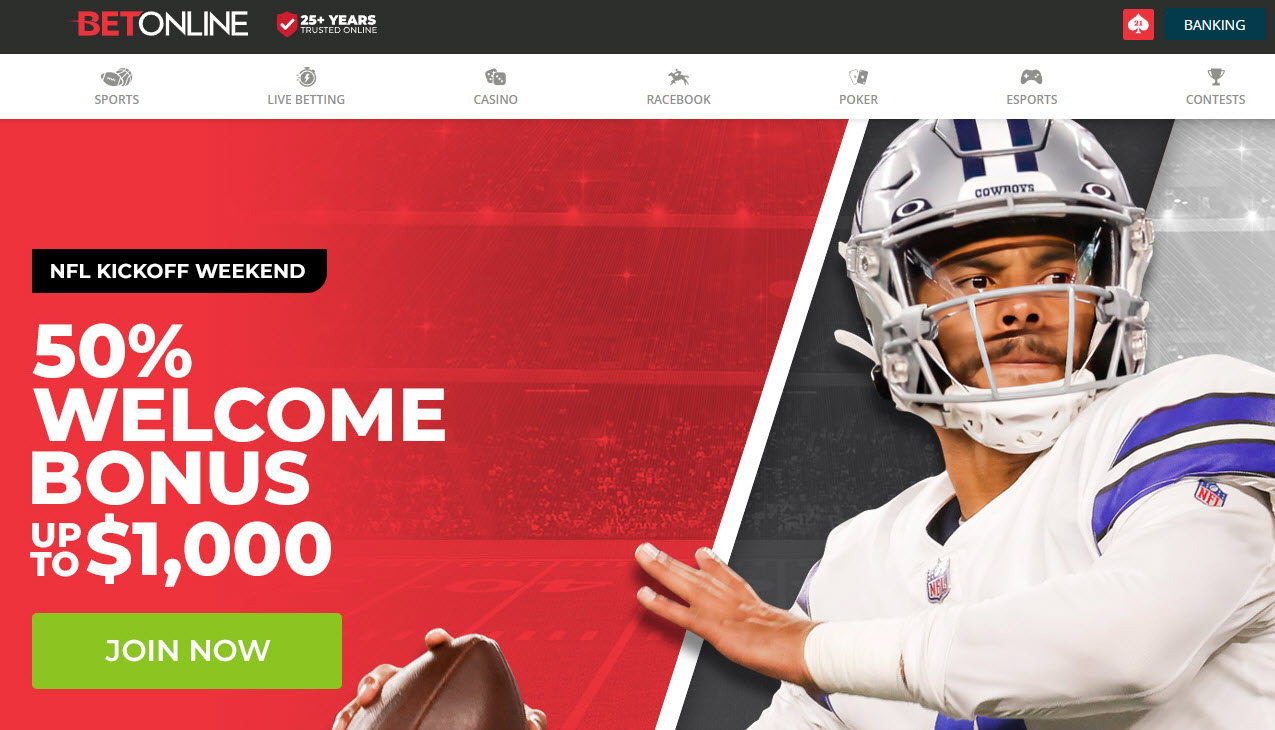 BetOnline has been around since the 1990s. Their online offering is a reflection of that and Wisconsin customers with accounts here love the fact that they get the best odds in the business.
They offer NFL lines weeks in advance of most of the brands on this list. You also get amazing props, which include the ability to bet on politics and entertainment. BetOnline is certainly one of the leading brands in the business when it comes to betting on sports and entertainment.
However, BetOnline also offers one of the most modern mobile platforms which includes their casino as well as their racebook. Their poker room, which is part of the third busiest network in the country, has a separate app that you can download to play on the go.
Pros:
Early odds and opinionated lines on top markets
Amazing prop bets
Live streaming of games
Cons:
Higher play-through requirements than some competitors.
5. BetAnySports: Best Reduced Juice Model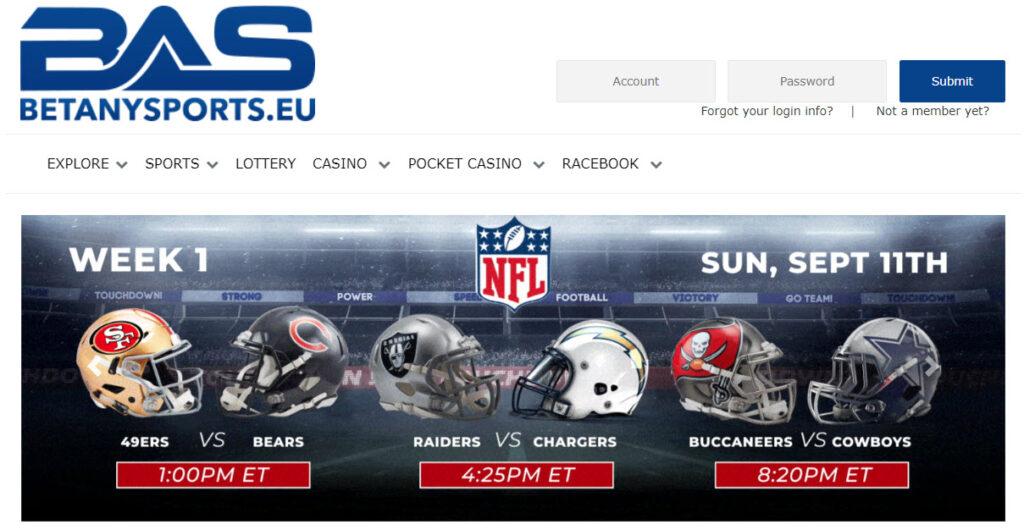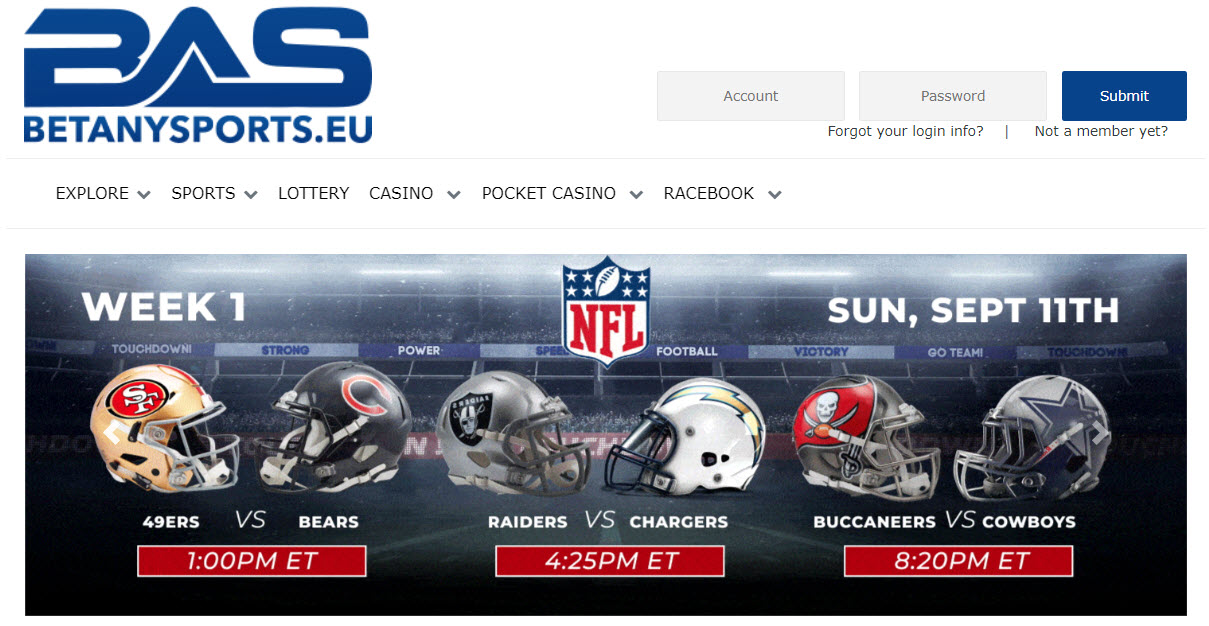 We have to point out that BetAnySports' mobile platform is not as modern as other brands on this list but as previously mentioned, that is not the end all be all when choosing a mobile site. It's one thing to not look as modern, but if the functionality is up to par, it's enough to make our recommended list as long as they excel at their other offerings.
BetAnySports is another site that offers reduced juice with up to 50% savings on your average wager. That means the juice at BetAnySports is -105, a price that is hard to beat. With that price, your money goes a lot further at BetAnySports. They also have a cashier section that allows you to get money easily and get paid out fast.
Pros:
Big savings with -105 juice
Fast payouts
Lower rollover requierments
Cons:
Mobile platform needs an update
Less variety of bonuses
6. BetUS: Mobile Users Get Generous Bonuses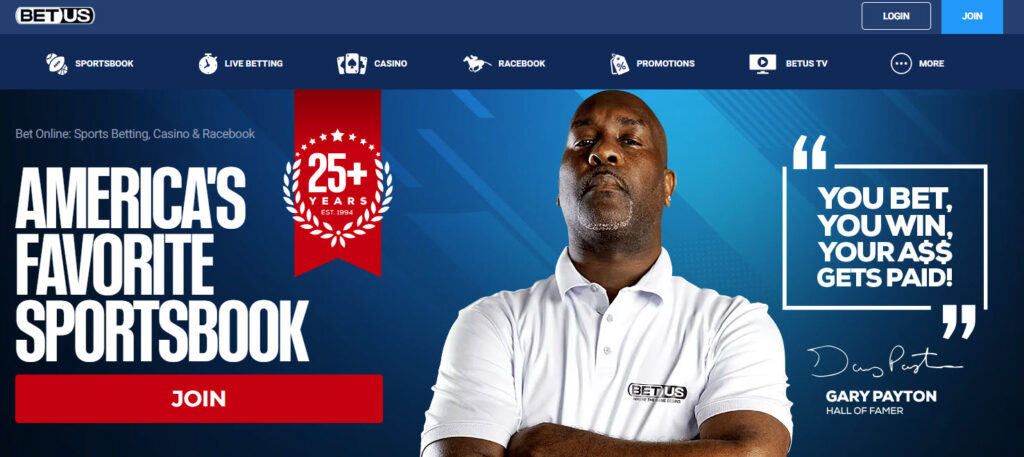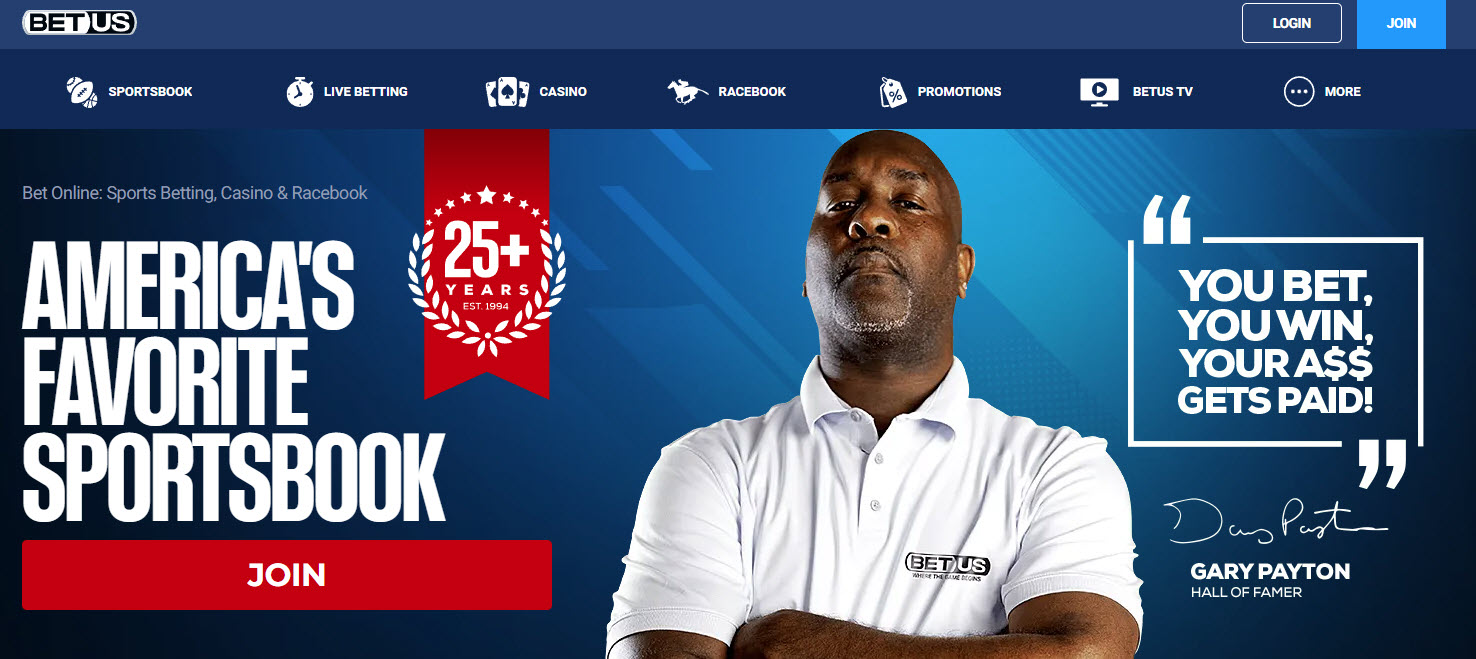 BetUS has built a reputation for big-time bonuses. Not just the size of the bonuses but also the variety they offer. Wisconsin mobile bettors can get welcome bonuses, reload bonuses, bonuses specific to the casino and even cash bonuses as well.
When you log in to their site for the first time, you will notice how modern-looking the design is, which is something they continuously update. Having been in business since the 90s they've always changed with the times and in a lot of instances bring fresh new ideas to the table
Their interactive section has game previews and even free picks for NFL, NBA, MLB, college football and more.
Pros:
High-level customer service
Some of the biggest bonuses in the business
Cons:
Mobile version not on par with desktop offering
Higher rollover requirements
7. WagerWeb: Fast Payouts Keep Mobile Bettors in Wisconsin Coming Back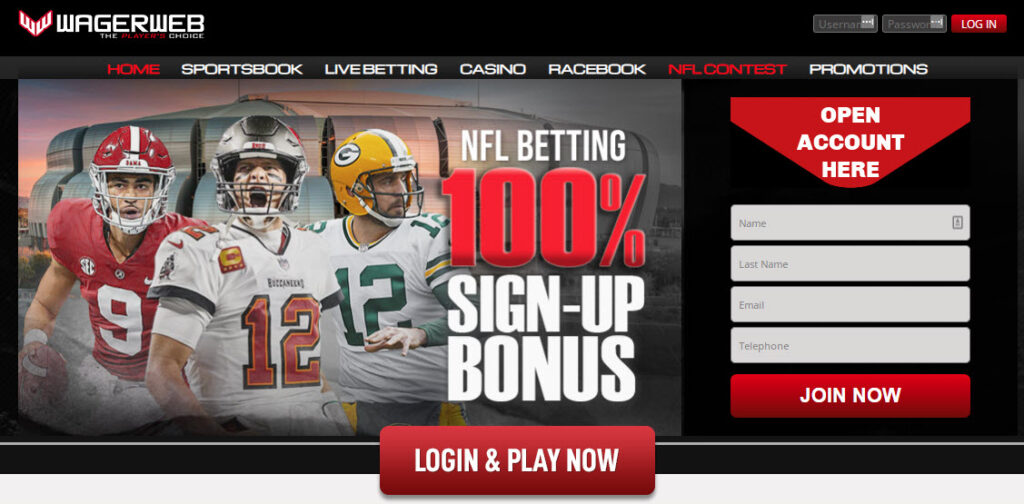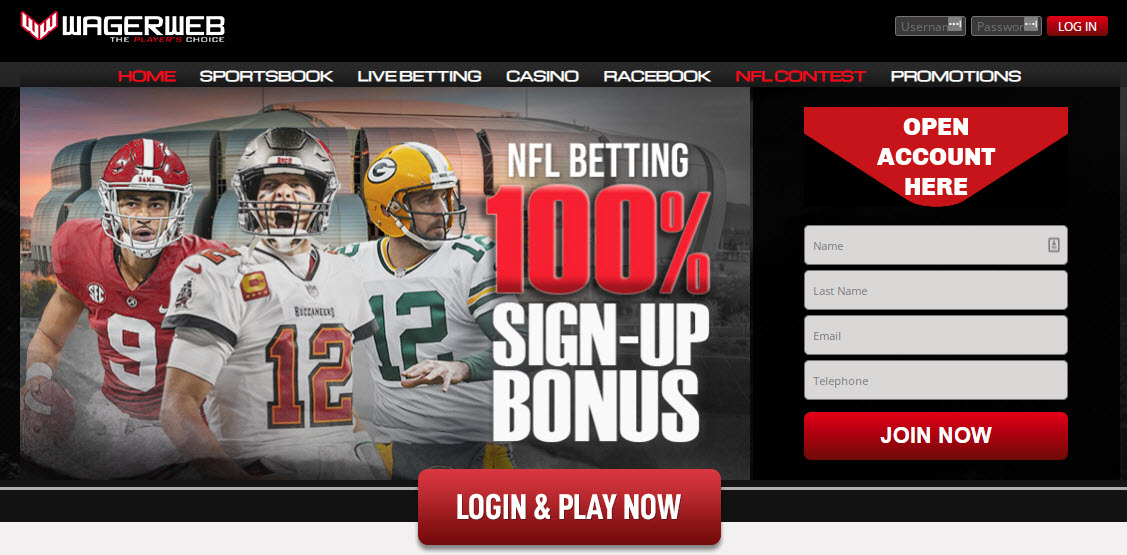 WagerWeb is a favorite of Wisconsin mobile bettors for many reasons, chief among them their fast payouts. That isn't the only reason it's so popular in the state but it's a good start. The other reason is the reduced juice model of -108.
If that seems familiar, it's because WagerWeb is part of the same group as Heritage Sports. That means elite-level service with tons of betting options and a strong mobile platform. They have all of the offerings that you would expect from one of the top offshore sportsbooks that we are sure you will enjoy.
Pros:
Fast payouts available
Reduced juice saves you 20% on your bets
Cons:
Lower betting limits on certain events
Platform not as modern as Heritage Sports
8. Everygame: Mobile Platform Exceeds Desktop Version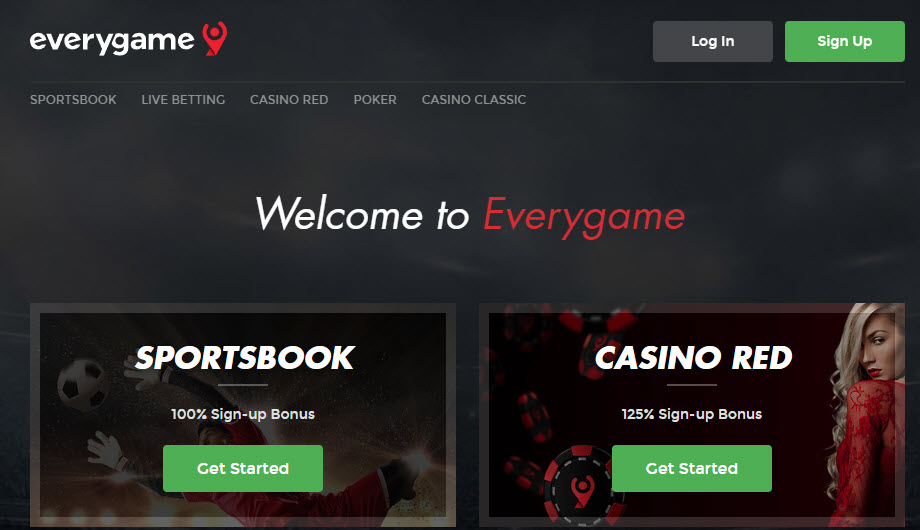 While we mentioned that a mobile platform is only as good as the desktop version, there are some exceptions to that rule. Everygame steps in to prove that point as their mobile offering is better than their desktop version. That's a big deal when choosing the best mobile betting site in Wisconsin.
Everygame offers Wisconsin players a lot of interesting promotions to choose from. This is important because as we've stated previously, the value of a bonus depends on the type of player you are. Combine all of these things with a large betting market and strong customer service, Wisconsin bettors can't go wrong with Everygame.
Pros:
Mobile platform better than desktop version
Best online mobile casino amongst competitors
Cons:
Bonuses not as big as some competitors
9. SportsBetting: Cash Bonuses Available for Mobile Players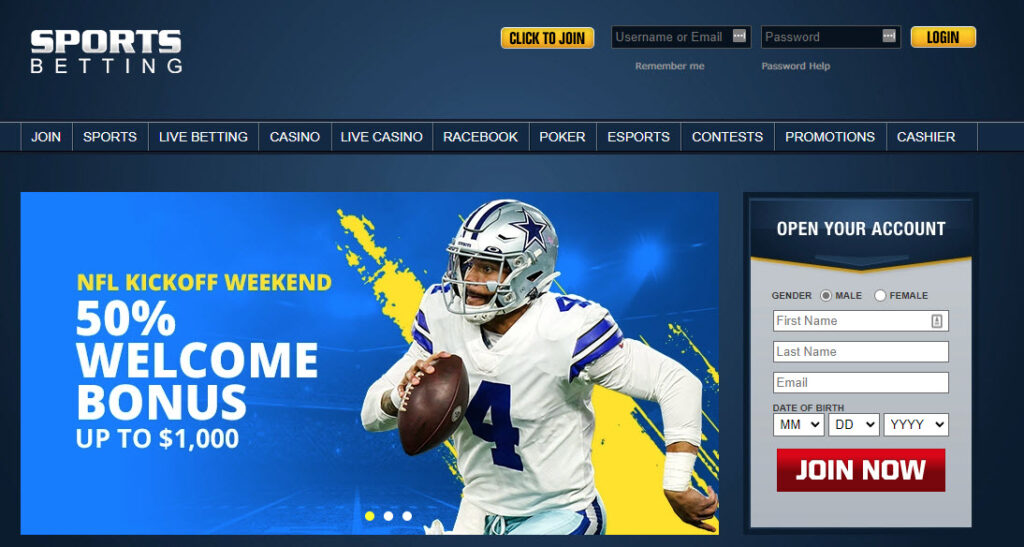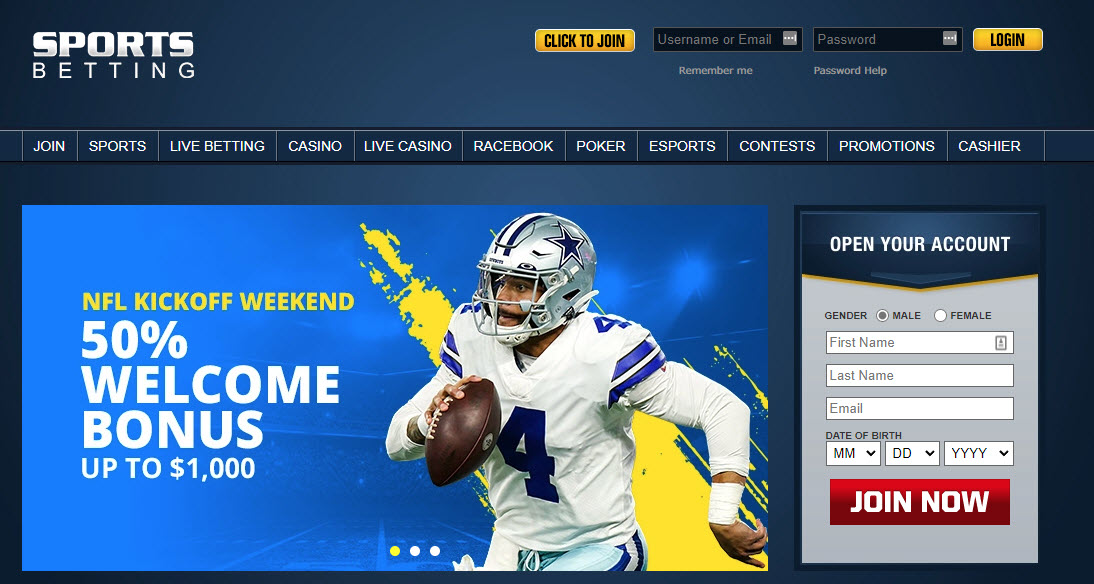 Most bonuses offered to mobile bettors in Wisconsin come in the form of free play. In case you're wondering what the difference between free play and cash is, then you need to pay attention to the money risked when making a bet. With both cash and free play, when you make a bet and lose, your risk amount is gone.
When you make a wager and win with cash, you get your profit plus the risk amount back. With free play, even if you win, you only get the profit, the risk amount is gone regardless of the outcome. This last point is what makes SportsBetting's cash bonuses so valuable.
SportsBetting.ag also offers really big betting limits, which is something that attracts a lot of customers that would be described as VIP. If VIP players are playing at a site, they won't last long unless the customer service and offerings are up to par with what high-value customers expect. You will benefit directly from this as a SportsBetting.ag customer.
Pros:
Betting limits higher than industry average
Elite service that caters to big players
Cons:
Lower bonus percentages than some competitors
10. JustBet: Live Betting Market Offers Tons of Choice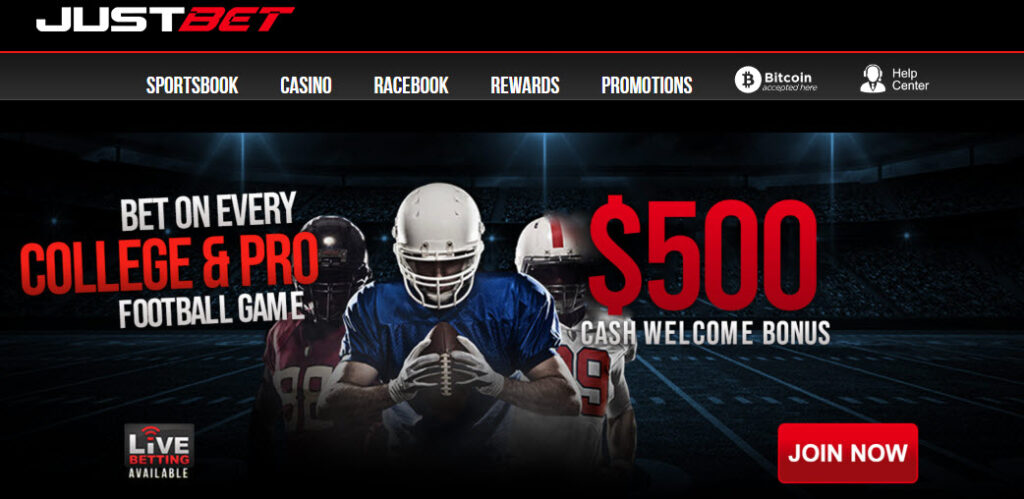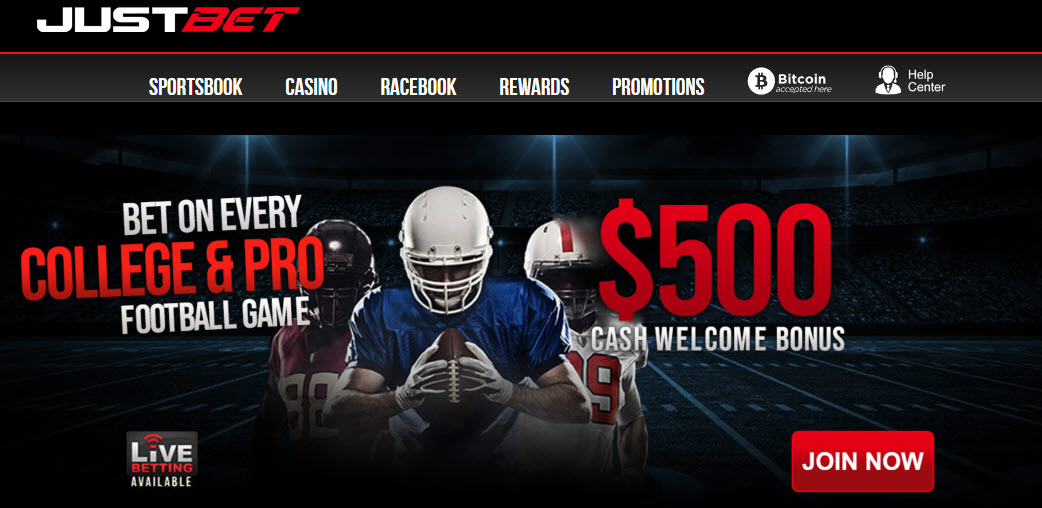 Live betting has been making its way up the ladder in terms of betting options. It is quickly becoming the favorite of Wisconsin mobile bettors due to the increased access to game action it offers. For example, your pre-game bet might not be going the way you anticipated but you see a live line that allows you to still get a win.
Mobile platforms have helped increase live betting popularity and JustBet has adjusted their offerings accordingly. JustBet is part of the same group as Bookmaker.eu, which means their offerings are top-class and consistent all the way through.
Pros:
Early odds get you the best prices
Crypto users get extra incentives
Cons:
No poker on mobile offering
Is it legal to engage in sports betting in Wisconsin?
Sports betting launched in Wisconsin back in November 2021, therefore making it legal to engage in sports betting.
Wisconsin Sports Betting News and Latest Developments
2019: Governor Tony Evers takes office in Wisconsin and begins working on a gaming compact with local tribes.
2021: Sports betting is legalized in July when Governor Evers signs gaming agreements with all 11 tribes in Wisconsin. The Oneida Tribe became the first to announce plans for a retail sportsbook. In November, retail sports betting launches at Oneida Casino in Green Bay. The St. Croix Chippewa Native American Tribe sign a gaming compact with Gov. Evers that will allow each of their three tribal casinos to operate legal sportsbooks. They also announced plans to open a retail sportsbook at their Turtle Lake Casino.
2022: In February, the Milwaukee Bucks, who were fresh off an NBA championship, sign Betway as an official betting partner. An agreement is reached in October with the Sokaogon Chippewa Community on a tribal compact that lets them offer in-person wagering only at their Mole Lake Casino & Lodge.
Top Wisconsin Mobile Sports Betting Operators Compared
This guide is intended to assist you with choosing the top Wisconsin mobile sports betting sites for you. At the end of the day, we can recommend the best of the bunch but ultimately, the best one is a matter of personal preference.
That said, we did ask our betting experts who they believe to be the top mobile betting sites for Wisconsin and the five most popular sites were BetOnline, Bovada, Bookmaker, BetAnySports and Heritage Sports.
As you can see in the table above, our industry experts have awarded Bookmaker, Bovada, Heritage Sports and BetOnline with A+ ratings due to the numerous benefits that they offer to their customers.
How We Rank the Best Wisconsin Sports Betting Apps & Mobile Sites
Our betting experts use the same criteria to compare all online sportsbooks to make sure that their feedback has consistency. A lot of the mobile sports betting sites in Wisconsin have similar offerings. Below we have the criteria used by our betting experts to help find the best online sportsbooks.
We've also highlighted things that we hear customers say are big factors but our experts feel that players with less experience might put too much emphasis on these points.
Mobile Betting Experience Quality
This can refer to several aspects of your betting experience, starting with the quality of the platform for mobile betting. That is important but far from the only consideration.
The one thing you want to do with a mobile platform is to compare it to the desktop offering of a site. If they are similar in quality, that really should be good enough, unless the problem is you aren't satisfied with the overall quality of the site.
Value of Betting Lines & Odds
This is a major factor for our betting experts to include a brand on our list of best sportsbooks and mobile betting sites. Most sportsbooks operate in similar sports betting markets, especially in the U.S., where the NFL and NBA are king, and college football and basketball, MLB, NHL and UFC make up the bulk of the betting markets covered.
You should be comparing prices and the availability of odds. Also, how early are the odds available? The earlier odds are available, the better price you are likely to have access to. All of this is conducive to making money which all players are trying to accomplish.
Bonuses for Mobile Betting
It's quite rare to find a bonus that is specific to mobile betting due to the fact that there really isn't anything special about it. In fact, since PASPA was struck down back in 2018 –which allowed states to decide the issue of legal sports betting for themselves– over 80% of sports betting handle comes from mobile betting.
With that in mind, a sportsbook has no incentive to make mobile-only bonuses because it has become the norm. The best advice we can give Wisconsin sports fans is to read the terms and conditions carefully before claiming any bonus.
Live Mobile Betting & Streaming
This is not a common feature but is expected to change soon. As the world continues to increase their mobile usage, streaming sites keep popping up everywhere you turn. There are certain online sites that offer streaming, but this is not a deal breaker for the time being because it is more of an exception rather than the rule at the moment.
Variety of Banking Options & Payout Timeframes
This is one of the biggest considerations that our betting experts took into account when recommending mobile sportsbooks in Wisconsin. If you have trouble putting money in, then there's a chance you might miss out on the odds that you like before they change or even worse, miss out on a game altogether. We make sure each site offers a wide range of deposit options.
The same goes for getting your cash out when you win. If the banking options are limited, then you might have a problem getting quick withdrawals. Neither one of these scenarios is acceptable and our betting experts put a lot of emphasis on this point when recommending these sites to you.
All of our top-rated offshore sports betting sites accept a variety of banking methods, including credit cards (Mastercard, American Express, Visa), debit card transfers and even crypto options (Bitcoin, Bitcoin Cash and Ethereum).
Customer Service Help
This one is underrated for a very understandable reason. The fact is, if everything is going well with your mobile betting experience, you don't have much reason to speak to a customer service team. Everything you need to do can be handled on the mobile platform without speaking to anyone.
That said, when you need help, it's very convenient to have someone on hand that can resolve your issue or answer your question right away. While having 24/7 support is nice, it does not equate to good service.
Our betting experts definitely prefer around-the-clock support but the quality of the support is what is more important. All of the recommended brands in this guide have excellent customer service teams.
Prestige & Security
For an offshore sportsbook, nothing is more important. They understand their place in the industry and because they are located in a different jurisdiction than a lot of their customer base, their reputation, prestige and security mean more to them than regulated brands who have the backing of multi-billion dollar corporations. This is why you get a more personalized level of customer service from offshore brands.
Make no mistake, these brands are multi-million dollar companies themselves but they didn't start that way, which is the big difference. They know the personal touch they provide separates them from the rest. As a result, they spend millions of dollars in cyber security to make sure their prestige and security remain intact at all times.
How to Sign up for a Wisconsin Betting App and Mobile Site
We have detailed the general steps necessary to start gambling with an online sports betting site below:
Step 1: Open a Sports Betting Account
Once you are on the site of your choice, you should see the option to either "Join" or "Sign Up." Choose whichever one is available and fill out the registration form.
Step 2: Choose a Payment Method
Once you've completed the registration form, you now officially have an account. You still need to put money in, so the next step is choosing how you want to fund the account. Once you've chosen your method, you can proceed with your desired deposit amount. Remember, if you're trying to qualify for a specific deposit match bonus, you may need to put in a specific amount to qualify for the bonus.
Step 3: Select a Bonus
If you like bonuses, you usually get the most generous one on your first deposit, otherwise known as the welcome bonus. Make sure you understand the terms and conditions before claiming any bonus.
The main concern for you as a new player is the fact that bonuses have restrictions on your ability to cash out. As an example, you may have to wager a certain amount of money before you're allowed to cash out. Some bonuses also have maximum cashout amounts as well as restrictions on certain types of events.
Step 4: Choose a Sport to Wager
Betting on your favorite professional sports teams is exactly why you're here, so choose your sport and make your wager. At this point, you should also take the time to review their betting markets to see what type of action you can get in on. It is very possible you find a better bet than the one you originally had in mind before opening your account.
Step 5: Place your Bet
You're all set to make your wager(s) and enjoy your online mobile betting experience in Wisconsin. Before you hit the "place bet button" make sure you review your wager to see you've made the right selection.
Wisconsin Mobile Betting Bonuses
If you aren't sure what type of bettor you are, this would be the time to consider that. One of the most important decisions that a new player can make is whether or not to take a bonus.
While taking bonus money might seem like a no-brainer to a lot of customers, there exists a group of players that don't ever take bonuses. The reason for that is simple: bonuses come with restrictions that affect your ability to cash out.
All bonuses come with terms and conditions that include how much you have to risk before you can cash out and sometimes, how much you are allowed to take out at a time.
These are more formally known as "play-through requirements" and "maximum cash-out." If you are the type of player that wants to be able to take your money out whenever you want, then bonuses are really not for you.
On the flip side, if you're a player that knows that you have so much action at any given time that playthrough requirements really won't affect you, then bonuses are a great idea. If you are somewhere in the middle, that is normal. The truth is bonuses aren't all the way good or bad, it's a matter of context.
Knowing yourself as a player is the common denominator here because you will be able to compare the wide range of sports betting bonuses offered and decide what terms and conditions you're willing to accept.
Sign-Up Bonuses
Usually, the most generous bonus that you will receive, sign-up bonuses are what a lot of online betting sites use to attract customers. If bonuses are really that important to you, we suggest looking at what promos the site has for existing customers, also known as reload bonuses. Unless you do not plan on re-depositing, then reload bonuses are actually more important than the signup bonus for you in the long run.
Existing Customer Promos
These are available after you make your first deposit. Depending on the sportsbook, you can probably take these on your first deposit. The reason we mention this is because sign-up bonuses are so generous, they usually come with more playthrough requirements. If you are concerned by playthrough requirements, you should explore the reload bonuses because they usually come with more favorable terms.
No Deposit Bonuses
These bonuses aren't given out too often and you should definitely expect them to have restrictions on things like what events they can be used on and what the maximum cashout amount is. That said, it's nice to have a sportsbook that will give you an extra chance to get in on some action without having to deposit first.
Free Bets
Same as no deposit bonuses, free bets will be restricted from certain events and usually have maximum cashout restrictions.
Reload Bonuses
This type of bonus allows you to get free money every time you make a deposit to your sports betting account. You can get reload bonuses using any deposit method, like wire transfer, debit card, or crypto. This is similar to a match deposit bonus; however, sports bettors can get them on an ongoing basis.
The Best Betting Apps & Mobile Sports Betting Sites for iOS & Android in Wisconsin
All of the brands in this guide are compatible with both iOS and Android.
Wisconsin Mobile Sports Betting for iPhone
Every site recommended in this guide has a mobile wagering platform that is compatible with iOS.
Wisconsin Mobile Sports Betting for Android Devices
Android used to have almost two-thirds of the market share compared to iPhone. Even though that number is closer to 50% now, it means that all online sports betting sites had to make their offerings compatible with Android since they have more historical users than iOS.
Betting Mobile Site vs. Betting Apps in Wisconsin
We have outlined the key features of betting with a mobile site versus with a mobile gambling app in the next sections:
Mobile Sites
This is the norm when it comes to online sports betting. While having a dedicated app is a nice idea, it isn't really necessary. Even those who claim that the main benefit of an app is offline access, that isn't the most convenient thing when trying to get live odds. As long as the site you've chosen has a good mobile platform, you're all set.
Offshore Betting Apps
Regulated sportsbooks may offer mobile sports betting apps but you won't be able to log into them if you live in Wisconsin. That's because online sports betting is not legal in the state. Even recent news that a few tribal casinos are releasing betting apps is a little misleading. It is true that they will have apps, what isn't being mentioned is the fact that you will most likely have to be on tribal grounds to get access which is hardly convenient.
Best Wisconsin Mobile Betting App & Mobile Site
This is about the individual since betting apps are not the norm. That means you are choosing based on a mobile platform, which is down to personal preference.
It is highly unlikely that you would choose the best sports betting site in Wisconsin solely based on the mobile app. If you are, we suggest you reconsider because as important as that is, it isn't worth much unless they have competitive odds, good bonuses, quality customer service and fast payouts.
Our experts have highlighted Bovada, Bookmaker, Heritage Sports, BetAnySports and BetOnline as the top online mobile betting sites.
Mobile Wisconsin Sports Betting Sites & Apps – FAQs
Does Wisconsin allow online sports betting?
Wisconsin allows online sports betting if you are physically inside of a tribal casino. For any other online sports bets, you will need to use an offshore sportsbook. The types of gambling allowed in Wisconsin is very restrictive and there is no sign that there will be an expansion of gambling laws in the near future, meaning offshore sportsbooks are your best option for online sports betting and online casino games.
What online betting is legal in Wisconsin?
After many successful legislative sessions, Wisconsin legalized sports betting in November 2021. For the time being, the sports betting laws restrict wagering to retail sportsbooks at tribal casinos. For any other online gambling, you will need to use an offshore site.
How can I gamble online in Wisconsin?
You simply need to sign up for the offshore sportsbook of your choice, fund your account and chose what you want to wager on. Offshore gambling sites offer sports betting, betting on horse races and various casino-style games (including poker, slots and table games).
Is online sports betting legal in Wisconsin?
Online sports wagers are not currently legal in Wisconsin. Wisconsin bettors have the option to place many types of bets online via offshore sportsbooks or offshore sportsbook apps.

Offshore sports betting sites are not bound to the same laws that govern the sports betting industry in the United States. For that reason, they can offer a wide range of bet types with fewer restrictions, including betting on college sports. This is why many bettors prefer placing sports wagers on their favorite teams with offshore sites instead of engaging in in-person sports betting.
How can I bet on sports in Wisconsin?
You can place in-person or online sports bets while physically at one of the state's tribal casino properties. For other online sports betting, you will need to use offshore sports betting sites.
What sports betting apps can I use in Wisconsin?
Any of our top-rated mobile sites and gambling apps can be legally used in Wisconsin.