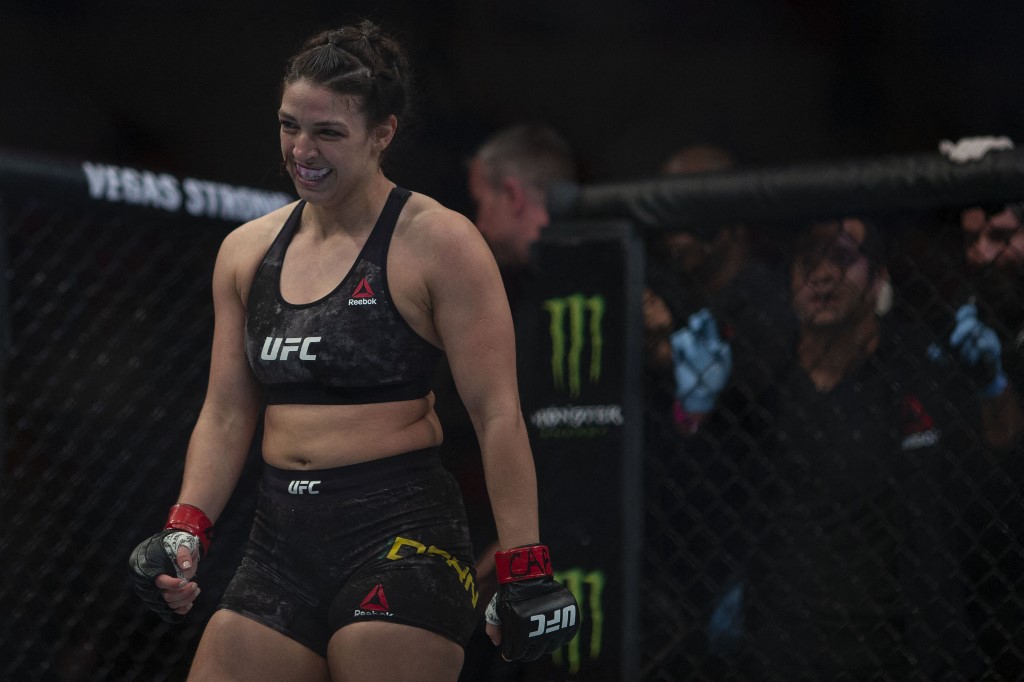 Jim Miller vs. Joe Solecki
UFC Lightweight Main Card Bout
Sunday, April 11, 2021 – 02:05 AM GMT at the UFC Apex
Jim Miller
Age: 37
Nationality: United States
Record: 32-15-0
Height: 5ft 8"
Reach: 71"
Gym: Miller Brothers MMA
Notable Gym Members: N/A
Current Streak: 1 loss
Wins by KO/TKO: 4
Wins by Submission: 18
Decision Wins: 10
Jim Miller has been a staple name in the UFC for over a decade, competing in some of UFC's most legendary fights. High-level grappling ability, especially in his jiu-jitsu offence, has allowed Miller to remain active and relevant into his late thirties.
Now aged thirty-seven, it's hard to envision Jim Miller finding success against the young strapping talent the UFC lightweight division has to offer – especially in a guy as promising as Solecki.
Joe Solecki
Age: 27
Nationality: United States
Record: 10-2-0
Height: 5ft 9"
Reach: 70"
Gym: Salty Dog Jiu-Jitsu & Gym-O
Notable Gym Members: Bryan Barberena, Scott Holtzman & John Salter
Current Streak: 4 wins
Wins by KO/TKO: 1
Wins by Submission: 7
Decision Wins: 2
Suppose you question your average MMA fans & critics on the most talented up & comers. In that case, Joseph Solecki will not enter their minds – but trust me, the 27-year-old from Wilmington is an underrated fighter worth paying attention to.
Since making his UFC debut on 'Dana White's Contender Series', Solecki has proven to be a problem for the opposition and will finally be gifted with a rise in the level of competition he's faced.
Fight Prediction
A massive win over Austin Hubbard sealed the deal for me; Solecki treated Hubbard like an amateur and proved himself worthy of some stiff competition.
In steps Jim Miller, and if the UFC wanted to use one of their veterans to promote the skillset of Joe Solecki, I believe Miller is the perfect candidate.
I rarely pay the juice on competitors with a small amount of UFC experience, and don't get me wrong; Miller is quite capable of sneaking in a cheeky submission – I can't give him an all-around advantage in this bout.
UFC on ABC2 Free Betting Tip: 2u on Joe Solecki at 1.50 (-200) with Bet365 (visit our Bet365 Review)
Nina Ansaroff vs. Mackenzie Dern
UFC Women's Strawweight Main Card Bout
Sunday, April 11, 2021 – 03:05 AM GMT at the UFC Apex
Nina Ansaroff
Age: 35
Nationality: United States
Record: 10-6-0
Height: 5ft 5"
Reach: 65"
Gym: American Top Team
Notable Gym Members: Amanda Nunes (Wife), Joanna Jedrzejczyk & Tecia Torres
Current Streak: 1 loss
Wins by KO/TKO: 4
Wins by Submission: 2
Decision Wins: 4
I think Nina Ansaroff is most known for being the wife of MMA's most significant female competitor ever Amanda Nunes, and that is undoubtedly a complex shadow to live in. Do not get me wrong, Ansaroff has fought against and defeated some tough opposition, but as we take a deeper look at her losses, grappling has been one of her issues. Not the skillset you want to be defending against Mackenzie Dern.
Mackenzie Dern
Age: 28
Nationality: USA
Record: 10-1-0
Height: 5ft 4"
Reach: 63"
Gym: Black House MMA
Notable Gym Members: Lyoto Machida, Brian Ortega & Sheymon Moraes
Current Streak: 3 wins
Wins by KO/TKO: 0
Wins by Submission: 8
Decision Wins: 4
10-1 newly touted prospect Mackenzie Dern has been on a roll since her UFC debut. Claiming a 5-1 record in the octagon, she has utilised her high-level grappling offence since the day she arrived – and it's going quite well for her.
Dern is the former #1 ranked IBJJF competitor and is one of the most dangerous jiu-jitsu practitioners in the women's division. Grappling is her forte, and we anticipate another grapple-fuelled fight to assist Dern in claiming another victory.
Fight Prediction
I am by no means unaware that Ansaroff will be the more skilled, proficient, and dangerous striker this weekend. Still, her inability to defend the takedown against lesser accomplished grapplers leaves us with an underdog who is worth a shot.
UFC on ABC 2 Free Betting Tip: 1u on Mackenzie Dern to win at 2.10 (+110) with William Hill (visit our William Hill Review)