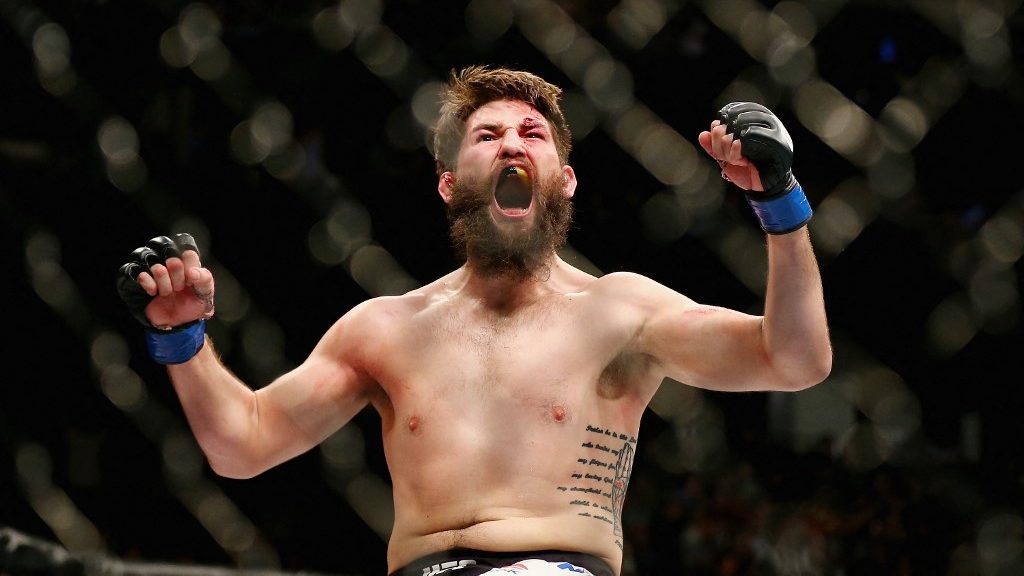 The UFC returned to the Apex Centre in Las Vegas with another night filled with underdog winning performances. Continue reading for our UFC in Vegas 33 recap, including the biggest upsets, our fight of the night and a complete list of results and their UFC odds.
UFC in Vegas 33 Results and Odds
Sean Strickland def. Uriah Hall via unanimous decision (50-44, 50-45, 49-46)
Cheyanne Buys def. Gloria de Paula via TKO (1:00 of Round 1)
Jared Gooden def. Niklas Stolze via TKO (1:08 of Round 1)
Melsik Baghdasaryan def. Collin Anglin via TKO (1:50 of Round 2)
Jason Witt def Bryan Barberena via majority decision (28-28, 29-27, 29-28)
Preliminary Bouts
Chris Gruetzemacher def. Ryan Garcia via unanimous decision (29-28 x3)
Daniel Chavez vs. Kai Kamaka III ruled a majority draw (29-27 Kamaka, 28-28 x2)
Jin Yu Frey def. Ashley Yoder via unanimous decision (30-27 x3)
Zarrukh Adashev def Ryan Benoit via unanimous decision (30-27 x2, 29-28)
Phillip Rowe def. Orion Cosce via TKO (4:21 of Round 2)
UFC in Vegas 33 Winners Opening and Closing Odds
Big Underdog Jason Witt Winner and His Fight of the Night Performance at Vegas 33
There was no doubt in anybody's mind which two athletes deserved Fight of the Night honours this past weekend, as Jason Witt and Bryan Barberena went to war in a three-round battle that saw Witt take a majority decision. Both men came close to finishing one another, Witt in round two and Barberena dominating in the third.
Witt was a significant underdog on the betting line, gifting bettors a +212 winning ticket on closing odds. He also earned his first post-fight bonus, whereas Barberena collected the third bonus cheque of his career.
Two 50k Performance of the Night Bonuses Earnt via Head Kick Knockouts
Both Cheyanne Buys and Melski Baghdasaryan walked away $50,000 richer thanks to their kick footwork. They both won UFC Vegas 33 Performance of the Night for their impressive head kick stoppages over Gloria de Paula and Collin Anglin, respectively.
Sean Strickland Dominates in the Vegas 33 Main Event
On Saturday evening, Strickland left little room for Uriah Hall and dominated all five rounds to a unanimous decision victory. He made great use of his jab, which dictated the majority of each round. Now riding a five-fight win streak, Sean Strickland is coming ever close to earning himself a shot at UFC middleweight gold.
Next week will deliver a highly anticipated UFC heavyweight interim title fight and the hometown return for KO artist Derrick Lewis. However, according to top sportsbooks, achieving another knockout won't be easy, as he'll face the undefeated (9-0) Muay Thai striker, Ciryl Gane.
UFC 265 takes place at the Toyota Center in Houston, Texas and Bookmakers Review will have all your analysis and betting requirements covered.
UFC 265 Main Card Schedule