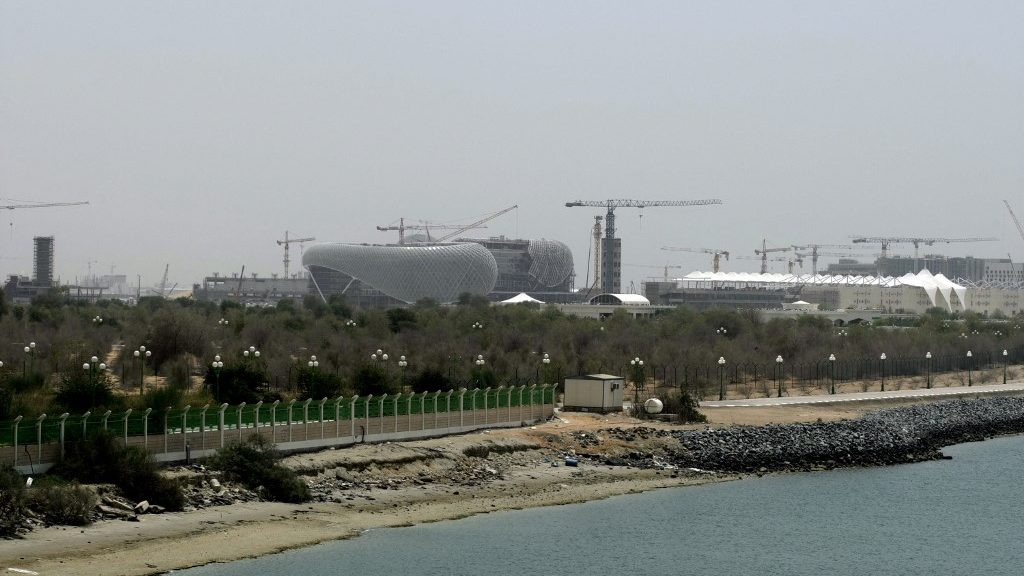 A TMZ report in April, 2020 said that UFC President Dana White was looking to host events on a private island and almost two months later White had secured it.
ESPN's Brett Okamoto said that the fighters will be flown to the island via private planes to compete and added that the "Private island idea is for international fighters, so not only the US-based athletes have a spot to fight."
Initial Details
Okamoto tweeted White's explanation: "Per Dana White, Fight Island will be operational by June. Octagon on the beach. Hotels for fighters to stay at while they are there. Once things go back to normal, Fight Island will likely get retired, but it's a real piece of the promotion's plans."
White, interviewed by UFC announcer Jon Anik on ESPN, said that the promotion planned to use Fight Island as a location for future events, adding that "right now, we're looking at June, having three or four fights there in a month."
Where is UFC Fight Island?
White appeared on ESPN's First Take on June 9th to announce that Fight Island would be on Yas Island in Abu Dhabi.
Yas Island occupies a total land area of 25 km² and it is only 30 minutes away from the United Arab Emirates capital. It is renowned as the home of the Yas Marina Circuit, a popular Formula 1 race track that holds the annual Etihad Airways Abu Dhabi Grand Prix.
The popular W Abu Dhabi – Yas Island Hotel is at the center of the island, surrounding the Formula 1 race track and hovering over land and water. This island also has the Yas Marina, a popular destination for many of the world's largest superyachts. High-end restaurants and theme parks are also there, including Ferrari World Abu Dhabi, the first Ferrari-branded theme park in the world, Warner Bros. World Abu Dhabi and Yas Waterworld.
The much-anticipated events on Fight Island started with UFC 251 and took place on July 11th, July 15th, July 18th and July 25th. Kamaru Usman won the UFC 251 main event against Jorge Masvidal via unanimous decision. Masvidal took that fight on six days' notice replacing Gilbert Burns, who tested positive for COVID-19.
While in the midst of the COVID-19 pandemic, having a designated island to stage shows intrigued the UFC. The promotion was able to organize events at this location with specific themes.
Dana White didn't think that Fight Island's shelf life would last forever. Back then, he said in a separate interview with Yahoo Sports' Kevin Iole that he couldn't see fans being able to attend UFC fights anytime soon.
Iole tweeted: "I think one notable quote I got from [Dana White] today is this: 'I don't expect to have a [paid] gate for a very long time, so I've already thrown that out the window.'"
White was wrong there, as UFC 261 on April 24th at VyStar Veterans Memorial Arena in Jacksonville was held in front of around 15,000 fans. Will the UFC return to Yas Island in Abu Dhabi? I hope so, it was a great setting and it would be even more incredible with fans in attendance so the UFC should definitely consider using Fight Island again once the pandemic gets better.