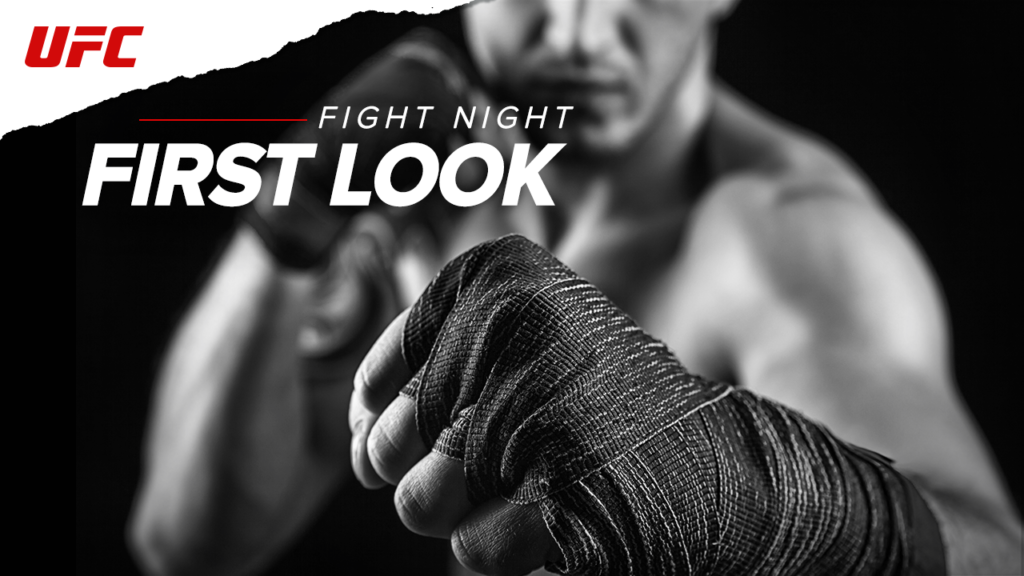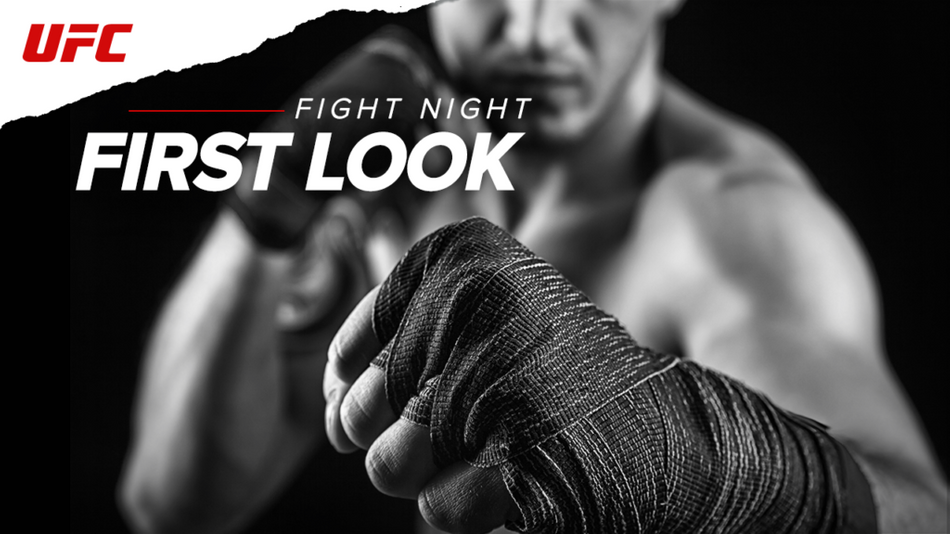 The UFC returns on November 12, 2022, for one of the most highly anticipated main event fights of 2022. Live from Madison Square Garden in New York, New York, the defending middleweight champion Israel Adesanya will defend the gold against an old rival Alex Pereira.
Adesanya is undefeated in the UFC at 185lbs and has successfully defended his title on five occasions. Still, he'll face the man who owns a 2-0 record against him from their former days as professional kickboxers.
Read on for our complete betting guide with an early preview of the UFC 281 pay-per-view main event between Adesanya and Pereira, including the most up-to-date UFC odds and our free expert UFC picks, predictions, and analysis.
---
Israel Adesanya vs. Alex Pereira
UFC 281 Middleweight Championship Main Event Bout
Saturday, November 12, 2022 – 08:05 PM EST at Madison Square Garden
Israel Adesanya
Pro MMA Record: 23-1-0 (15 KOS, 8 decisions)
Do you think Israel Adesanya is the biggest superstar under the UFC banner? Many critics believe so, and if you glimpse the numbers, it's difficult to argue that he's the most relevant UFC champion in the promotion.
Due to his flamboyant personality and, sometimes, overly technical fights that can be absent of violence, we can often forget how accomplished, and dominant Adesanya has been since his arrival to the UFC in 2018.
Adesanya Deserves All the Respect
Adesanya is 12-0 in the UFC middleweight division and has successfully defended the championship on five occasions since taking the gold from Robert Whittaker at UFC 243. But his rise to the top was unforgettable. He strung together a 6-fight win streak and earned his title opportunity within one year and eight months. Simply incredible.
His kickboxing origins cannot be ignored, but the world of mixed martial arts has evolved the Nigerians striking to an unfathomable level. Kickboxing, Muay Thai, and traditional boxing skills are all found within his skill set, and his path to success has undoubtedly been his defensive striking attributes.
Israel Adesanya Combat Sports Accomplishments:
UFC Middleweight Champion (One time, five defenses, current)
UFC Performance of the Night (Five times)
UFC Fight of the Night (Two times) vs. Anderson Silva and Kelvin Gastelum
Second longest win streak in UFC middleweight history (11)
AFC Middleweight Champion (One time)
Hex Fighting Series Middle Champion (One time)
Israel Adesanya Available Odds: (-170) at Heritage Sports (visit our Heritage Sports Review)
---
Alex Pereira
Pro MMA Record: 6-1-0 (5 KOs, 1 decision)
Alexsandro Pereira, better known as Alex Pereira, is en route to exceeding the swift rise to becoming a UFC champion that his weekend opponent owns.
A native of Sao Bernardo do Campo, Sao Paulo, who fought his way out of the favelas to chase a dream of becoming a kickboxer, arrived at the UFC last November and has already been granted a title opportunity in under a year. Based on a 3-fight win streak.
Why Has the UFC Gifted Pereira a Fast Track to The Championship?
Pereira, 35, transitioned from kickboxing to MMA in 2015 but has never officially stopped competing as a kickboxer. And during his kickboxing tenure, back in 2017, he knocked out Adesanya to achieve his second victory over the now UFC 185lb champ. This was evidently factored into the decision-making of the UFC when they signed Pereira with a 3-1-0 MMA record.
Devastating knockout power and a backstory of being the only person to ever stop Adesanya via KO/TKO were the marketing dream for UFC President Dana White. And although the majority believe a 3-fight win streak isn't deserving of a championship fight, he notably finished a top contender in Sean Strickland without a struggle.
Of course, the UFC had a plan. And we must put our emotional investments aside because there aren't many top ten middleweights that Adesanya hasn't already defeated. So, who better than to take his chance than the only fighter ever to compromise the chin of the champ?
Alex Pereira Combat Sports Accomplishments:
UFC Performance of the Night (Two times)
Glory Kickboxing Light Heavyweight Champion (2021)
Glory Kickboxing Interim Light Heavyweight Champion (2019)
Glory Kickboxing Middleweight Champion (Five defenses)
Glory Kickboxing Middleweight Contender Tournament Winner (2014)
Alex Pereira Available Odds: (+147) at BetOnline (visit our BetOnline Review)
---
UFC 281: Adesanya vs. Pereira Breakdown & Analysis
Adesanya Fight Style & how Can Adesanya Defeat Pereira?
At 6 feet 4", Adesanya regularly utilizes his long frame, and it's undoubtedly been a massive advantage for him in the middleweight division. Pereira will be one of the rare fighters who can match these attributes; however, the champion's ability to control distance in the octagon has made him one of the best offensive and defensive strikers in the business.
Against Pereira, as we've witnessed during their kickboxing contests, Adesanya will own a speed and defensive advantage. And now we're inside the cage, and I expect him to possess an even bigger advantage. Adesanya strikes with the intent of causing accumulative damage. This is achieved by mixing up his attacks from leg strikes to jabs and sometimes a cheeky head kick, all while using faints to bait an invalid reaction from the opposition. Alongside smooth footwork, the continuous switching of stances, and sharp reflexes, he'll be complicated to hit as always.
Pereira, of course, has proved that it only takes one shot. That said, Adesanya won't make the mistake of throwing straight shots inside the pocket as he did during the kickboxing knockout loss. Their first encounter was undoubtedly a mistake by the judges, as Adesanya utilized the aforementioned accumulative striking offensive to outscore Pereira. And despite the final decision going to Pereira, Adesanya has already proved it's possible to defend the scary power of his opponent.
Pereira Fight Style & how Can Pereira Defeat Adesanya?
Owning one of the most devasting power hooks since Mike Tyson, it's simple to gauge how Pereira can win the middleweight championship at UFC 281. Power and precision is the Brazilian's most unique path to victory, two aspects of his striking offense that are unmatchable at 185lbs, and potentially every other weight class as well.
Despite this, Adesanya can match Pereira in a complete kickboxing battle. It's improbable that either fighter will engage in grappling exchanges because this isn't their game, and this approach will be viewed as nothing more than a cardio-draining approach. The straight striking battle for five rounds does favor Pereira's ability to land his unruly power strikes, but catching Adesanya clean will be the most challenging obstacle in his way.
Unlike Sean Strickland or the past opponents of Pereira, Adesanya isn't going to walk into the fire or be lured into the danger zone. However, it only takes one, and the oddsmakers are entirely aware of this. Pereira is defensively sound as he is offensively. A counter-striking power-left ending Adesanya in a repeat scenario to their 2017 battle wouldn't be a surprising end to next week's main event.
---
Israel Adesanya vs. Alex Pereira Prediction & UFC 281 Odds
The available UFC odds at the best sportsbooks favor Adesanya on the moneyline, but we haven't witnessed such a low price like -170 on the champ in a long while. Why? Well, Pereira is the scariest and most dangerous power puncher at 185lbs.
We shouldn't read too much into the multiple kickboxing bouts these men have competed in simply because MMA is a different world entirely. UFC 281 will be inside a cage with 4oz gloves. Although this favors the power-left hook of the Brazilian, Adesanya has the large octagon to use his masterful footwork and elite distance management.
I'll be completely transparent, both men are equally elite in their offensive and defensive striking attributes, but they're also opposite in how they find success.
Given his significantly greater experience in MMA and professional combat sports bouts overall, I must side with Adesanya retaining the championship by finding the perfect range to chop Pereira's lead leg, thus removing a percentage of the available power for the Brazilian.
Adesanya will do what he does best, pop shots from the outside while utilizing head movement behind a varied selection of alternating combinations to keep the challenger guessing while slowly building up the accumulative damage.
UFC 281 Pick: Adesanya to Win (-170) at Heritage Sports

*The line and/or odds on picks in this article might have moved since the content was commissioned. For updated line movements, visit BMR's free betting odds product.
---
UFC 281 Main Card & Odds
UFC 281 Preliminary Card & Odds